TALK ABOUT A DYNAMIC DUO. UNITED BY HERITAGE AND STYLE, BREITLING AND BRITISH MOTORCYCLE MANUFACTURER TRIUMPH HAVE TEAMED UP ON A MAGNIFICENT PAIR OF ICE-BLUE DIALED WATCHES—AND THE HEAD-TURNING BIKE TO MATCH.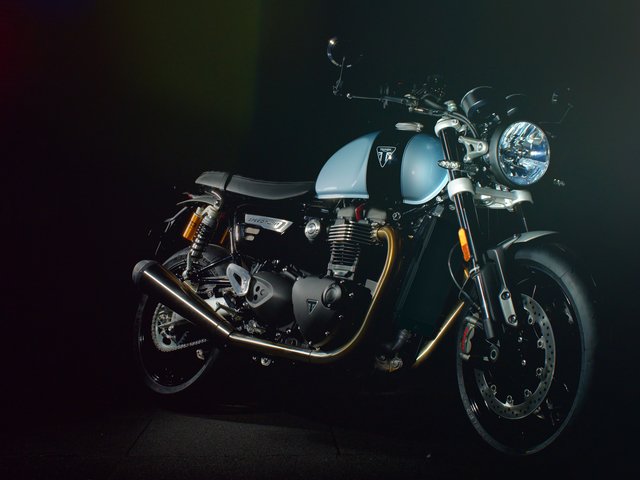 THE CAFÉ RACER CONNECTION
In the mid-1960s, auto-racing was having a heyday, and a whole subculture had sprung up around "café racers," stylish motorcycles, used to literally transport their riders from hip café to hip café. Willy Breitling set out to capture the speed-driven style of the day with a completely new take on the timekeeper. The result? The Breitling Top Time, an unconventional chronograph designed for "young and active professionals." It quickly became the watch of choice for a sporty in-crowd of men and women equally drawn to the watch's bold proportions.
Today that freewheeling 1960s café racer spirit is back in this spectacular new collaboration with Triumph, a brand synonymous with café racers and the whole lifestyle around them. Triumph celebrated 120 years of motorcycle manufacture in 2022. Just like the watches we make, their bikes perfectly blend authentic design, character and performance.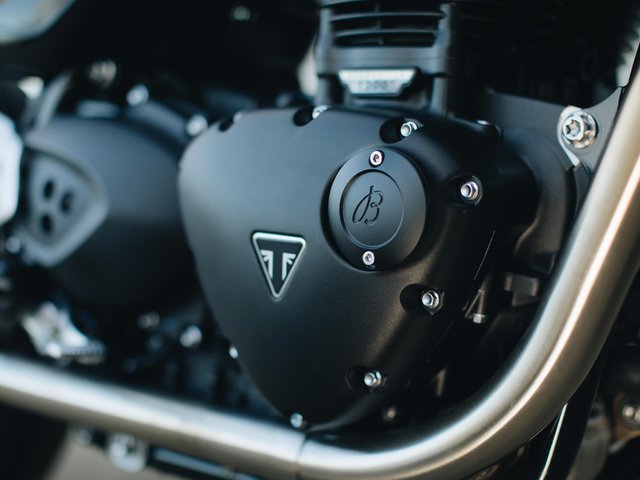 THE TOP TIME TRIUMPH AND SPEED TWIN BREITLING LIMITED EDITION
For our debut collaboration, Breitling is producing a Top Time Triumph watch with a distinctive brushed finish in the bowtie motif nicknamed "the Zorro dial" by Top Time collectors. Triumph, meanwhile, is launching 270 co-branded motorcycles—the Speed Twin Breitling Limited Edition—whose buyers will have the privileged opportunity to purchase a special owner's version of the Top Time Triumph, this one with a sunray dial and caseback individually engraved with the number of the bike (owner's version orders must be placed with Triumph by August 22, 2022).
The stars of both watches are their ice-blue dials. This unique color has two major references—a blue Triumph Thunderbird 6T from 1951, and a rare, blue-dialed Breitling Top Time Ref. 815 from the 1970s—for a look that's cool, as ice.