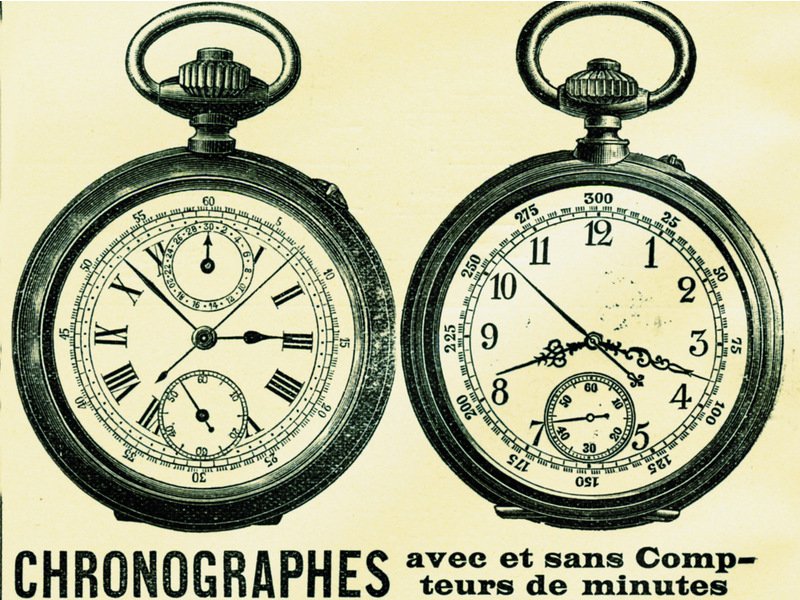 Léon Breitling was a skilled watchmaker who crafted both timepieces and intelligent measuring tools in his St. Imier workshop. Within a short time, the innovative features that he developed for his pocket watches earned Léon's company a formidable reputation.
Léon Breitling focused on chronographs, which were increasingly in demand at the time for industrial, military, and scientific applications as well as for athletic organizations. In 1889, Léon Breitling was granted a patent for a simplified model, which distinguished itself from its competitors through its sleek design, uncomplicated manufacturing process, and straightforward maintenance.
More
Léon Breitling passed away in 1914 and his son Gaston took over the family business. He had inherited his father's pioneering spirit, innovative flair, and an insatiable passion for chronographs, which he demonstrated in 1915 with the launch of one of the world's first wrist chronographs with a separate push-piece above the watch crown.
More
Gaston Breitling passed away unexpectedly in July 1927. His son Willy, then only 14 years old, was not yet old enough to fill his father's rather impressive shoes, so for the next five years the company was managed by an external team.
More
1952 marked the debut of an unprecedented watch prototype that remains an icon to this day: the Breitling Navitimer. Its name is a portmanteau of the words "navigation" and "timer." Equipped with the flight-specific slide rule that was introduced with the Chronomat, it is little wonder that countless pilots, airlines, and aircraft manufacturers have opted for this timepiece ever since.
More
In spite of the turbulence of the late 1970s, Willy Breitling remained a grand seigneur of the old school. He was struggling with his health, and his sons, Gregory and Alain, were still young and – like many others – uncertain about the future of the industry. The consummate entrepreneur decided it was time for an orderly retreat. In April 1979, shortly before his death, he sold the remaining assets along with the familiar brand names and the well-established watch models, including his beloved Navitimer, to the visionary entrepreneur Ernest Schneider, who, fittingly, was also a watchmaker and a pilot, and whose family would remain the guardians of the Breitling legacy until 2017.
More
After the registration of Breitling Montres SA on November 30, 1982, the company headquarters was relocated to Grenchen. Under its new ownership, Breitling celebrated its 100th anniversary in 1984 with a completely redesigned Chronomat, which was characterized by its bezel riders and its automatic chronograph caliber. The design was based on a watch that the brand had developed the previous year for the renowned Italian flying squadron Frecce Tricolori.
More
In May 2017, Breitling became a part of CVC Capital Partners, and in July of that year, Georges Kern assumed the role of CEO. With his team, Georges Kern, who has already had a distinguished career in the watch industry, looks forward to carrying on a rich tradition whose roots go all the way back to a small workshop in St. Imier in 1884.
More