THE BREITLING BOUTIQUE'S SPECTACULAR LANDING IN ZURICH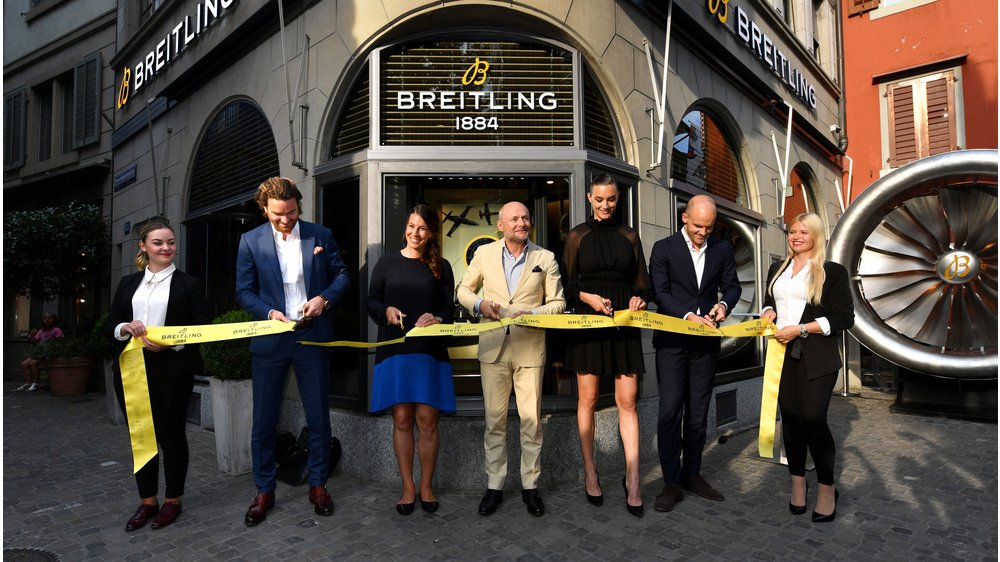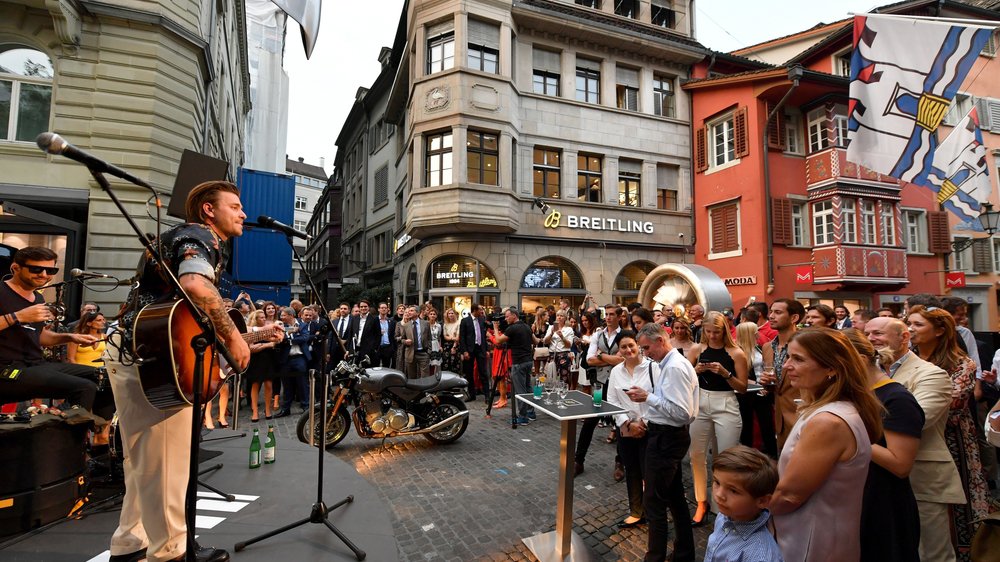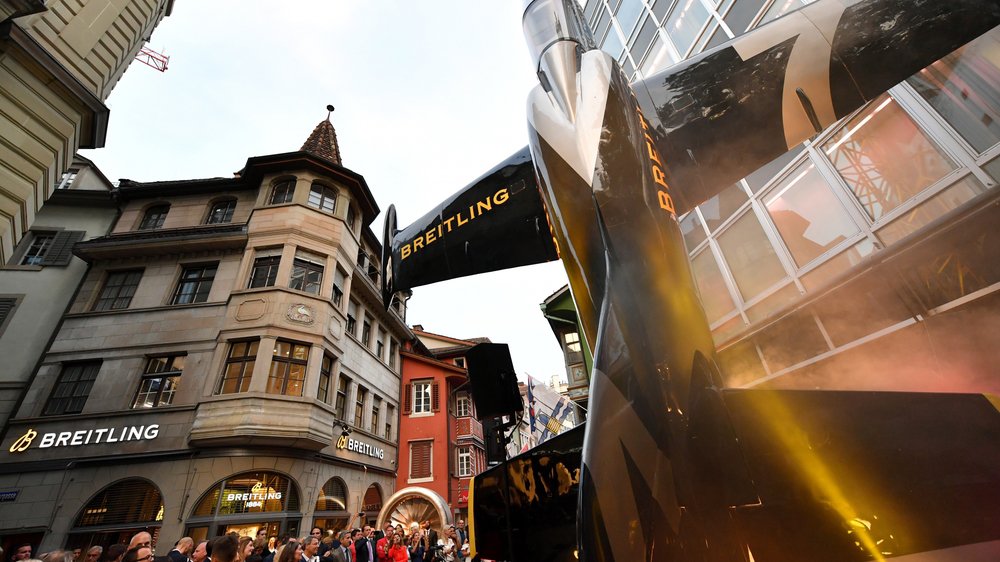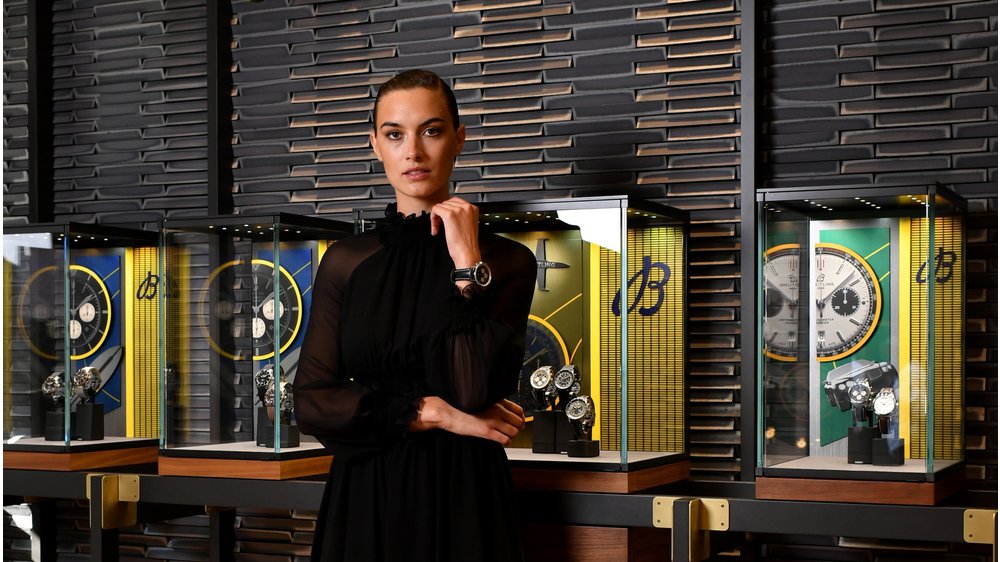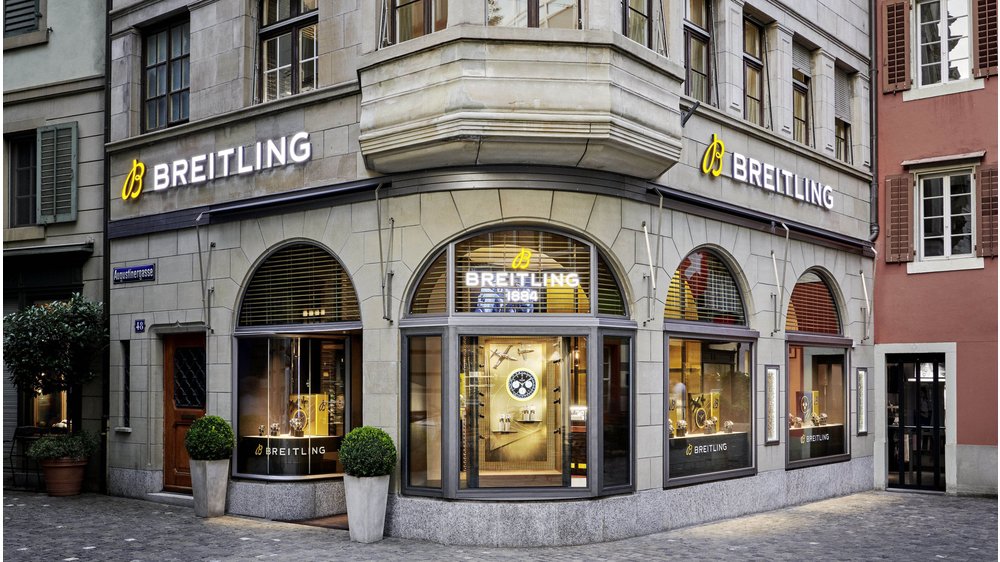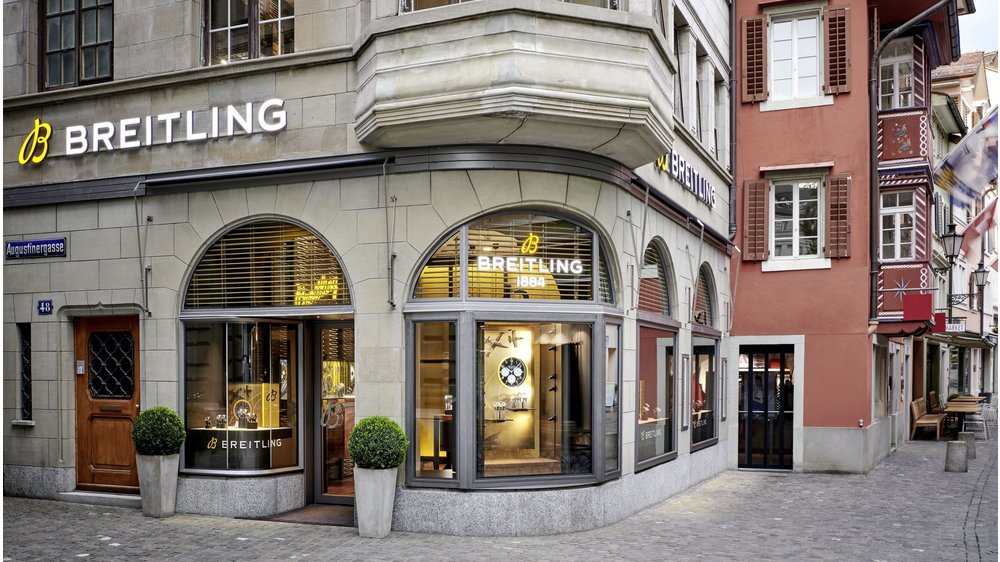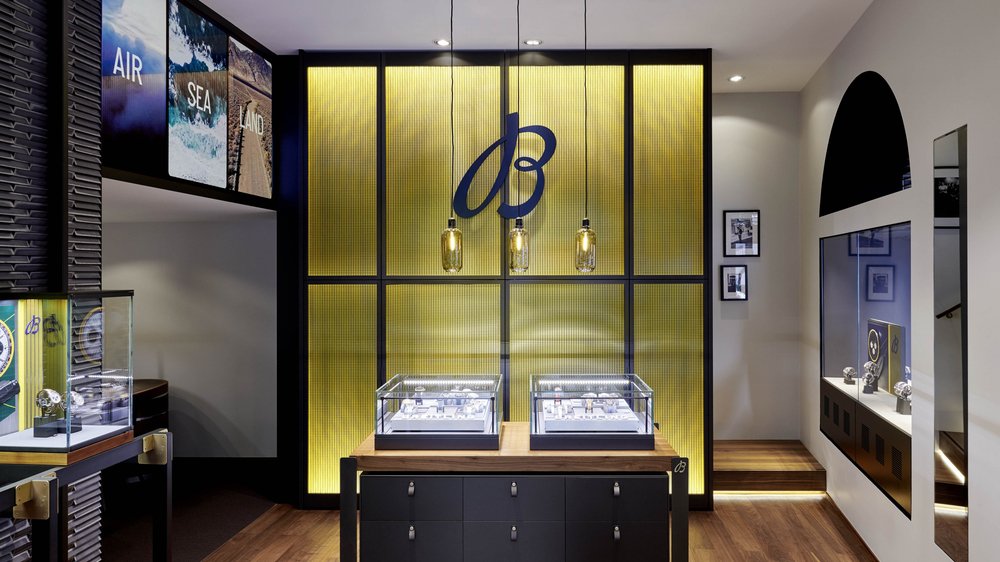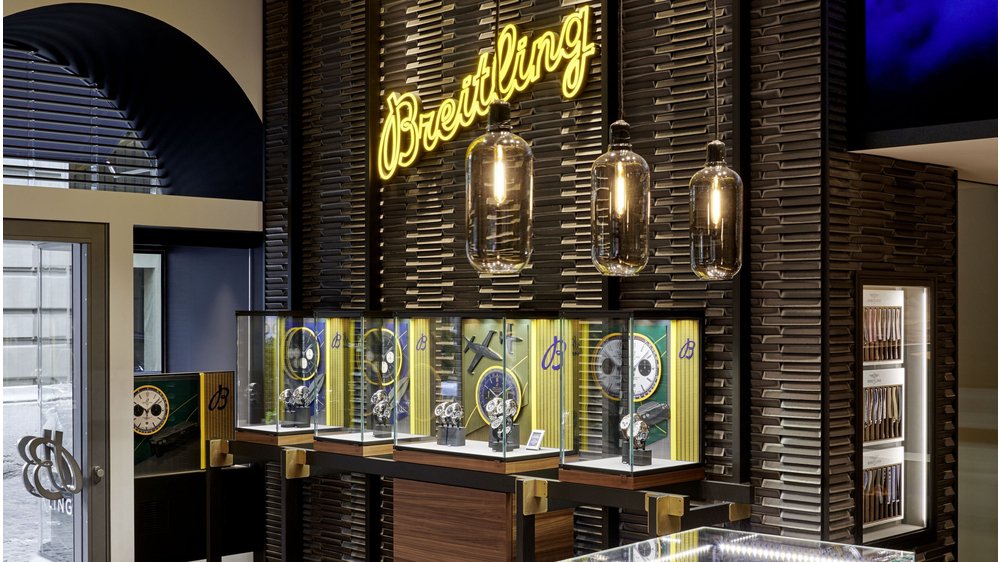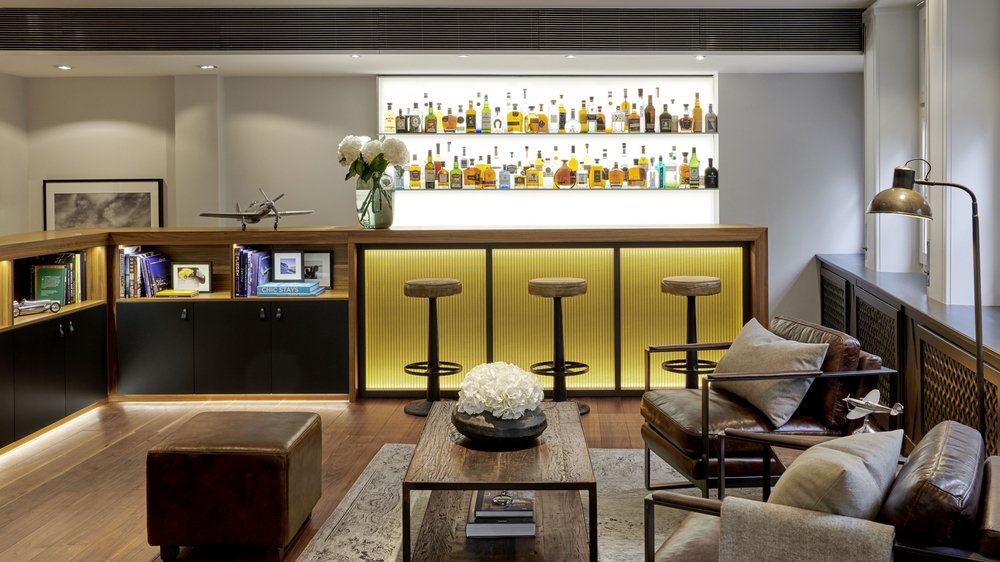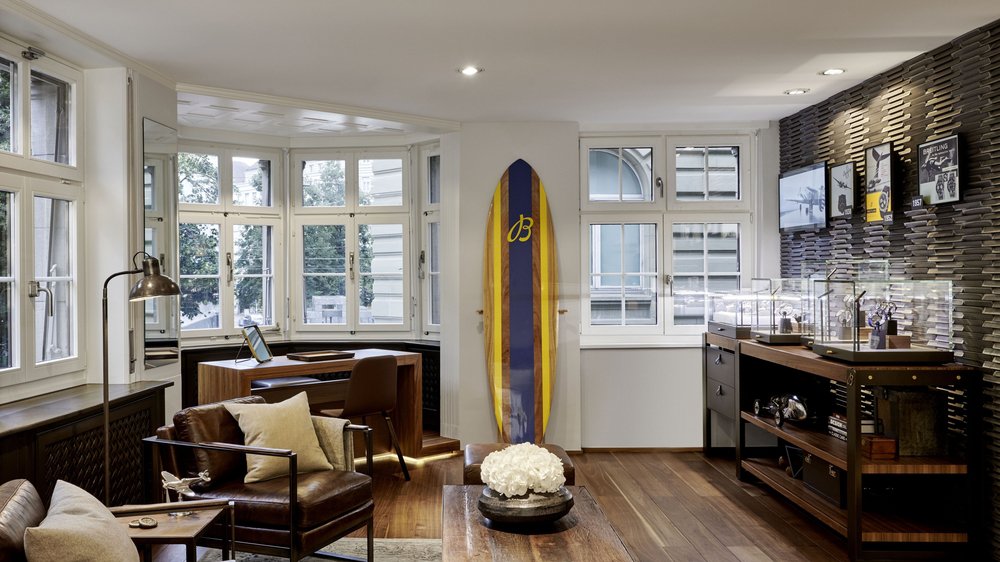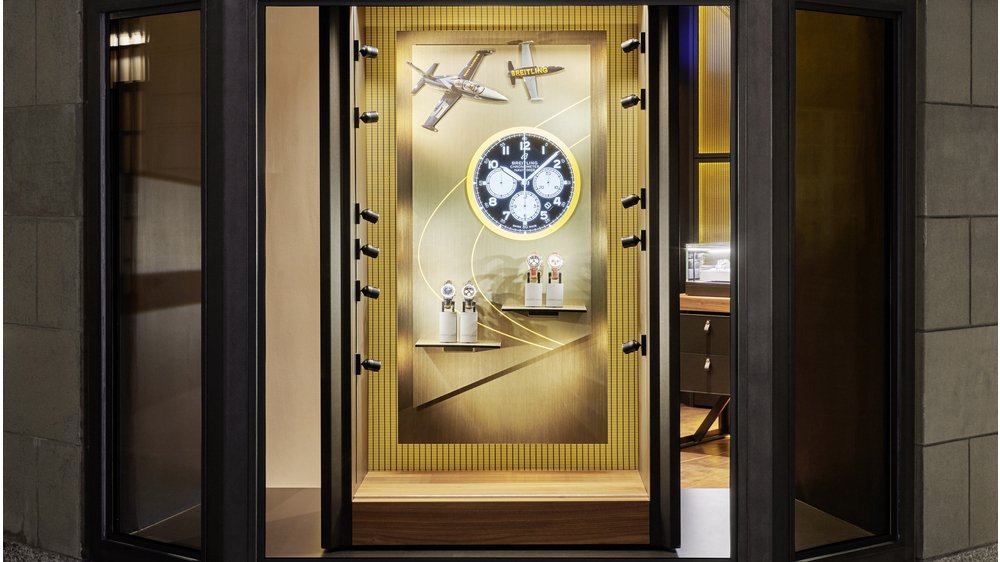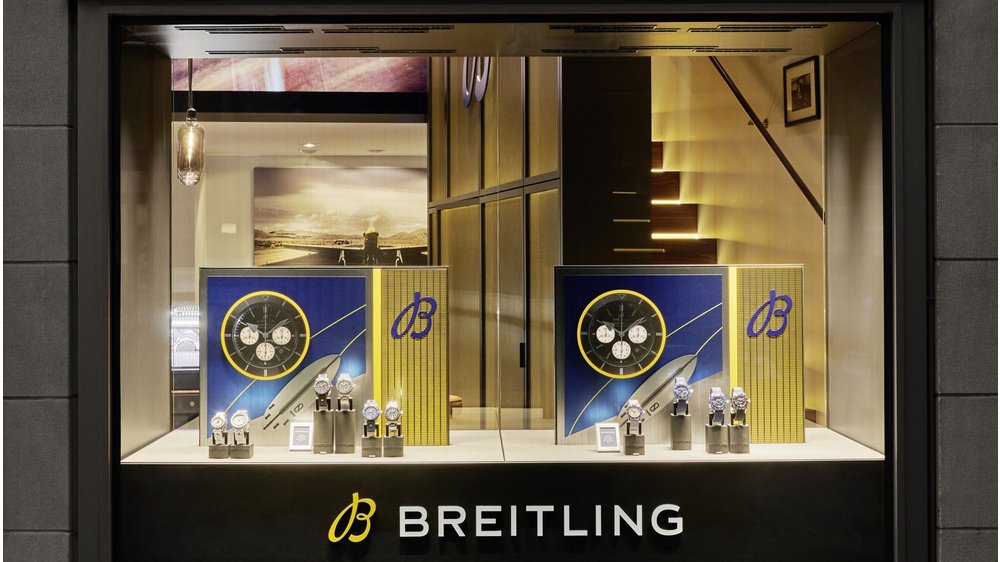 Breitling celebrated the opening of its newly designed boutique, situated in a prime location on Augustinergasse in Zurich, with a dazzling, high-profile red-carpet event. VIP guests and customers were treated to a cocktail party and dinner, followed by a concert performance by Swiss pop star Baschi. A full-scale mock-up of a Breitling Jet Team aircraft in front of the boutique caught the eyes of passersby, who took the opportunity to be photographed with the impressive flying machine.
Breitling CEO Georges Kern was joined at the opening event by an impressive roster of special guests, including former World Cup Alpine ski racer, Winter Olympic gold medalist, and pilot, Dominique Gisin, multiple Ironman champion and duathlon specialist Ronnie Schildknecht, celebrated Swiss chef René Schudel, Breitling Jet Team leader Jacques Bothelin, and members of the Swiss Air Force's Patrouille Suisse elite aerobatic squadron. Breitling's newest brand ambassador, internationally renowned model Ronja Furrer, was also in attendance.
Breitling's Industrial-Chic Luxury Comes Home to Zurich
Georges Kern was excited about introducing Breitling's new industrial-loft point-of-sale concept in Zurich, one of the brand's home towns: "Our redesigned boutiques respect Breitling's long heritage, but they do so in a stylish, contemporary environment. It is essential, as a global brand, to have a significant presence in key cities around the world. We have already launched flagship boutiques in Beijing and London, and today we are opening our doors to a new generation of Breitling enthusiasts in the country where the company was founded in 1884."
Along with Adrian Bindella, CEO of Zett-Meyer, Steven Biedert, Breitling's Brand Manager in Switzerland, and the brand's celebrity guests, Georges Kern cut the ribbon, officially opening the Breitling Boutique Zurich.
A Contemporary Urban Twist in a Dynamic City
Once inside, Georges Kern and Adrian Bindella pointed out some of the highlights of the boutique. Redefining industrial-chic luxury, the boutique recalls the period when Breitling created some of the most admired tool watches ever made. With its striking decor, its bespoke furniture, and a select combination of vintage and modern elements, it offers a contemporary, urban interpretation of the spacious but intimate ambience of an exclusive industrial loft in a dynamic city.
The boutique's interior space is divided over two floors. On the ground floor, Breitling's watches are presented in vitrines and display cases whose design reflects the urban-loft ambience. These metal structures are a stunning take on industrial shelves and provide the perfect backdrop for the timepieces. With the help of visual aids, the watches are presented in the air, on land, or underwater – the three environments where Breitling watches have long distinguished themselves.
Upstairs is a bar and lounge area where visitors can escape from the hustle and bustle of the city just outside the boutique's doors and enjoy a drink while exploring some of Breitling's extraordinary collections.
At the event, the display cases in the boutique featured pieces from across the entire Breitling collection, with impressive displays for the iconic Navitimer 1, the new Navitimer 8, and the Superocean Héritage II, along with other specially selected watches and some of the brand's vintage timepieces.
Baschi Rocks to Breitling's Beat
Following the boutique opening, guests enjoyed cocktails and dinner at the nearby Cantinetta Antinori, followed by an "unplugged" concert performance by Baschi, one of Switzerland's most popular musicians. The singer arrived in style on a motorcycle created by iconic British brand Norton, one of Breitling's partner companies.
The mock-up of the Breitling Jet Team aircraft – with its imposing dimensions (a height of 12.3 meters and a wingspan of 9.46 meters) – attracted attention throughout the event. It served as a stage for Baschi's concert and the evening's presentations, and also provided a perfect photo opportunity, not only among Breitling's guests but also for the many passersby who were surprised to see a nearly full-scale airplane casually parked in the heart of Zurich.
Welcoming the World to Breitling's Zurich Home
The entire team at the Breitling boutique on Zurich's Augustinergasse look forward to sharing their very inviting space not only with customers from around the world but also with their Swiss friends and neighbors. This Breitling boutique offers a unique environment where customers can explore the brand's heritage and discover its new watch collections in a sophisticated but relaxed setting.