Into the Future with Willy Breitling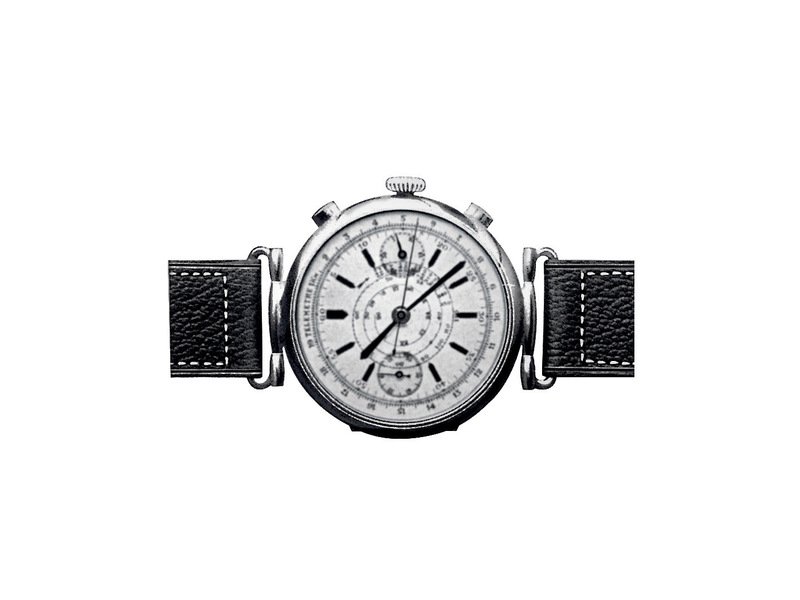 Gaston Breitling passed away unexpectedly in July 1927. His son Willy, then only 14 years old, was not yet old enough to fill his father's rather impressive shoes, so for the next five years the company was managed by an external team.
The company survived the Wall Street crash of 1929 and the Great Depression that followed, and in 1932, Willy Breitling, though still a very young man, was ready to assume leadership of the company. When he took the helm, chronographs were still at the heart of the business. Breitling's collection included more than 40 different models for the wrist or the cockpit.
Until 1934, chronograph wristwatches only had a single pusher, so after a start and a stop, a reset inevitably followed. Willy Breitling saw this as a key deficiency, and in 1934, he filed a patent for the world's first wrist chronograph with two pushers.
And that was only the beginning. In 1936, he introduced a specially designed aviator chronograph with a black dial and striking luminescent numerals and hands as well as a practical rotating bezel with a useful, versatile pointer arrow that also glowed in the dark.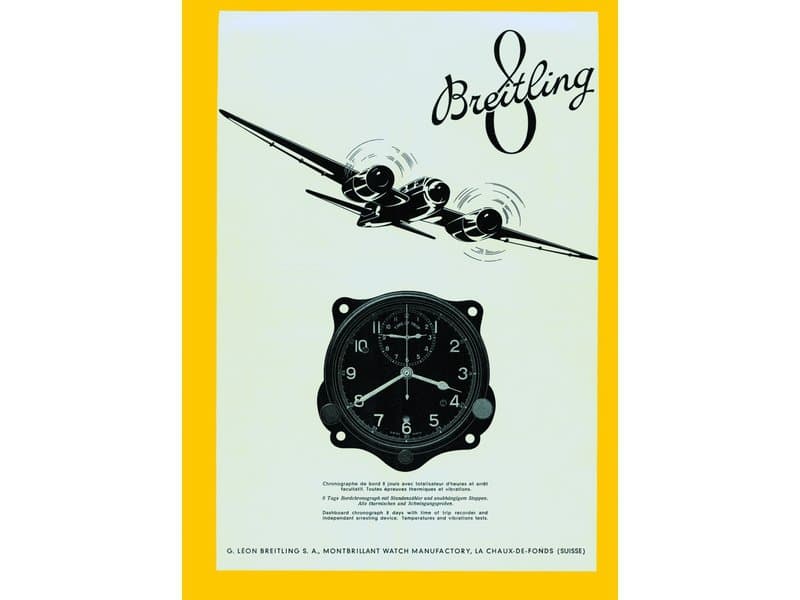 Among Willy Breitling's celebrated pioneering achievements was the establishment of the Huit Aviation Department in 1938. Fully aware of the strict requirements for military and civil aviation, its name – the French word for "eight" – was a perfect choice. It reflected the eight-day power reserve offered by many dashboard clocks and other dedicated chronometric instruments, including wrist chronographs, which the department was developing for professional aviators. In addition to their impressive power reserves and easy readability, these onboard chronographs were distinguished by their lightweight cases. The Huit products immediately attracted the attention of military aviators and, as World War II loomed, the Huit Aviation Department received a large order for chronographs from the Royal Air Force, gaining Willy Breitling's brand access to the cockpits of the legendary bombers and fighter planes that performed so brilliantly throughout the war.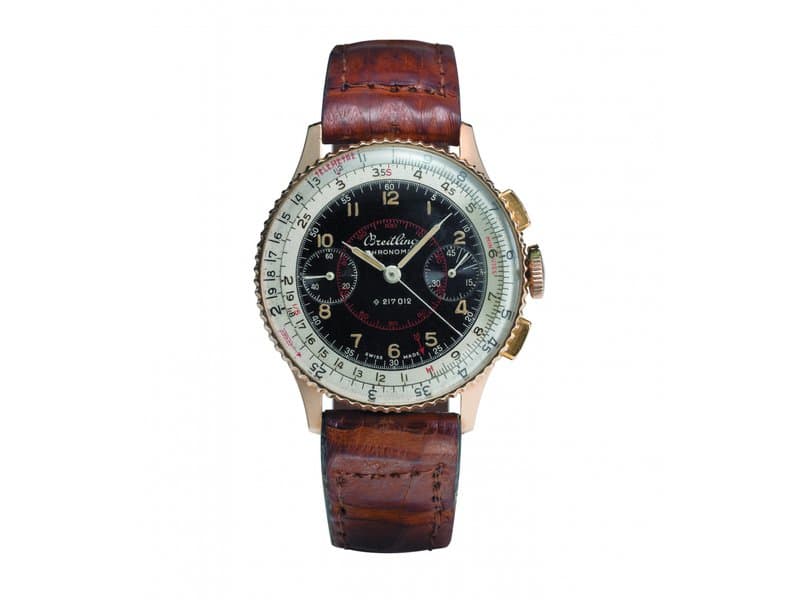 In 1940, Breitling was granted the patent for the Chronomat, which is characterized by a patented rotating slide rule for technicians and scientists. The eventful 1940s were also marked by such groundbreaking creations as the Premier line, which was introduced around 1943. The decision to use the French word for "first" for this collection was no accident – it referenced the civil, non-military use of chronographs, relying less on innovation and more on first-class quality, elegance, and attention to detail. With diameters of up to 38 mm and elegant designs, the Premier line, available in stainless steel or solid gold, marked yet another significant milestone for Breitling.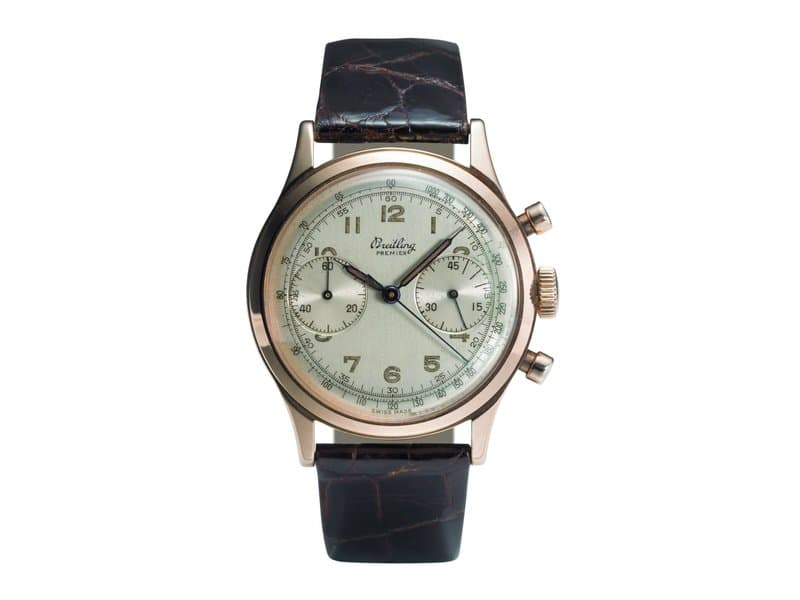 Two of the more intricate highlights of the era were the Duograph, which was introduced in 1944 and featured a split-second complication, and the Datora line, which was introduced immediately after the war and is characterized by its calendar and moon phase display.