Breitling under New Ownership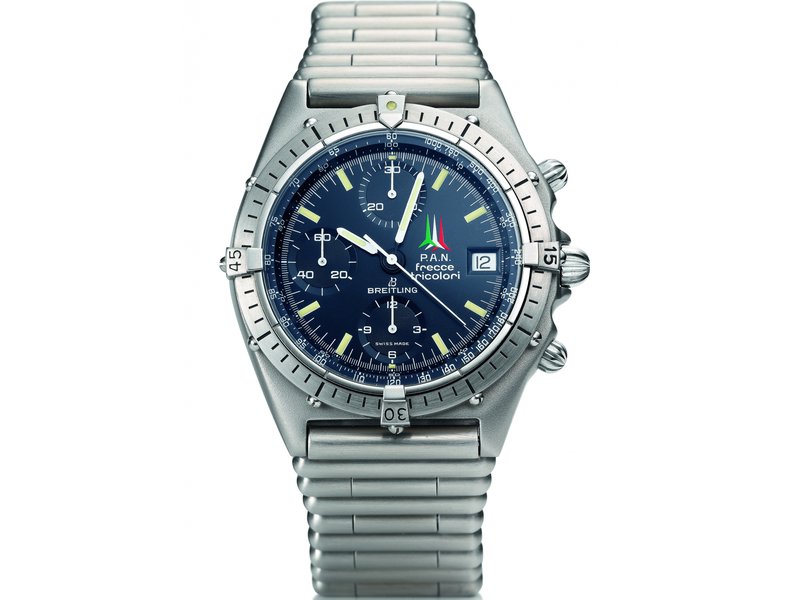 After the registration of Breitling Montres SA on November 30, 1982, the company headquarters was relocated to Grenchen. Under its new ownership, Breitling celebrated its 100th anniversary in 1984 with a completely redesigned Chronomat, which was characterized by its bezel riders and its automatic chronograph caliber. The design was based on a watch that the brand had developed the previous year for the renowned Italian flying squadron Frecce Tricolori.
In 1985, the multifunction Aerospace was introduced. This innovative quartz watch with a titanium case had a double display – analog and digital – and its dial featured two liquid crystal display (LCD) screens. It was notable for its particularly simple and logical control system and an impressive array of functions, all of which were activated by simply turning, pressing, or pulling the crown.
1985 also marked a new beginning for the Navitimer, which was introduced as a manual-winding version. The Reference 81600 celebrated the original Navitimer, both in terms of looks and function, while an automatic version was released in 1987. Those Navitimers once again became best-sellers, and were notably worn by French singer Serge Gainsbourg.
Another star was the Emergency, which, as its name suggests, was the first wristwatch to be equipped with an integrated emergency transmitter. It was launched in 1988 with a single antenna, but truly came into its own in 1995 with the introduction of an ingenious patented antenna deployment system. The later model's micro-transmitter, which was locked onto the international air distress frequency, was equipped with two antennas and had a 48-hour independent power reserve.
And just in time to celebrate another milestone anniversary – the 125th – Breitling introduced the in-house automatic chronograph Breitling Manufacture Caliber 01, an innovation that granted the brand membership in the elite circle of top watch manufacturers.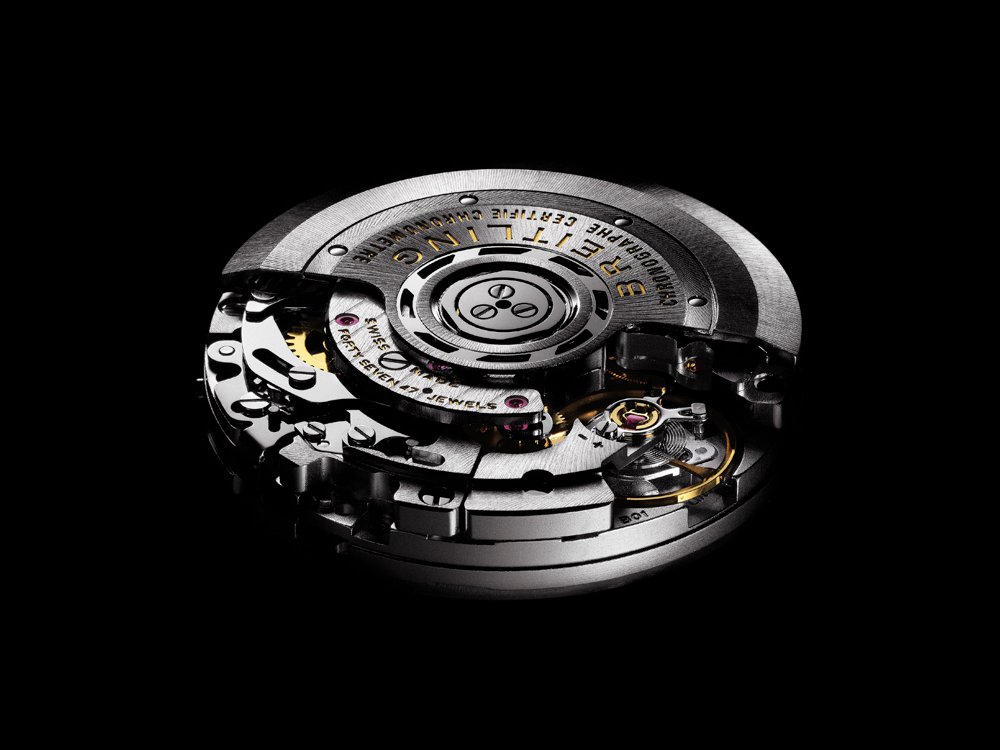 The Chronospace was launched in 2010. A dazzling descendant of the Aerospace, its functions not only included the time and a one-hundredth of a second chronograph, but also a digital display with an alarm, a calendar, a countdown timer, GMT time, and a second time zone along with the slide rule function so closely associated with Breitling's watches for professionals.
2015's Exospace B55 combined the appeal of an outstanding wristwatch with smartphone connectivity. Particularly eye-catching with its black titanium case and rubber strap, it was – in true Breitling tradition – designed for aviation professionals. Watch adjustments, including time-setting, time zone adjustments, and alarms could be made using the wearer's smartphone, and two digital displays on the watch notified the wearer that they had received e-mails or text messages, and also alerted them to incoming phone calls and calendar appointments.