Dial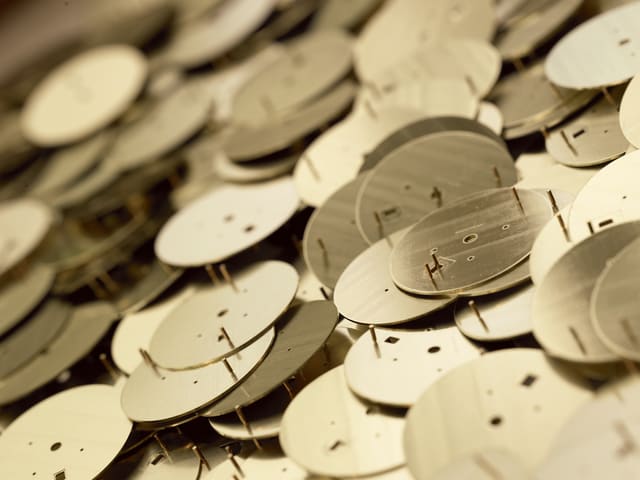 Featuring aesthetic sophistication, a refined play on hollowed and raised surfaces, as well as meticulous finishing, the dials of Breitling chronographs and watches require mastery of cutting-edge production methods combining traditional skills with ultra-modern technologies. Each detail has been designed to enable optimal read-off of information at a glance, just like on an instrument panel.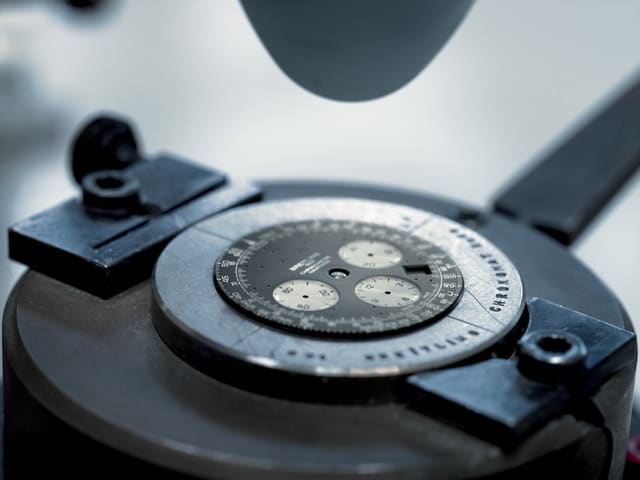 The dials are blanked from a brass plate into which various holes and apertures are drilled. They are then polished and "colored" by means of lacquering or electroplating (based on the principle of electrolysis), which involves immersing them into several successive baths through which an electric current is run.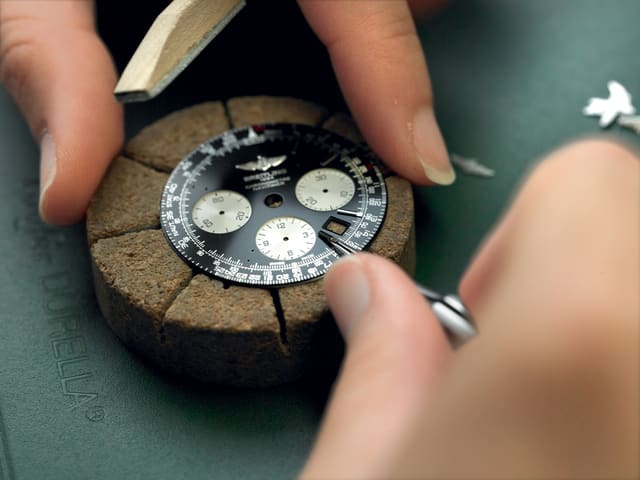 For the Navitimer dial, Breitling makes use of a refined "épargne" process applied to a pure silver or gold base and ensuring peerless radiance and readability. The counters are hollowed and "snailed" (decorated with spiraling lines) and then colored. The various markings are printed using ink-coated silicon pads in a process entailing several firings in the furnace. The Breitling symbol is stamped from an 18-carat gold strip to within 1/100th of a millimeter, and then sandblasted, blanked and polished to create subtle contrasts. The manual placing and riveting of the Breitling symbol and the applied hour-markers calls for extreme dexterity. The operations are completed by the application of a luminescent substance using a nozzle pen connected to a high-pressure pipe. Production of the Navitimer dial comprises 23 different operations.