BREITLING AND BENTLEY: DRIVING TOGETHER INTO THE FUTURE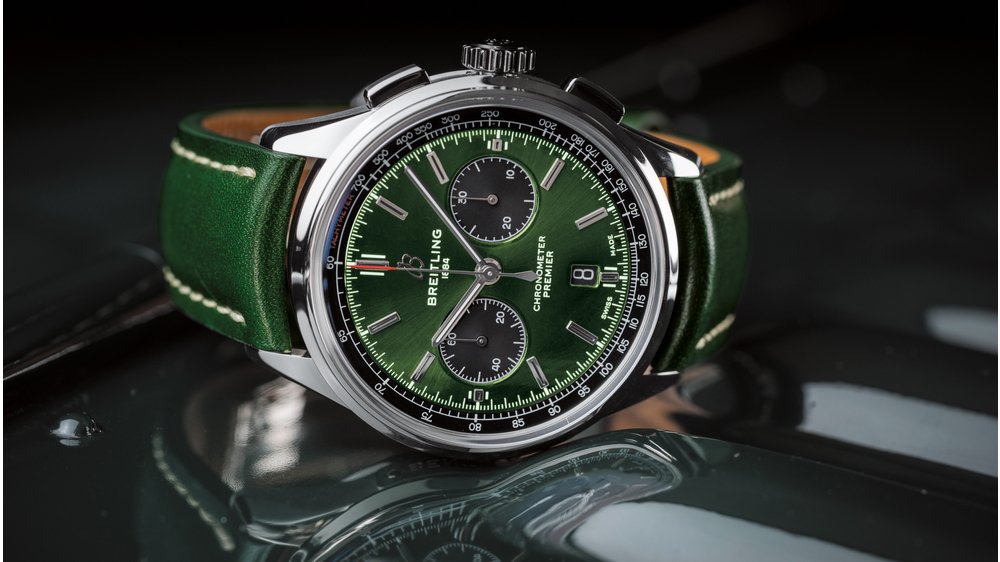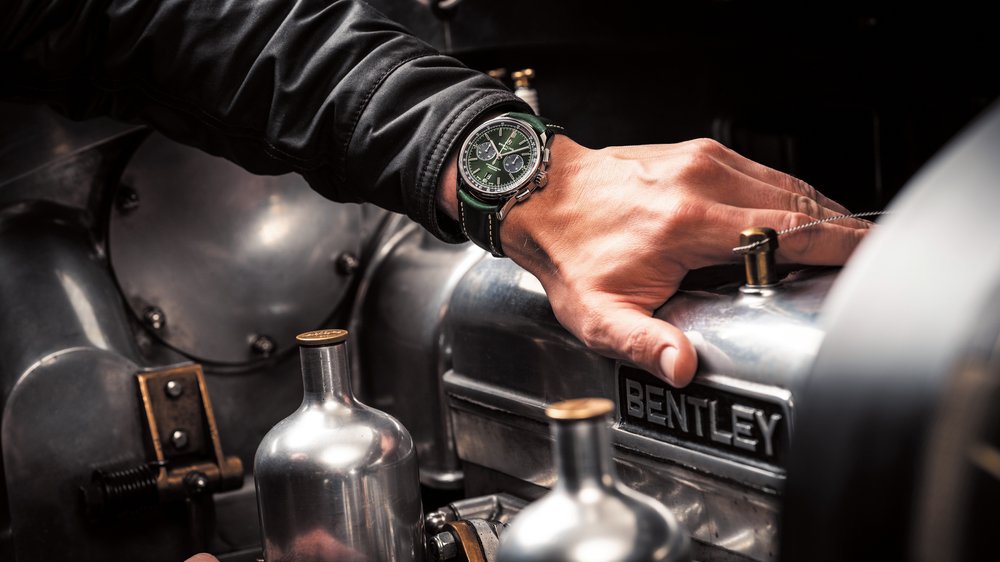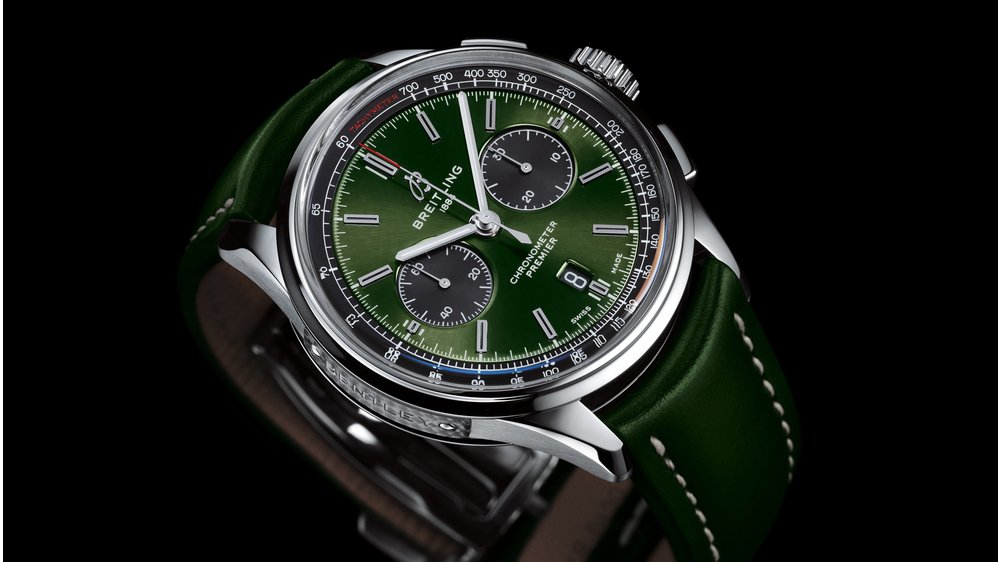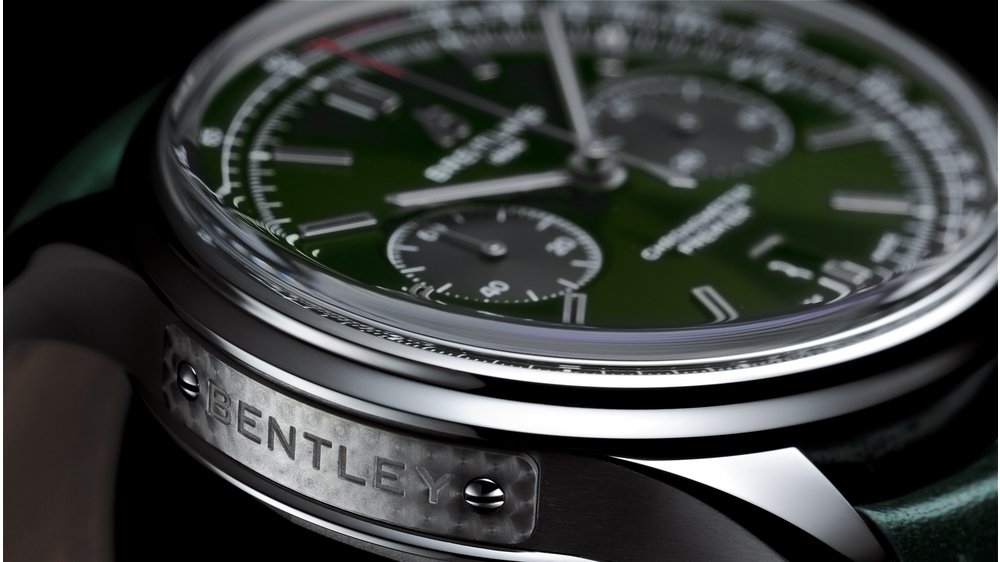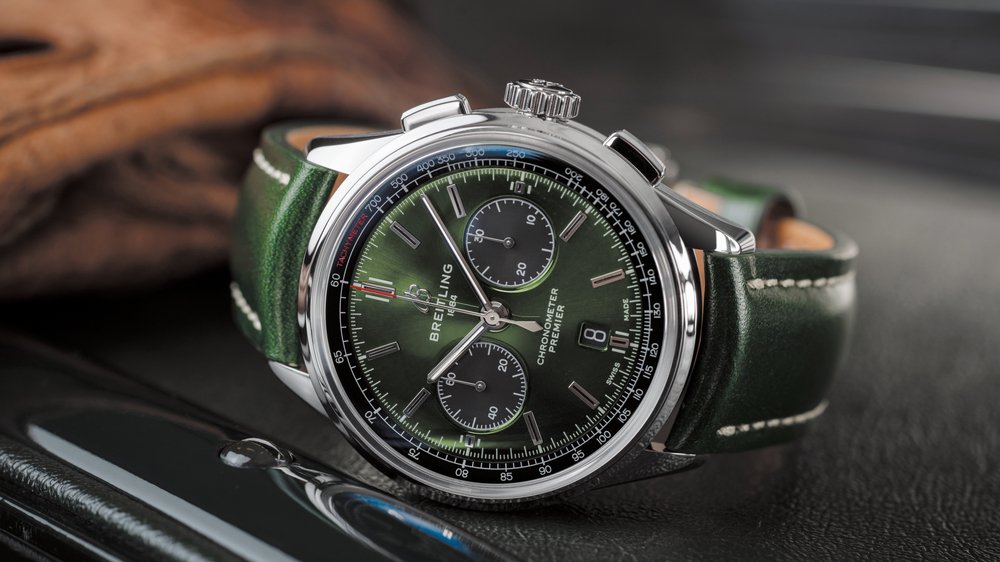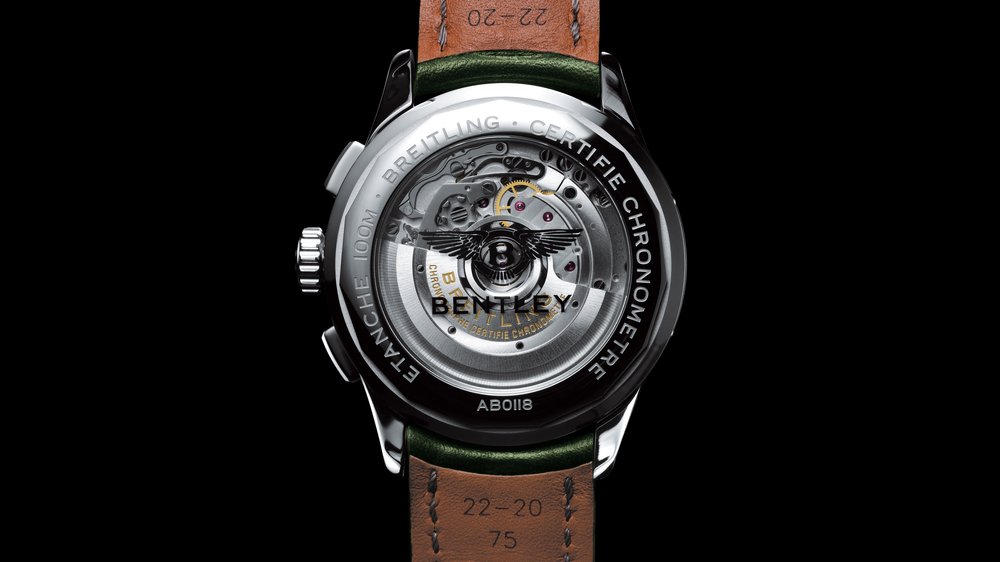 Breitling is thrilled to announce that it has renewed its partnership with Bentley, the celebrated manufacturer of British luxury cars. The two great brands have worked together since 2003, when Breitling became the first watchmaker entrusted to design an onboard clock for Bentley's flagship model, the Continental GT.
Breitling CEO Georges Kern is excited about continuing the partnership with Bentley. He commented: "Bentley and Breitling share so many values. Both companies are known for quality, performance, and design excellence, and both can build on powerful historical legacies. It's an ideal partnership, and, after more than 15 years, it is a pleasure to add another chapter to it."
In announcing the renewal of its long-standing partnership with Bentley, Breitling said that it would be integrating special Bentley editions into its core product offering rather than in a separate Breitling for Bentley collection. The first of these extraordinary watches is the Premier B01 Chronograph 42 Bentley British Racing Green. Powered by Breitling's flagship Manufacture Caliber 01 in-house mechanical movement, which is visible through a unique transparent caseback with a metalized Bentley logo, the watch has an impressive 70-hour power reserve. These timepieces also have an engraved plate with a "Bentley" inscription. Inspiration for the design of the plate was taken from the dashboard of the historic supercharged 1929 "Blower" Bentley.
The watch is distinguished by its striking British racing green dial and is available with a choice of a stainless-steel bracelet or a British racing green leather strap that matches the dial. Contrasting subdials are positioned at 3 and 9 o'clock, and a date window is located at 6 o'clock.
When Bentley Motors celebrates its centenary in 2019, Breitling will launch a dedicated limited-edition timepiece to celebrate 100 years of luxury motoring excellence.
In 2003, Bentley Motors, the most sought-after luxury car brand in the world, launched its very first Continental GT, the unrivaled grand tourer. Every detail in the Continental GT reflects Bentley's ongoing commitment to quality, luxury, and performance, and, fittingly, the company chose Breitling to design the onboard clock.
Adrian Hallmark, who was Bentley's Board Member for Sales and Marketing when his brand signed the agreement with Breitling in 2002, is now the Chairman and Chief Executive of Bentley Motors. He commented: "The long-standing collaboration between Bentley and Breitling is a shining example of how, when two like-minded brands work together in an authentic way, the performance of both is enhanced. As we approach our centenary year, we will of course be celebrating our past, but, more importantly, we will be looking toward the future with a passion for innovation. It gives me great confidence to move forward with partners like Breitling who share our commitment to technological excellence, expert craftsmanship, and a pioneering spirit."
A Proud History and a Personal Connection
Breitling's association with motoring has a long history. Its onboard chronograph, launched for aviation in 1931, was also designed for use on automobile dashboards. Furthermore, there is a personal connection between Bentley and Breitling that can be traced back some 70 years. Willy Breitling, the visionary inventor of the second chronograph pusher and the grandson of founder Léon Breitling, was a devoted Bentley fan. From the late 1940s, the flamboyant watchmaker was a familiar sight on the roads between Geneva and La Chaux-de-Fonds at the wheel of one of his many Bentleys.
Bentley at Le Mans
While Bentley is known for its luxurious road cars, the brand also has an impressive history on the track. Between 1924 and 1930, the famous "Bentley Boys" won the 24 Hours of Le Mans race five times. That success, however, did not only remain a part of the brand's past. In 2003, Bentley returned to Le Mans and took the first and second place finishes. At that edition of the world's most famous endurance race, Breitling was Team Bentley's proud main sponsor and created a limited-edition chronograph, the Bentley Le Mans, to celebrate the feat.
Breitling and Bentley: Elegance and Luxury
Breitling has long been known for its robust "instruments for professionals," but has also created elegant, luxurious watches that appeal to an even broader demographic base. As Breitling and Bentley explore the possibilities offered by their renewed partnership, these two iconic brands look forward to sharing great new products with old friends and introducing themselves to discerning men and women all over the world.
About Bentley Motors
Bentley Motors is the most sought-after luxury car brand in the world. The company's headquarters in Crewe is home to all of its operations, including design, R&D, engineering and production of the company's four model lines – Continental, Flying Spur, Bentayga, and Mulsanne. The combination of fine craftsmanship, using skills that have been handed down through generations, alongside engineering expertise and cutting-edge technology is unique to UK luxury car brands such as Bentley. It is also an example of high-value British manufacturing at its best. Bentley employs around 4000 people at Crewe.