Casing up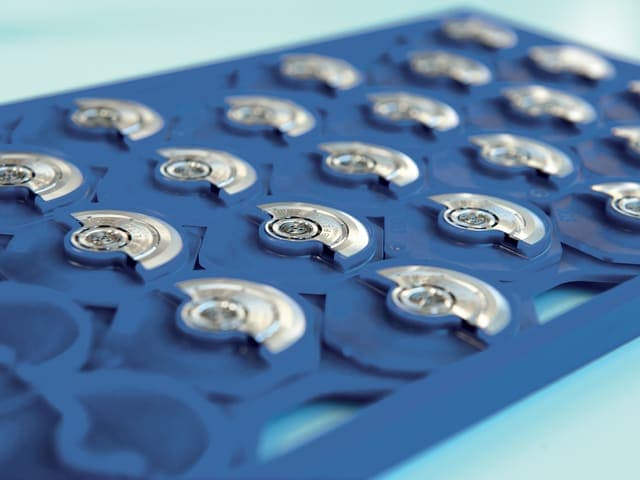 The performances of a watch product partially depend on the quality of the air in the premises where it was cased up. To ensure the smooth operation of its chronometers in even the most testing conditions, Breitling has equipped its production building with a sophisticated system enabling constant regulation and monitoring of the humidity rate and temperature in each area. This avoids the risk of watches showing traces of condensation when exposed to lower temperatures, such as would occur if they were cased up in an overly damp atmosphere.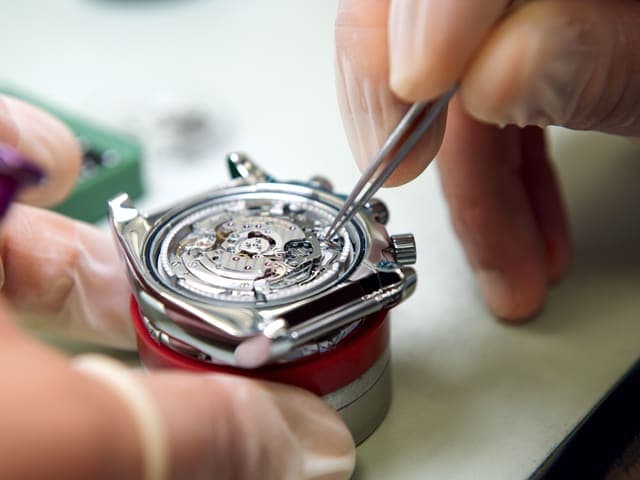 The temperature in the casing-up areas ranges from 20 to 23° C; the relative humidity rate is kept below 50%; the air is entirely renewed six times an hour. An air filter system eliminates any dust that might clog up the movement. All these are common enough measures in high-tech medical or electronic industries, but are resolutely pioneering in watchmaking.
The dial is placed over and fixed to the movement. The hands are driven one by one into the arbors, with controlled force, using a machine equipped with a video screen showing a greatly enlarged image. This is followed by verification of their parallelism, of the correct centering of the chronograph hands after resetting, and of the date jump.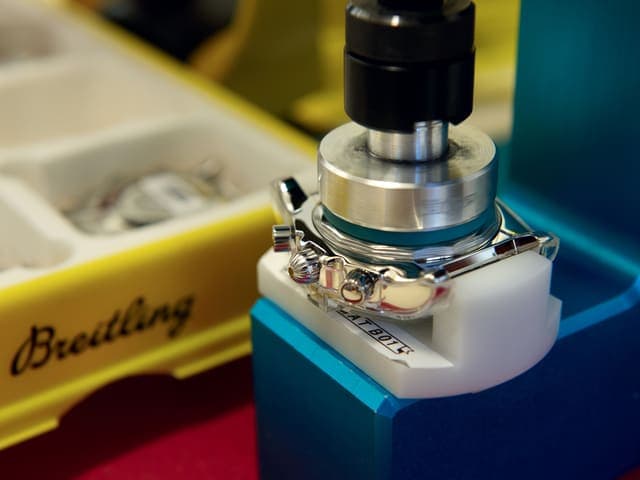 The movement / dial / hand unit, complete with its casing-ring, is firmly fitted inside the case. The crown is then inserted and the movement is secured by screws. The oscillating weight is put in place and screwed in using a dynamometric screwdriver serving to precisely define the tightening torque. The caseback is then closed and locked using a machine, before being laser-engraved with the individual number allotted by the Swiss Official Chronometer Testing Institute (COSC); each model is thus indissolubly linked to a given movement.