Hands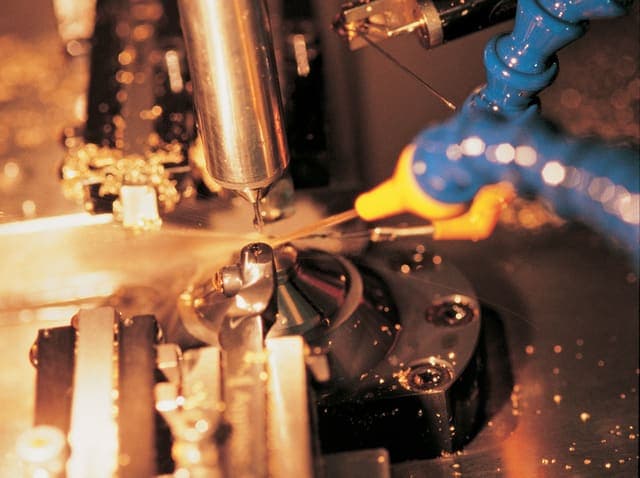 Making a hand such as the famous Breitling chronograph center seconds hand adorned with the Breitling B calls for meticulous care and a number of different operations. Machining tolerances are minimal and handling is a truly delicate task. Few manufacturers today are able to master the finesse of blanking and quality of finish needed to meet the Breitling standards. This concern for even the smallest details is reflected in all the hands equipping the brand's chronographs and wrist instruments.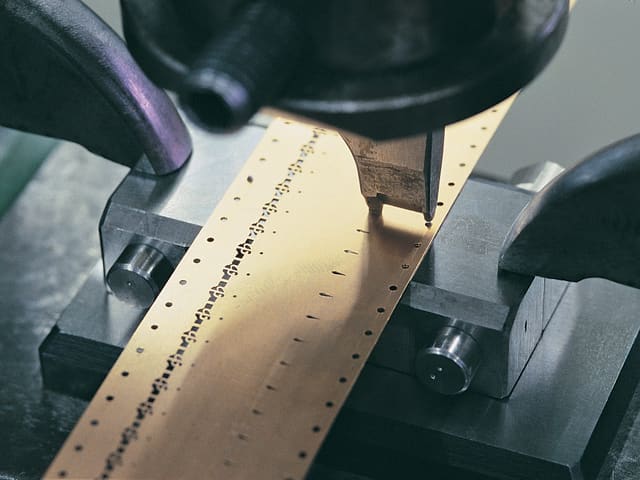 The hands are blanked from a brass strip in several successive stages - of which three for the Breitling symbol alone. They are then machined by diamond polishing. The pipe (tube) to which the hand will be riveted is machined from three-meter long brass bars using a computerized numerically controlled machine. It is drilled with ± 2-micron precision, equivalent to 1/30th of a hair's breadth.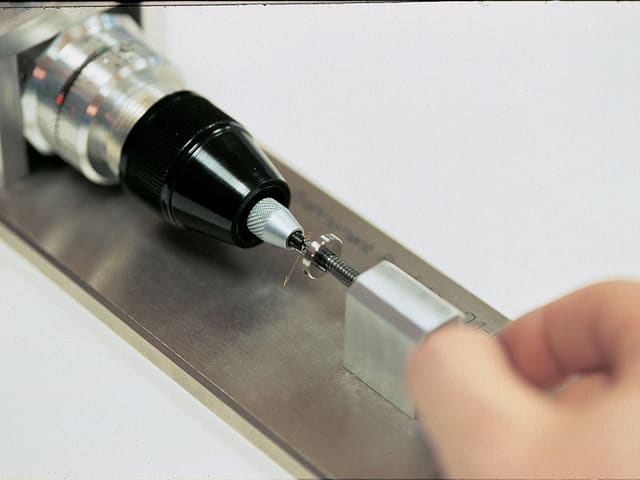 After the drilling, the tiny pipes (with an interior diameter of 0.25 mm and an external diameter of 0.5 mm) are carefully checked. Riveting the hand on the pipe, with the help of a staking tool, is a meticulous task that demands both dexterity and precision. To verify the quality of the riveting, the rotation torque is tested during the chronograph reset operation, and the hand must be able to withstand up to 0.3 Ncm torque.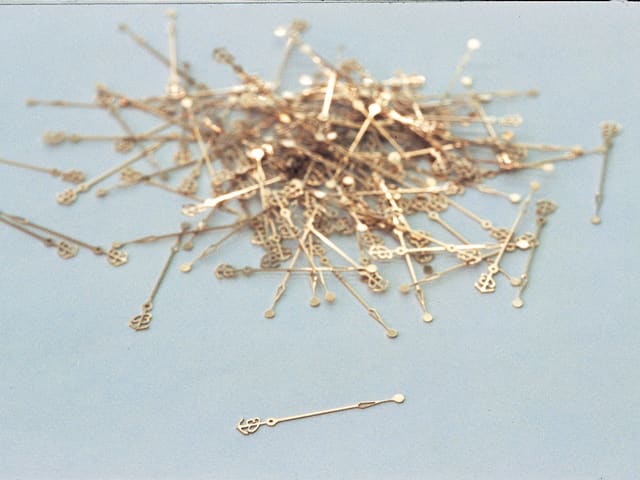 The hand is then finished by electroplating involving several different phases: leaching, degreasing, pre rhodium-plating and rhodium-plating (or gold-plating), along with numerous rinses. Manufacturing the hands concludes with the application of the luminescent substance, followed by a thorough visual check.