Quality control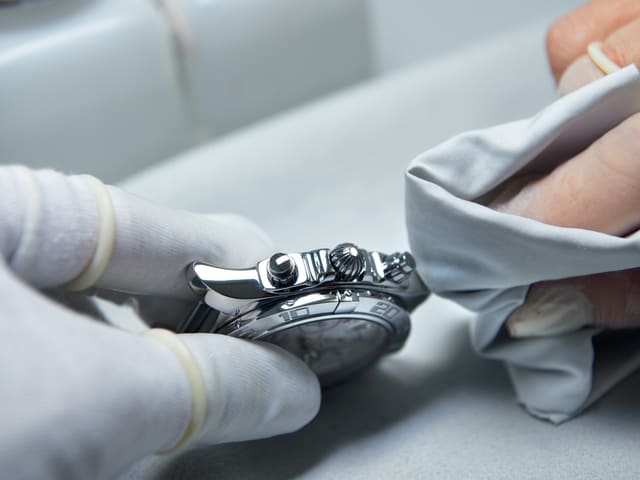 To guarantee products complying with the highest technical and aesthetic parameters, not only does Breitling work with the finest suppliers and entrust production to the most expert watchmakers using the most sophisticated equipment, but the firm has also instated comprehensive and stringent test procedures. A Breitling chronometer thus undergoes no less than 1,000 controls during the production process.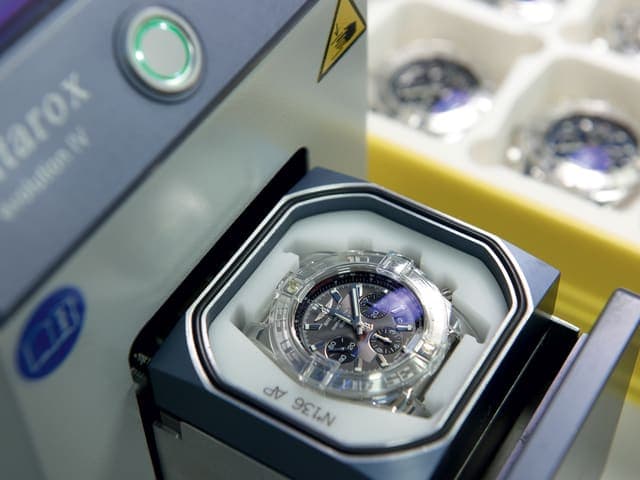 Each part is subjected to a number of rigorous tests, and each stage in production is followed by a control aiming to ensure respect for all the criteria established by the brand. Only such high demands can guarantee the impeccable quality of watches "Made by Breitling".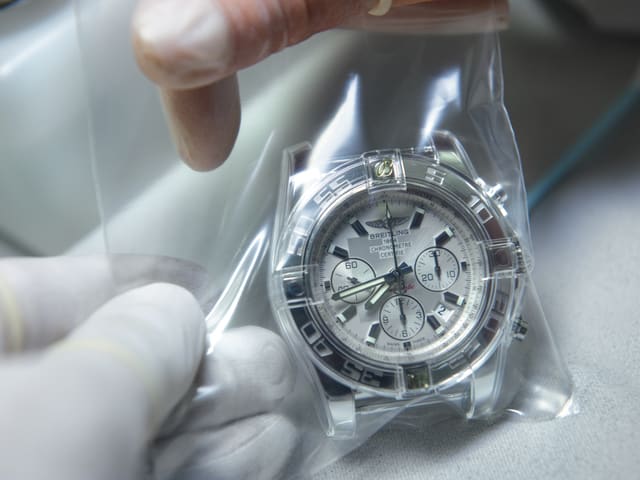 All components of the movements or exterior undergo extremely severe entry controls dealing with their technical, dimensional and aesthetic aspects. Cases are subjected to a water-resistance test at pressures of up to 400 bars, followed by a condensation test. The shape, color and levelness of the hands, as well as the workmanship displayed in the dials and straps/bracelets, are all thoroughly verified. The assembly and casing-up processes also involve a whole host of tests.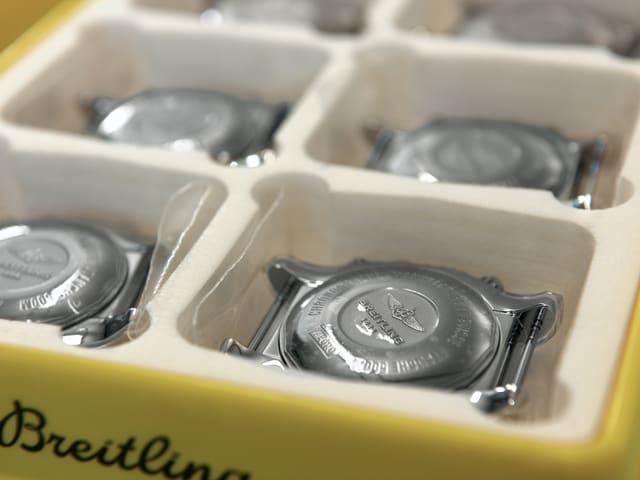 Once cased up, watches are subjected to a further battery of controls, including an airtightness test. Rating precision is measured using equipment with strictly defined parameters. Specialists scrutinize the entire set of functions: pushpiece handling, bezel rotation, efficient automatic winding, length of the power reserve and calendar operation. Visual controls under a magnifying glass guarantee the aesthetic perfection of all exterior parts. Before being dispatched from the factory, watches undergo a final control covering both visual and functional aspects.