Movement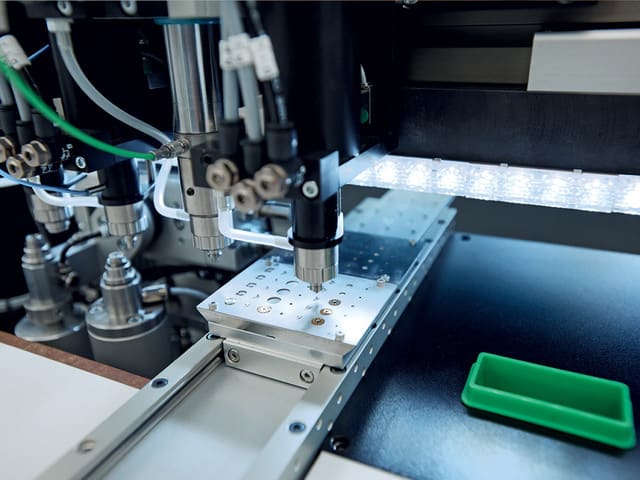 Breitling is a chronograph specialist that has played a key role in the technical development of this complication, including by inventing the two independent pushpieces and by presenting the first selfwinding chronograph (1969). The firm belongs to the highly exclusive circle of watch manufacturers possessing their very own mechanical chronograph movements: a range of high-performance in-house made calibers endowed with useful and user-friendly functions (including innovative dual-time and worldtime systems), and accompanied by an exceptional five-year warranty. To ensure complete mastery of the quality of its mechanical movements, Breitling built an ultramodern factory on the outskirts of La Chaux-de-Fonds and named Breitling Chronométrie. Moreover, the electronic models are all equipped with SuperQuartz™ movements that are ten times more accurate than the standard quartz equivalents.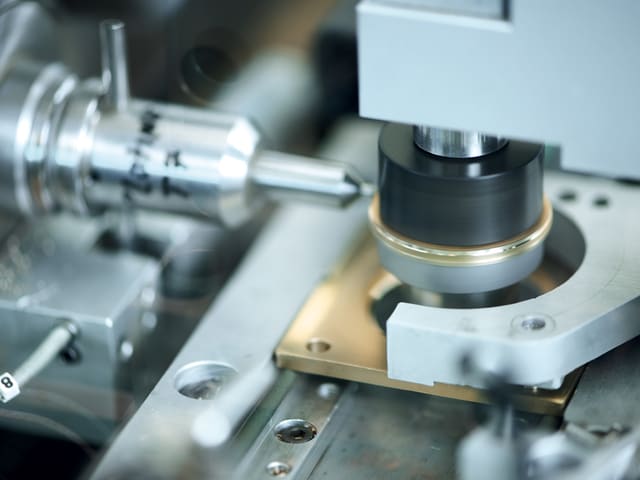 Breitling has chosen to explore new paths in manufacturing its own chronograph movements. Inspired by an avant-garde concept used in other cutting-edge sectors and duly adapted to watch industry, the firm has developed an industrial production-chain system that revolutionizes traditional movement assembly. Each movement is individually monitored by an ultra-sophisticated software program that automatically directs it towards the appropriate work station, along a route alternating between fully automated stations and others requiring manual intervention. All the adjustment phases are also integrated within this process, which means that each movement emerging from the chain is ready to face the stringent tests conducted by the COSC. Breitling thereby guarantees the reliability of its "instruments for professionals", including in large-scale production.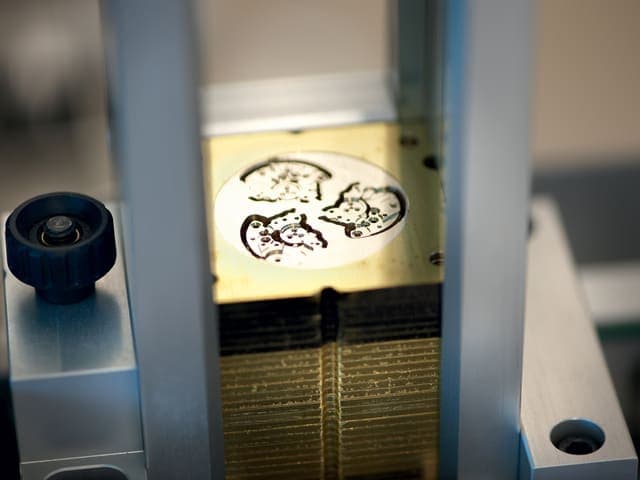 To guarantee absolutely reliable read-off by the COSC (Swiss Official Chronometer Testing Institute) test instruments, each movement must be fitted with a white working dial and a black seconds hand. The movements are individually wound once a day using a machine that turns the crown according to a predetermined number of rotations. Precision is measured by a robot that reads the position of the seconds hand. Each individually numbered movement is tested during 15 consecutive days and nights. The controls are performed in five positions and at three different temperatures (23° C, 38° C and 8° C). To earn the much-coveted title of an officially certified chronometer, the movement must meet seven extremely rigorous eliminatory criteria, including a mean daily variation in rate of less than -4/+6 seconds - corresponding to a 99.99% degree of accuracy. Only 5% of the watches produced in Switzerland are chronometer-certified.