THE BREITLING SUPEROCEAN HERITAGE CHRONOGRAPH 44 OUTERKNOWN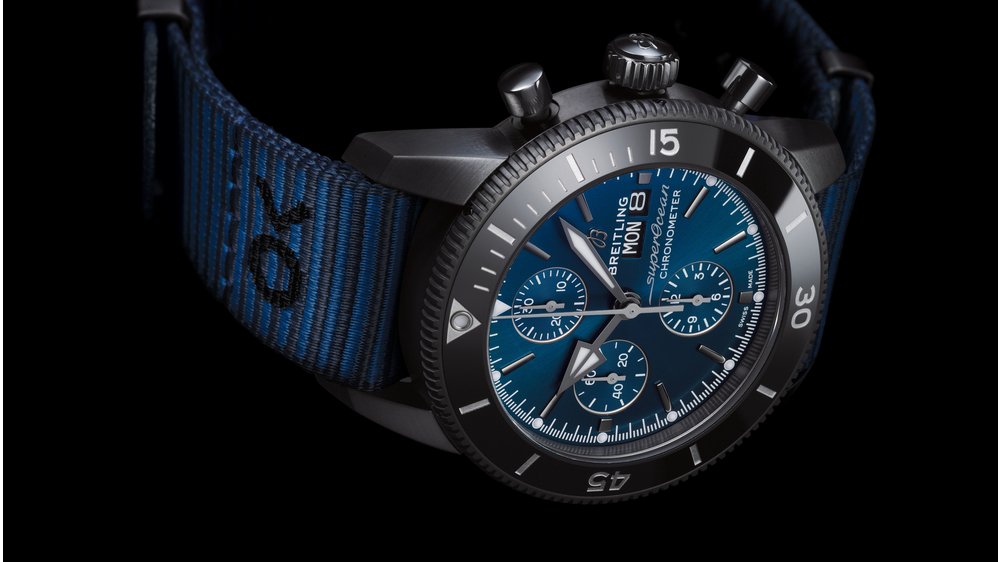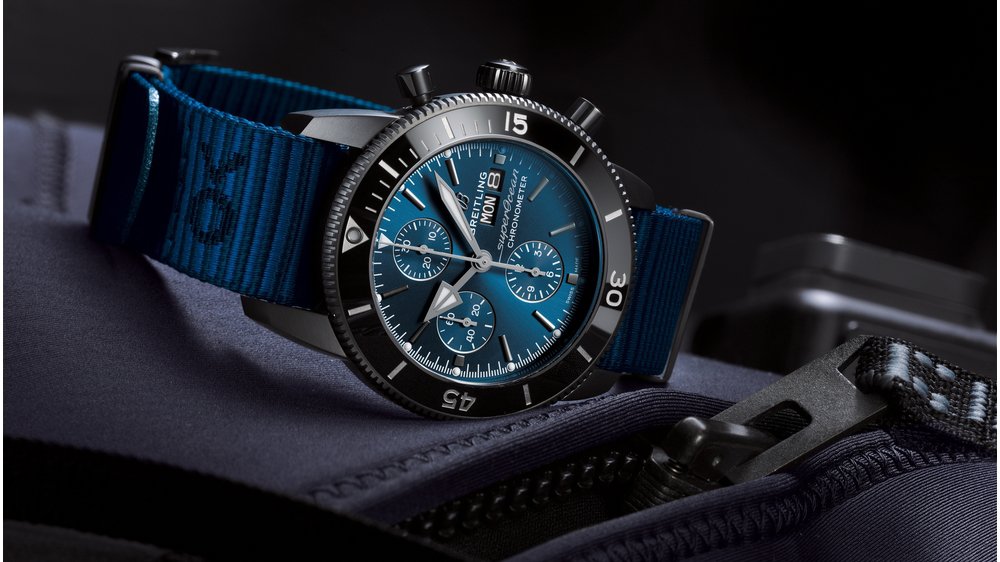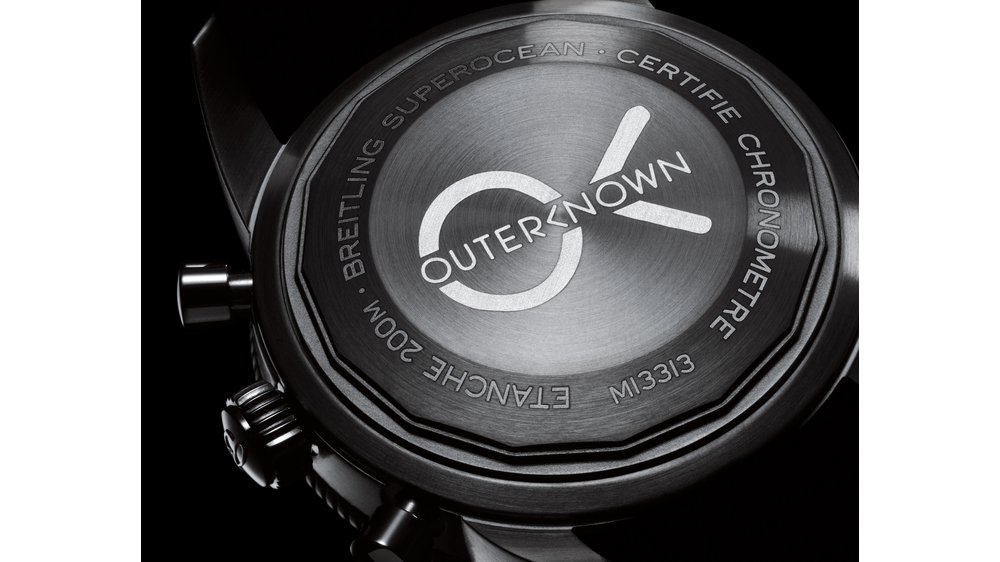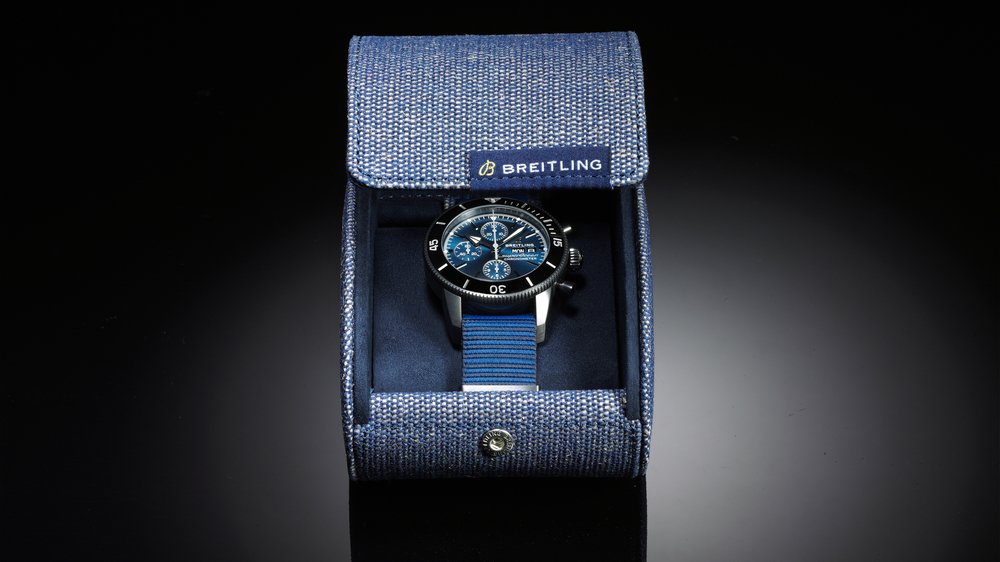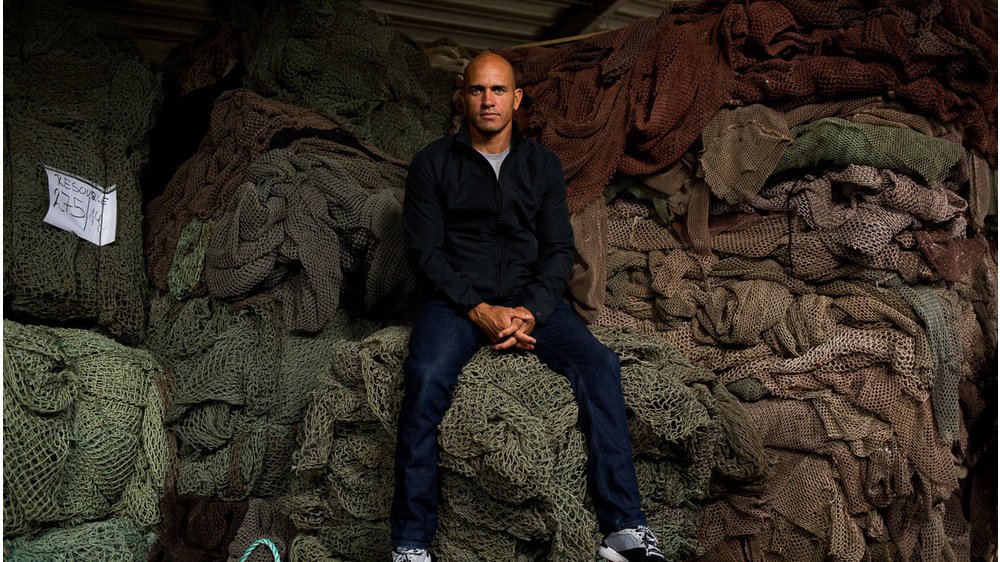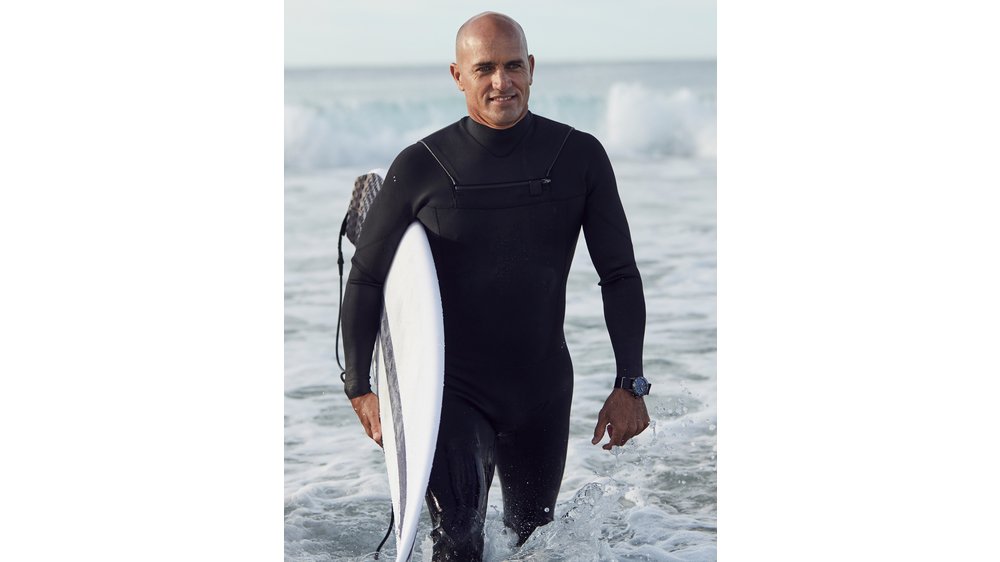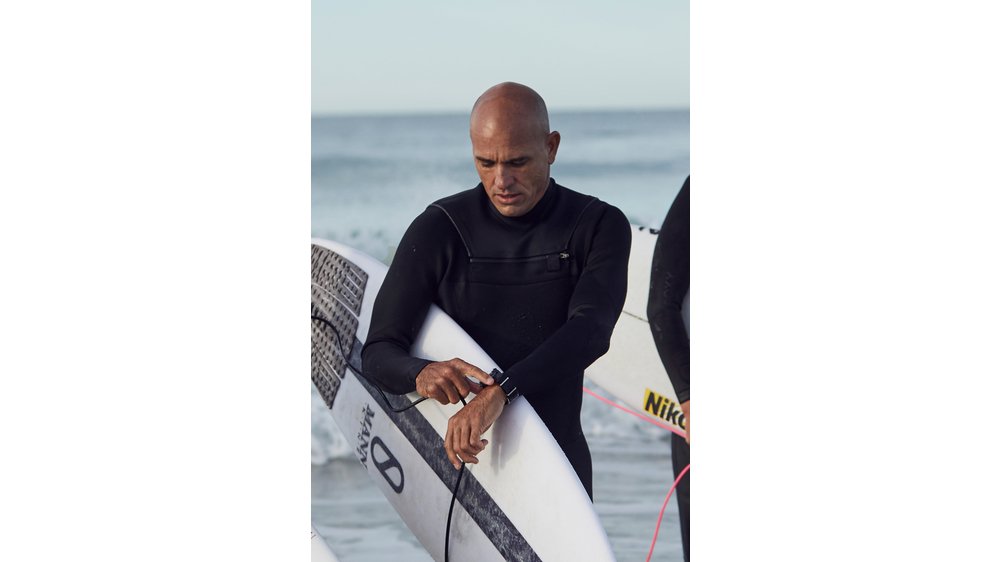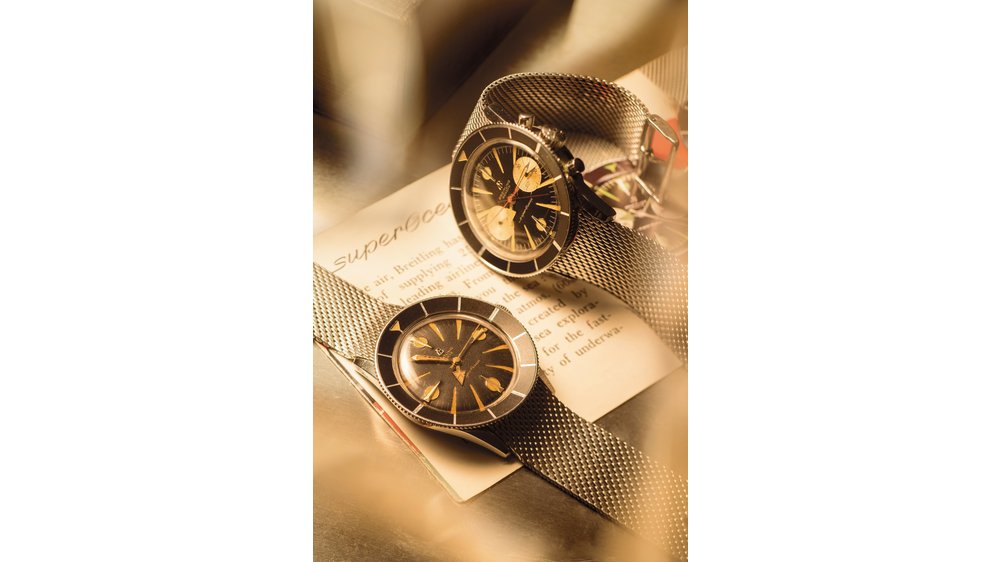 Breitling's new Superocean Héritage Chronograph 44 Outerknown celebrates the brand's partnership with Outerknown, a sustainable clothing company committed to improving environmental conditions for the entire planet. The watch features a first for Breitling: the strap is crafted from ECONYL® yarn, an innovative material created from nylon waste, one source of which is fishing nets from oceans around the world. Like Breitling, Outerknown – which was co-founded by surfing icon Kelly Slater – works with Ocean Conservancy to raise awareness of the problem of marine waste and to motivate individuals to take action to clean up the oceans.
Breitling's Superocean Héritage Chronograph 44 Outerknown is a striking wristwatch whose black case, bold blue dial, and blue ECONYL® yarn NATO strap make a bold style statement. The color blue also creates a powerful, eye-catching link to the oceans and the blue planet, which sustainable clothing brand Outerknown and its co-founder, surfing legend Kelly Slater, are striving to support. Breitling's CEO Georges Kern says the time is right for the partnership: "We are happy to have this chance to strengthen our collaboration with Kelly Slater, who is a member of our Surfers Squad and co-founder of Outerknown. Also, by introducing the ECONYL® yarn strap, we are taking another important step in our commitment to sustainability. We are looking forward to introducing other great watches equipped with these straps in the future."
Mark Walker, CEO of Outerknown, is pleased to be working with the Swiss watch brand. He commented: "Breitling is a perfect and natural fit for Outerknown. Like us, they work closely with Ocean Conservancy, and it's clear that we, and they, share common values."
Outerknown co-founder and Breitling Surfers Squad member Kelly Slater has also committed his life to fighting polluted oceans and beaches. He added: "As strange as it sounds, the beach is, in effect, my office, so I am confronted with pollution on a daily basis. I will do whatever I can to help keep the world's beaches and oceans clean, and I'm thrilled that with the Superocean Héritage Chronograph 44 Outerknown model, Breitling is helping raise awareness of the problem and showing how individuals can help."
A Chronograph to Protect the Oceans
The Superocean Héritage Chronograph 44 Outerknown has a striking black DLC-coated stainless-steel case and a caseback engraved with the distinctive Outerknown logo. The COSC-certified chronometer features an ultrahard scratchand shock-resistant unidirectional ceramic bezel with a luminescent central dot at the 12 o'clock position – an ideal feature for a diver's watch. The Super-LumiNova® coating on the dot and the hour and minute hands emits a blue light instead of the standard green, which perfectly complements the watch's design.
The Superocean Héritage Chronograph 44 Outerknown is powered by the Breitling Caliber 13 mechanical chronograph movement. The blue dial is distinguished by its matte gray "SuperOcean" inscription, white accents, subdial, and central second hands, while the subdials are characterized by their white accents and black nickel-plated indexes. The familiar B in the Breitling logo also features a black nickel-plated finish.
This diver's watch, whose style statement is complemented by its powerful links to sustainability, is waterresistant to 20 bar (200 meters/660 feet).
A Breitling and Outerknown First: The ECONYL® Yarn Strap
With the Superocean Héritage Chronograph 44 Outerknown, Breitling is, for the first time ever, introducing a watch with a strap made from recycled materials. Each timepiece features a NATO strap made from ECONYL® yarn, a regenerated nylon material created from nylon waste, one source of which is fishing nets from oceans around the world. The partnership with Outerknown also inspired the pattern of the strap, which is based on a fabric produced by the clothing company. The strap's color – taffeta dark blue – reflects this extraordinary watch's connection to the oceans.
The Superocean Héritage Chronograph 44 Outerknown is also presented in packaging made entirely of recycled materials.
Carrying On the Great SuperOcean Legacy
Although the original Breitling SuperOcean, launched in 1957, was created to meet the needs of professional divers, it quickly found favor among amateur divers and scuba enthusiasts. Like all Breitling watches, a multitude of wearers was soon drawn to the timepiece's bold style as much as to its performance and sophisticated functionality.
In 2017, the 60th anniversary year of the original SuperOcean, Breitling reinvigorated the design of the Superocean Héritage, blending the timeless look of a classic diver's watch with cutting-edge technology. The brand was careful to retain the character that makes this instantly recognizable watch so unique.
The Superocean Héritage Chronograph Outerknown is part of one of watchmaking's greatest legacies, but it is even more than that – it is a celebration of a meaningful partnership and, with its innovative ECONYL® yarn strap, a timely homage to sustainability.
For more on this watch and the whole Superocean Héritage collection, click here.