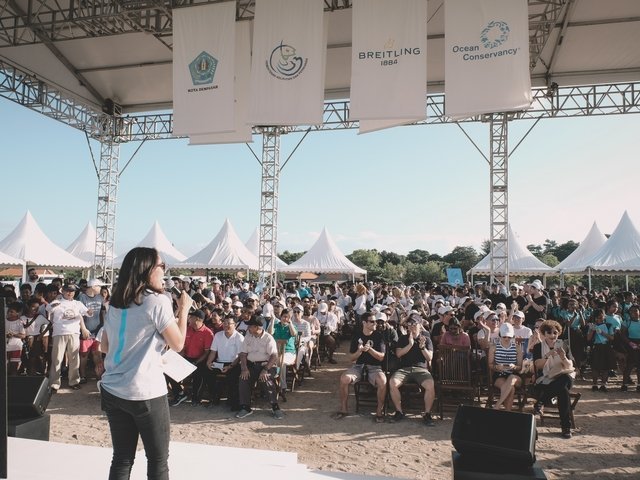 A SHARED MISSION: FIGHTING FOR A HEALTHY OCEAN
In March 2018, Breitling announced a partnership with Ocean Conservancy, a non-governmental organization dedicated to leading the global fight for a healthy ocean and clean beaches. Ocean Conservancy has organized tens of thousands of coastal-cleanup operations for more than 30 years in 153 countries. It attracts the support of hundreds of thousands of volunteers and has been responsible for an enormous growth in the public awareness of the pollution of our ocean and beaches. Since 1986, more than 12 million people have picked up nearly 230 million pounds of trash as part of Ocean Conservancy's International Coastal Cleanup. Breitling plays an active role in some of Ocean Conservancy's initiatives by participating in its cleanup programs to protect the health of the ocean and maintain trash-free seas. Our ocean is at risk. Everyone knows it, but the problem sometimes seems so overwhelming that we feel powerless to do anything. Breitling, together with Ocean Conservancy, wants to make it clear that each one of us can play a part – not only for ourselves but for future generations.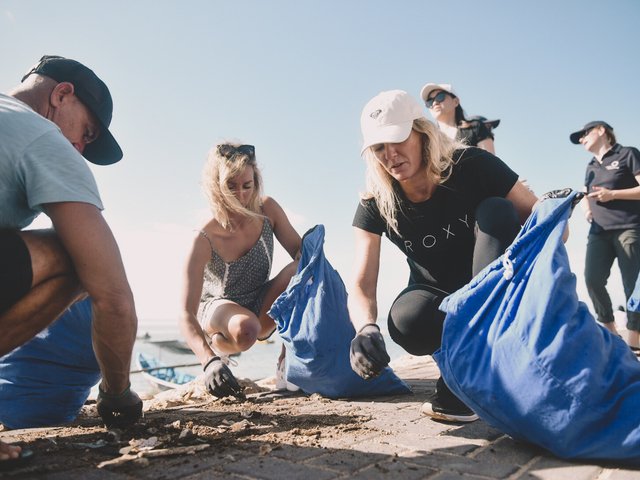 THE LAUNCH OF A MEANINGFUL WATCH
On May 10, 2019, Breitling introduced a limited-edition of its Superocean Heritage to commemorate its essentialpartnership with Ocean Conservancy. The launch, which was held in Bali in cooperation with Ocean Conservancy, was part of a massive beach cleanup initiative. The numbers tell a story: a hundred Breitling guests joined hundreds of volunteers from Bali and the surrounding region to remove hundreds of kilograms of trash and plastic from the beach. On hand to support the cleanup were the members of Breitling's Surfers Squad, Kelly Slater, from the US, and the two Australians, Sally Fitzgibbons and Stephanie Gilmore, who contributed their efforts to their first shared mission as a squad.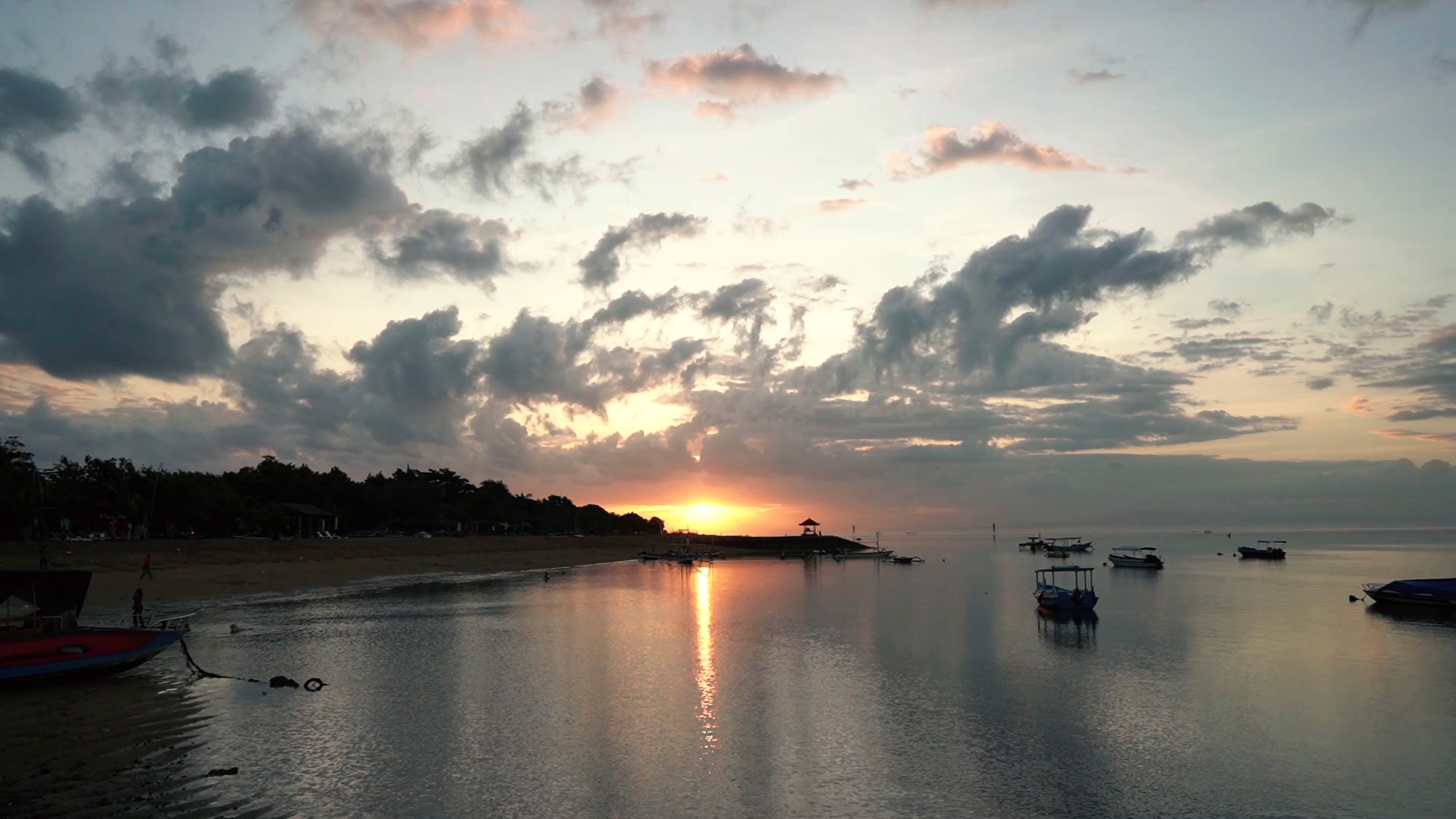 The Superocean Heritage Ocean Conservancy Limited Edition timepiece is part of one of watchmaking's greatest legacies, but it is even more than that: it is a beautifully timed call to action, reminding each of us that we can all play an important role in efforts to maintain healthy oceans and clean beaches. Breitling is partnering with Ocean Conservancy to support its conservation efforts.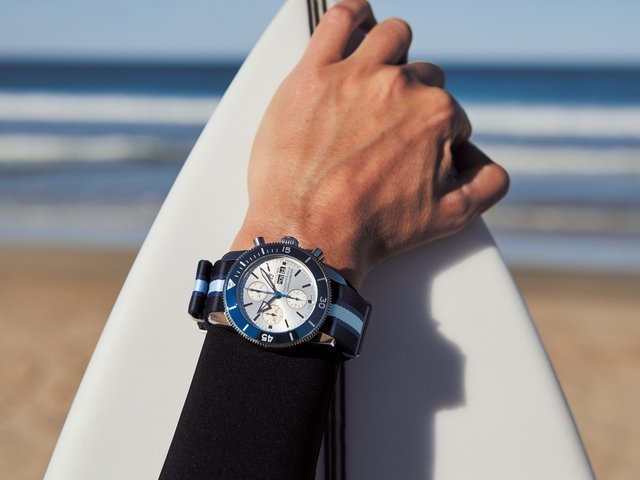 SUPEROCEAN HERITAGE OCEAN CONSERVANCY LIMITED EDITION
The Breitling Superocean Heritage Ocean Conservancy Limited Edition launched in Bali is distinguished by a caseback engraved with the Ocean Conservancy logo and "1 OF 1000", a reference to its limited edition status and series size. The chronograph features an ultra-hard scratch- and shock-resistant unidirectional rotating bezel with a luminescent central dot at 12 o'clock, a particularly useful feature for divers. This dot, as well as the minute and hour hands, are coated with Super-LumiNova® and emit a blue light instead of the standard green. This color variation complements the design of the watch, whose silver-colored dial is enhanced by a blue "Superocean" inscription. The 44-millimeter stainless-steel COSC-certified chronometer is presented with a pair of single-piece watch straps made of ECONYL® yarn, an innovative material repurposed from nylon waste, one source of which is fishing nets recovered from oceans around the world. The straps are extremely durable, and the ECONYL® yarn material can be recycled indefinitely. The watch is presented on a blue-striped satin single-piece watch strap and is delivered with an additional plain blue satin single-piece watch strap. The packaging is also made from 100% recycled material.
The Superocean Heritage Ocean Conservancy Limited Edition watch celebrates not only the partnership between Breitling and Ocean Conservancy, but also their shared commitment to fighting for a healthy ocean and clean beaches.