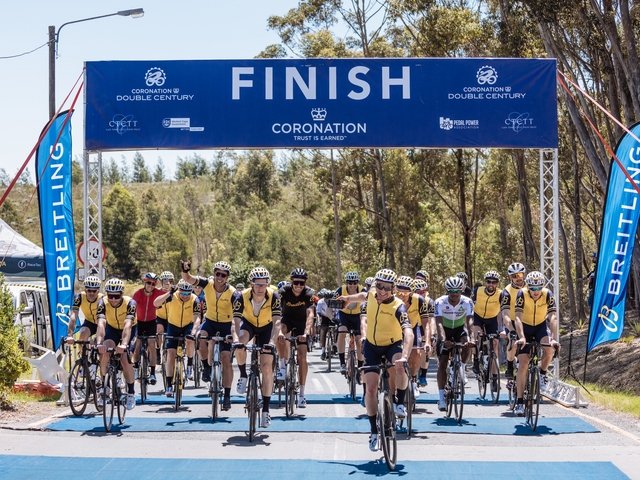 JOIN OUR #SQUADONAMISSION FOR QHUBEKA
Breitling's history as an official timekeeper to some of the world's top cycling events has made us true believers in the power of bicycles. This simple and effective form of transportation can literally transform lives. That's why we've partnered with Qhubeka. The South African-based organization supplies bicycles to remote communities with limited transportation options, giving residents the means to access schools, clinics, services and jobs. Our annual participation in the Old Mutual Wealth Double Century race supports Qhubeka's work. And you can join us on that mission—virtually!
Donate to Qhubeka
Join us on Strava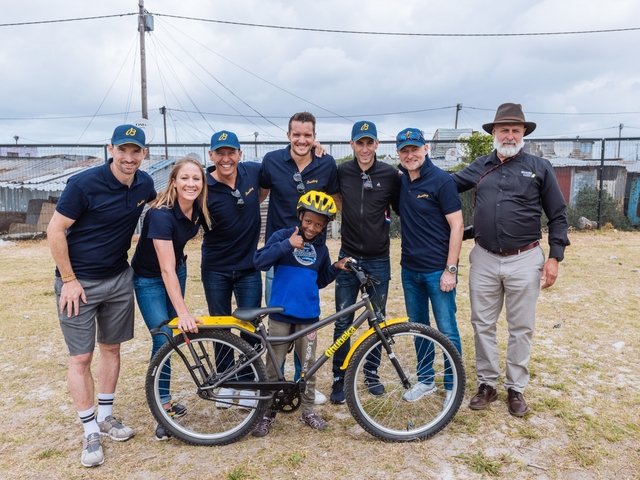 MOVING PEOPLE FORWARD WITH BICYCLES
Qhubeka literally means "to move forward," and in 2021, the organization took that mission even further. Recognizing the high dropout and exam-failure rates amongst South African students (less than 50% completed 12 years of education with a passing grade), Qhubeka accelerated distribution to 11 schools, supplying a bike to every child in their final two years. After only one year of reducing the transportation burden for these students, Qhubeka recorded pass-rate increases of up to 47% and drop-out rates down by as much as 100%. Pilot projects like this are just the beginning. Qhubeka distributed over 4,000 bikes in 2021 is set to grow in 2022. Breitling will continue to support the organization in giving children better access to education, while bolstering communities through the power of bicycles.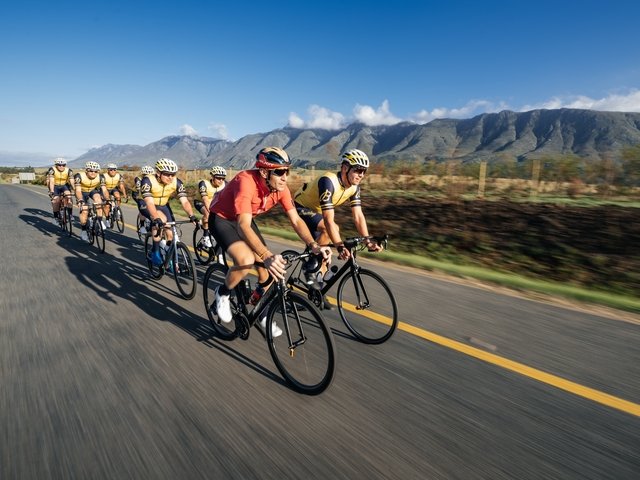 BREITLING AND ITS TRIATHLON SQUAD ON A MISSION
The members of Breitling's Triathlon Squad—Jan Frodeno, Chris "Macca" McCormack, and Daniela Ryf—completed their first shared mission on behalf of Qhubeka in 2018 when they took part in the Old Mutual Wealth Double Century. The grueling South African road race takes its name from its more than 200-km course. Since that time, they've returned with Breitling CEO Georges Kern and some of cycling's greatest talents, including Swiss Ironman champion and duathlon specialist Ronnie Schildknecht, professional South African cyclist Nicholas Dlamini, and Italian champion Vincenzo Nibali, who is one of only seven people to have won the three Grand Tours (La Vuelta, the Tour de France, and the Giro d'Italia). They have all ridden in support of Qhubeka and its life-changing work.