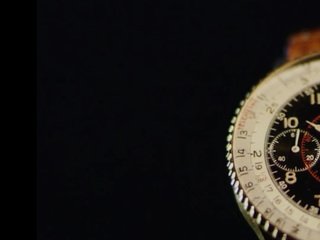 The 1940s
Chapter 2


From purpose to style

Moving from military instruments to elegant chronographs with the Premier, Duograph, and Datora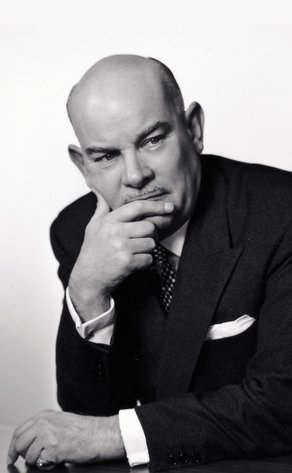 In 1932, Willy Breitling took over the reins of the family business and leveraged the technical improvements made by his father and grandfather. Having witnessed the rise of military aviation and already sensing the role aircraft would play in the future of the modern world, Breitling began to focus on this burgeoning industry.
The second half of the 1930s saw increased production of one of Breitling's emerging specialties – the onboard chronograph for aircraft. This indispensable cockpit instrument allowed for precise flight-time calculation, cementing Breitling's name and reputation in the aviation industry.
Despite the brand's rapid growth in the flight sector, Breitling's attention wasn't on instrumentation alone. Even in the dark days of WWII, Willy Breitling – a man of great personal taste – recognized a desire for practical, yet refined, personal timepieces. To meet this demand, he developed Breitling's first style-driven wristwatches, the Premier, Duograph and Datora.
1938
Breitling founded the "HUIT Aviation" department to meet the military and civil-aviation sectors' need for reliable onboard instruments.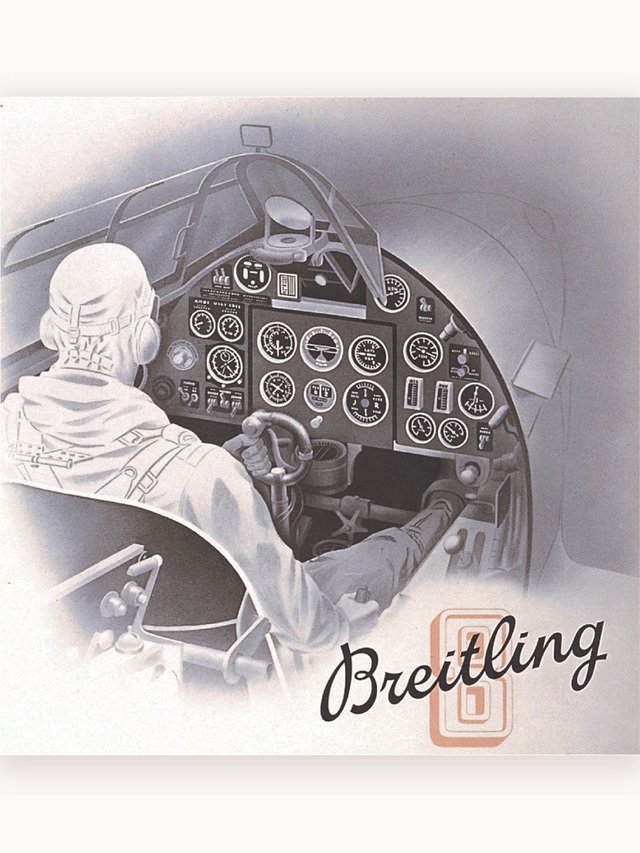 Did you know?
The HUIT department was named for its instruments' remarkable eight-day power reserve.
This newly specialized department developed, manufactured and tested its products for use in demanding conditions – under, amongst and above the clouds. To guarantee the quality of its products, Breitling had its own testing laboratory equipped with the latest technology. It included a micro-oscillograph for radioelectric inspection of the movements, test-simulators for temperatures ranging from -40°C to +100°C and "vibration tables" for stress-testing the instruments in various positions.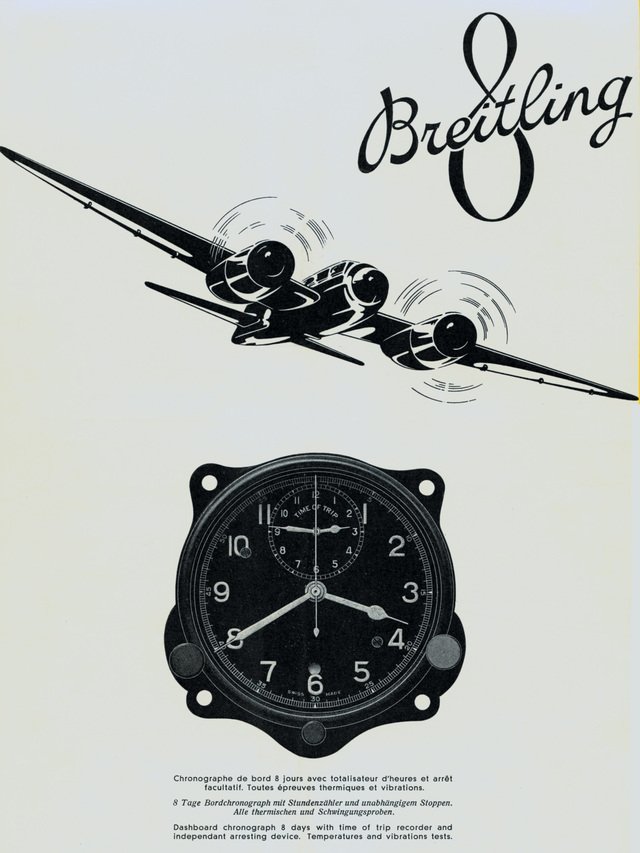 All this hard work paid off. In 1939, the British Air Ministry placed a large order of onboard chronographs for the Royal Air Force. Other armed forces soon followed suit. Thus, Breitling became one of the world's best-known suppliers to the aviation industry.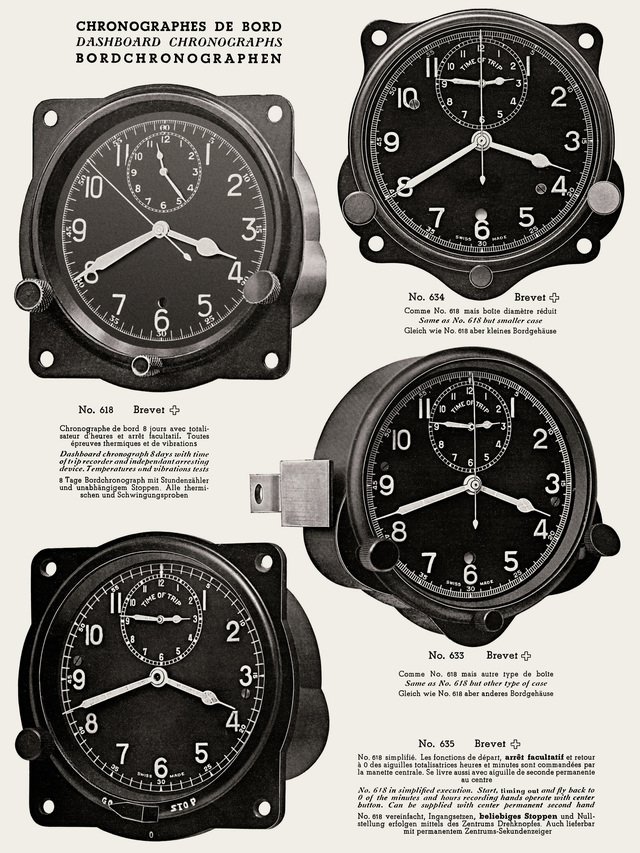 Did you know?
Willy Breitling's chronograph deliveries to England during WWII were spy-movie-worthy. He and his friends would take several cars at night to nearby pastures at Les Franches-Montagnes. When a prearranged signal was given, the cars would turn on their headlights and a plane would use the illumination to quickly land, load and take off again. To deflect any possible suspicion, Willy would then turn up at a very busy bar in Neuchâtel and make sure his presence was noticed.
1940
Breitling patented an innovative circular logarithmic slide-rule applied to a chronograph. This system was capable of easily handling a wide range of mathematical operations with tachymeter, telemeter and pulsometer functions; multiplication, division and rule-of-three problems; production calculations and more. The Chronomat, a catchy contraction of "Chronographe-Mathematique," was not only functional, but beautiful, with elegant lines, a slim profile and a well-balanced dial. This refined tool watch became a favorite amongst sports, industry and technical professionals.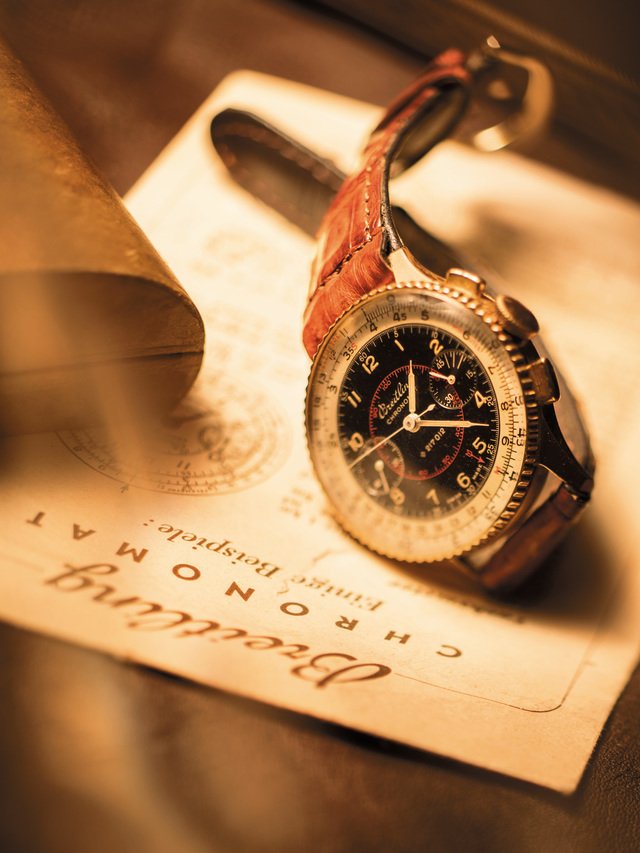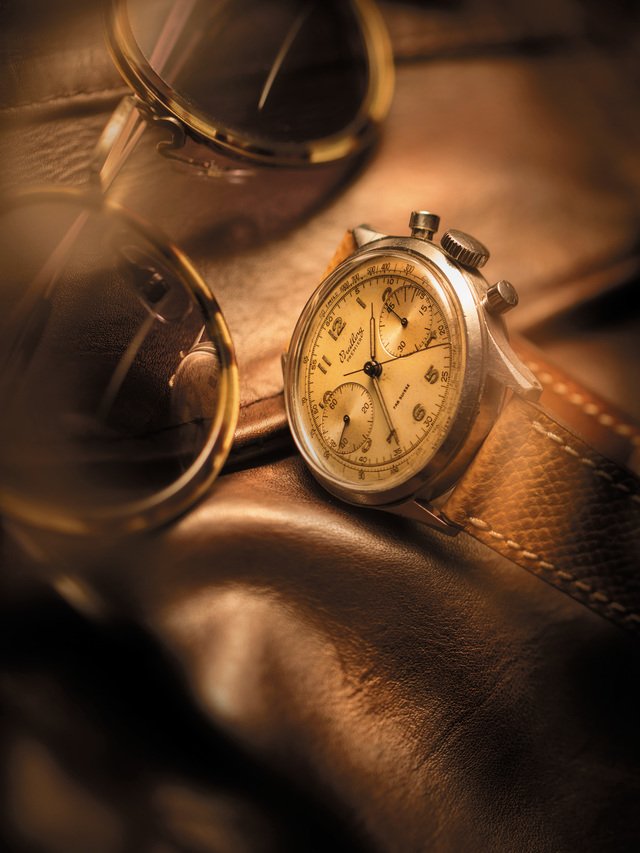 1943
Being a man of great style himself, Willy Breitling recognized people's desire for products that reflected the elegance and glamor of the era. Breitling was already producing sophisticated chronographs for personal use, but he took things a step further with the development of the Premier collection, a distinctive new line of watches intended for a discerning and stylish clientele.
Did you know?
The decision to use the French word "Premier" (first) as the name of Breitling's new collection was no accident – it referenced the non-professional use of chronographs in "a first" that made them more about style than purpose.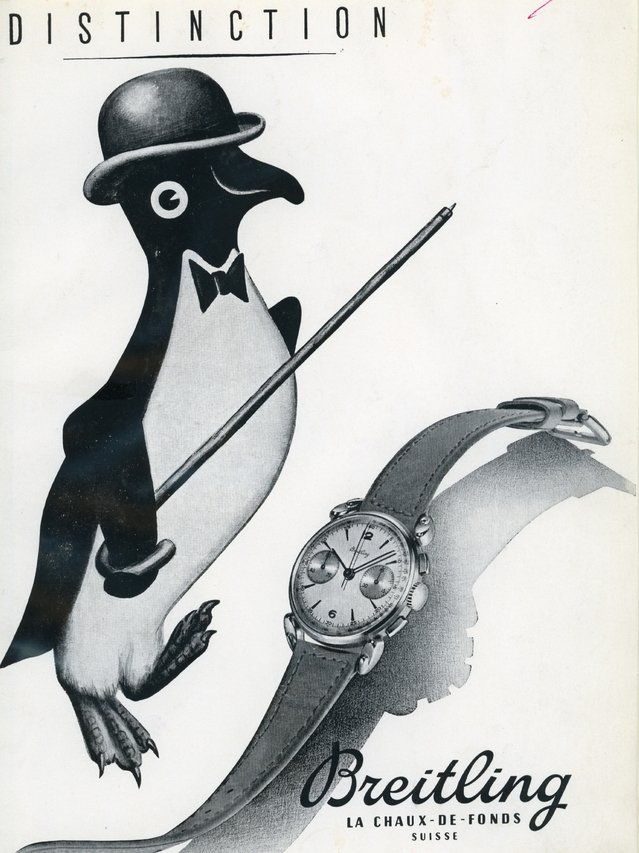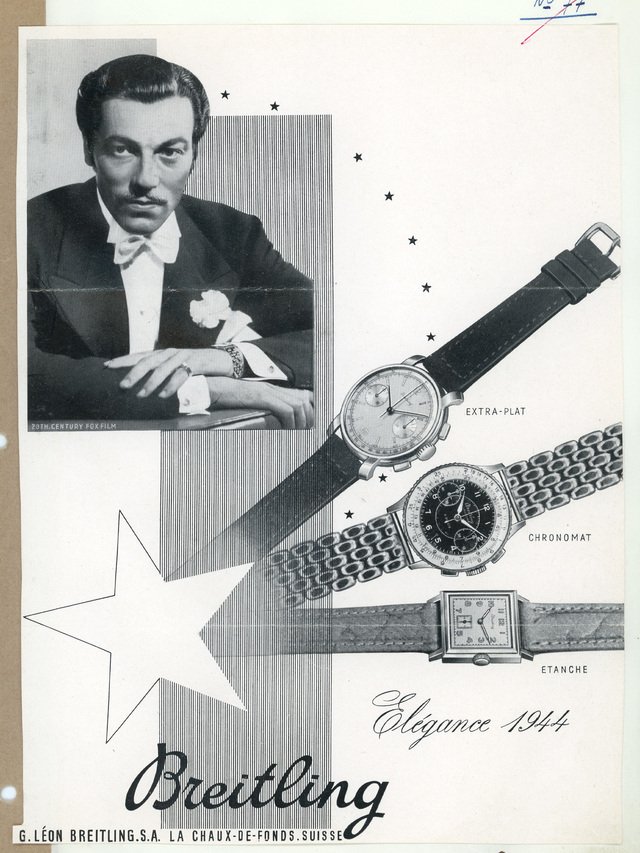 1944
Breitling solidified his legitimacy in chronograph innovation by adding more complications to the elegant Premier collection. In early 1944, he launched the Duograph, a highly complicated split-second chronograph that would allow the user to time two separate events at once. The Duograph had a similar design aesthetic as the Premier, as well as numerous variations, including some with atypical square pushers and the choice of cases in stainless steel or gold.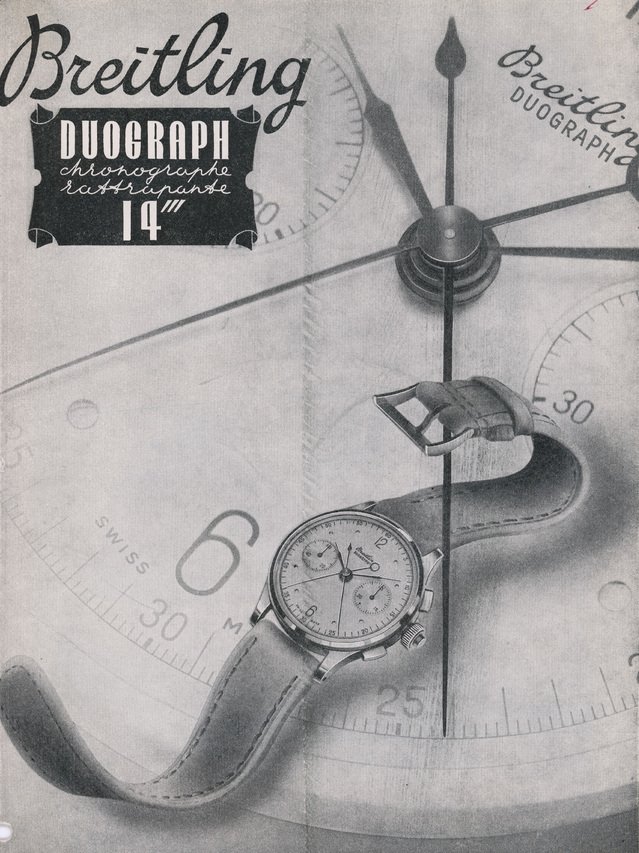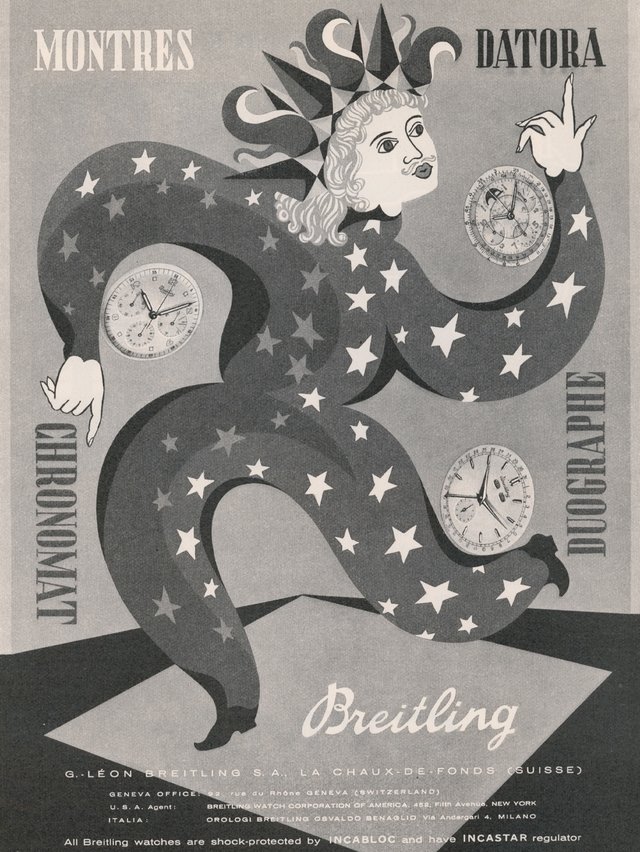 1945
Breitling added an elegant, yet useful, complication to its new Premier line, the Datora. It could read the date, day and moon phase all while maintaining a very elegant, balanced design and case proportions.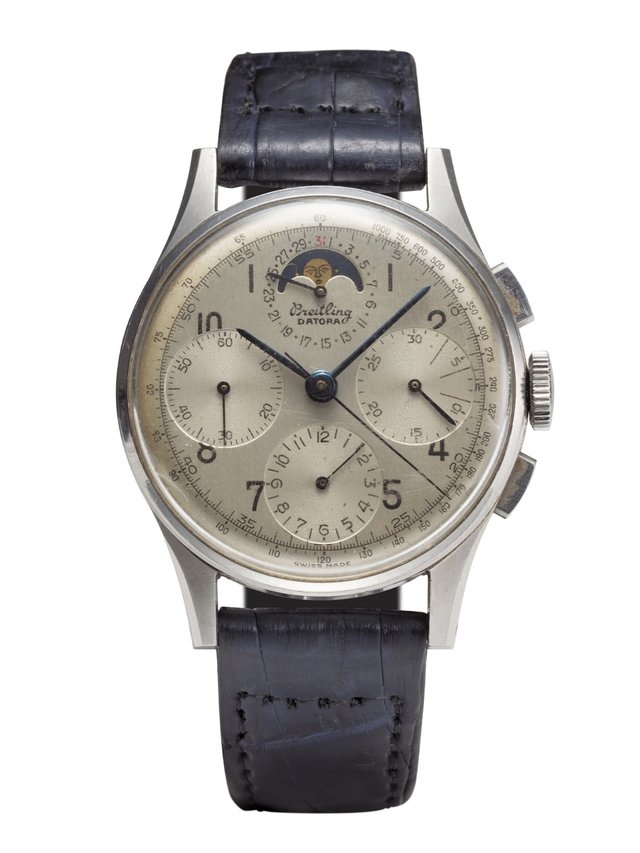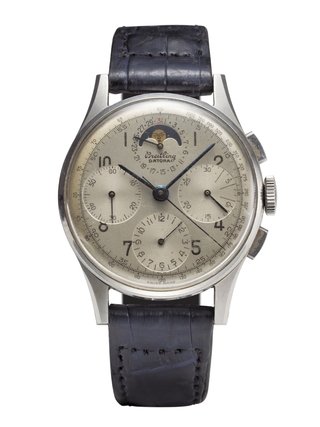 PREMIER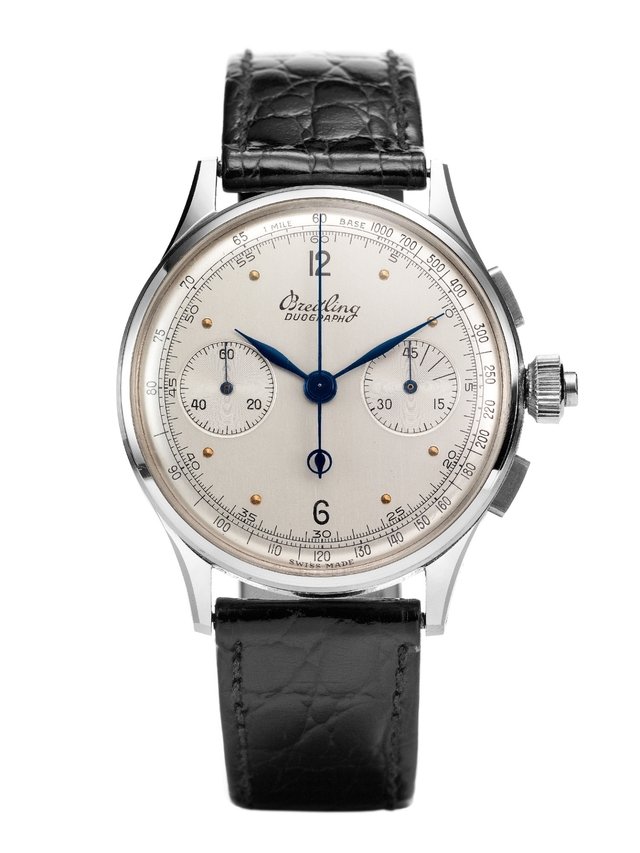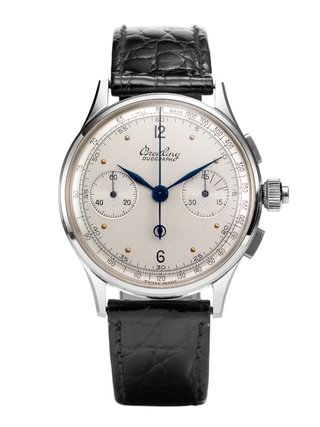 DUOGRAPH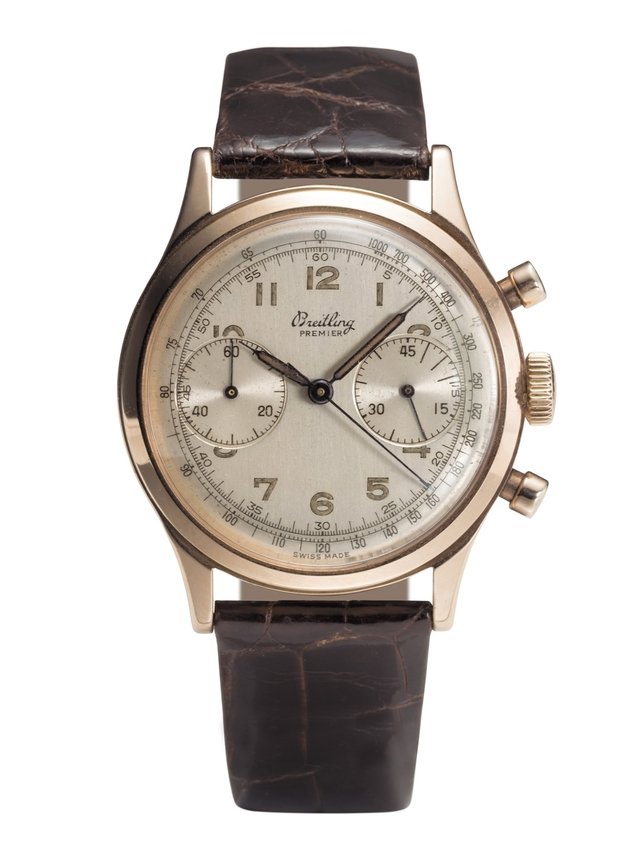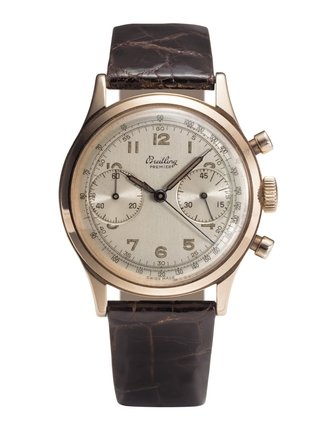 DATORA
The Premier, Duograph and Datora chronographs were known for their attractive dials and elegant cases, often in solid gold. The level of detail that went into the indexes and dial printing proved that no expense was spared in their creation. Breitling had once again set the standard for the entire watch industry.
Despite the turbulence of the 1940s, Willy Breitling continued to make his company a household name. He built on his predecessors' innovations and elevated the brand to a new level with great design, ahead-of-its-time marketing and superior technical skills. Already with a major client base among military, aviation and engineering professionals, he decided to expand his clientele even further by crafting elegant yet practical watches for stylish customers. Always keeping an eye on trends, he was already seeing a shift in the aviation industry. No longer was it the exclusive domain of military and governments. The world was on the cusp of a boom in civil and leisure aviation – and Breitling was going to be there.