INTERNATIONAL

WARRANTY

Your Breitling watch or chronograph is guaranteed against any manufacturing defect as set out under these terms and conditions ("Breitling International Warranty"), taking effect as of the date of purchase of the watch ("Warranty Period").
HOW TO KNOW IF MY WATCH HAS A MECHANICAL MANUFACTURE BREITLING MOVEMENT?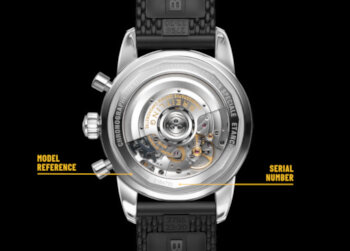 Check the model reference on the case back of your watch.

If the second letter is a B and the 2 following figures are comprised between 01 and 35 (B01 to B35), your watch has a Mechanical Manufacture Breitling Movement.
The Breitling International Warranty will be honored by authorized Breitling partners worldwide providing that it has been activated at the time of purchase by an authorized Breitling salesperson.
When the Breitling International Warranty has been activated, the following information will be available to you, by either scanning the QR code on your warranty card using your smartphone and/or by accessing this information at any Official Breitling Retailer or Breitling Boutique:
Model name
Model reference
Serial number
Warranty activation date
International Warranty duration.
The Warranty remains valid during the Warranty Period only if any required servicing or repair work on your Breitling watch or chronograph has been carried out by an authorized Breitling service center.
The Breitling International Warranty does not cover (hereinafter referred to as "Exceptions"):
Theft, loss, acts of God, natural disasters and accidents (blows, shocks or crushing, etc.)
Damage resulting from mistreatment or improper use
Damage resulting from any tampering with the watch by any party whatsoever other than an authorized Breitling Service Center
Straps other than metal bracelets
Wear and tear from normal use and ageing of the watch and/or the metal bracelet and buckle or clasp;
Any routine services as per the recommended service plan of your Breitling watch
Applications for the repair of a watch of which the warranty has not been activated.
The Breitling International Manufacture Movement Warranty does not cover:
Water resistance problems and their consequences if the water resistance tests have not been performed every two years
Furthermore, same Exceptions as for the Breitling International Warranty apply.
NOTE: The Breitling International Warranty does not in any way affect the consumers' rights legally recognized by the law applicable in the product's country of purchase.
Service

WARRANTY

All interventions carried out by a certified Breitling service center [link to the list of service centers] as well as Parts, which are exchanged, are covered by mandatory legal warranty, as applicable per national law in the country where the service is performed ("Repair Warranty").

The works performed within the Repair Warranty and duration of warranty for each, are displayed on the invoice and/or delivery note.

For the Repair Warranty, as far as not in contradiction with applicable mandatory legal warranty, same Exceptions as for Breitling International Warranty apply.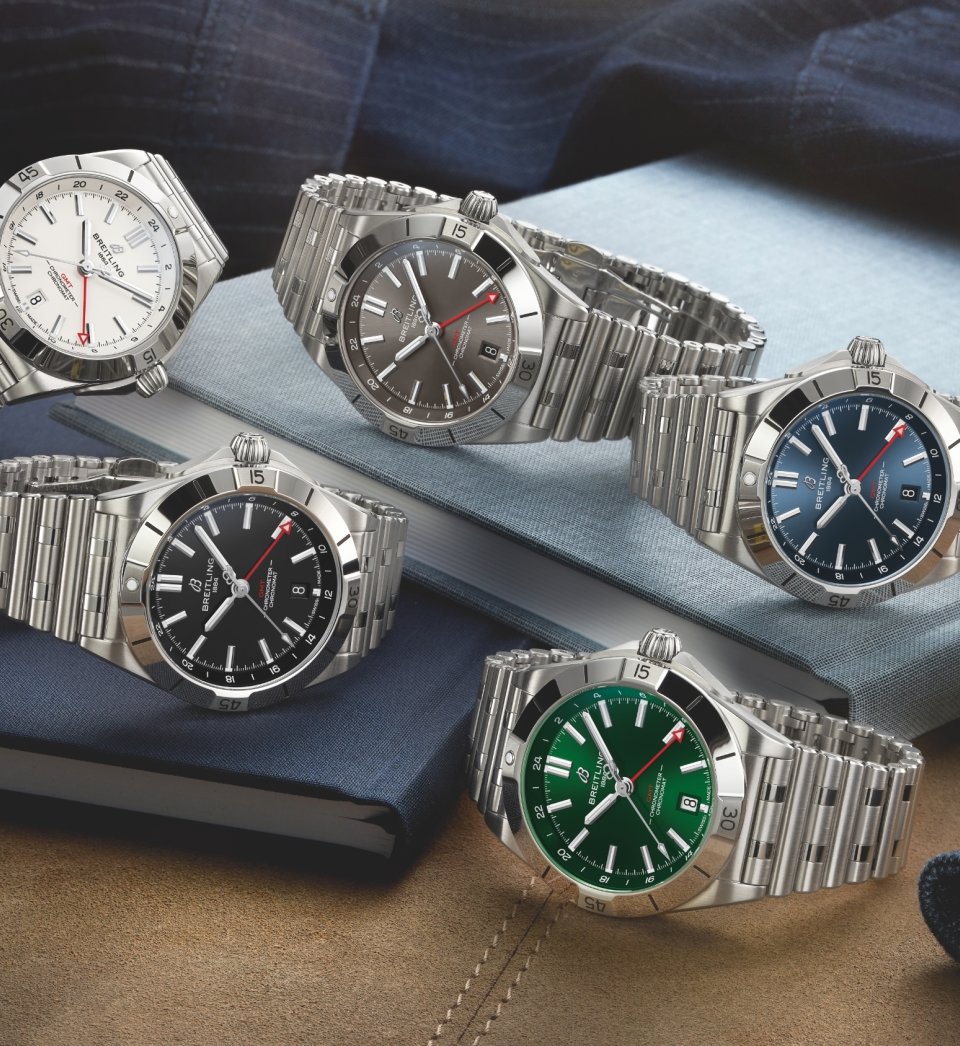 Get to know the full range of Breitling timepieces, from heritage collections to the latest novelties.