A NEW MISSION ACCOMPLISHED: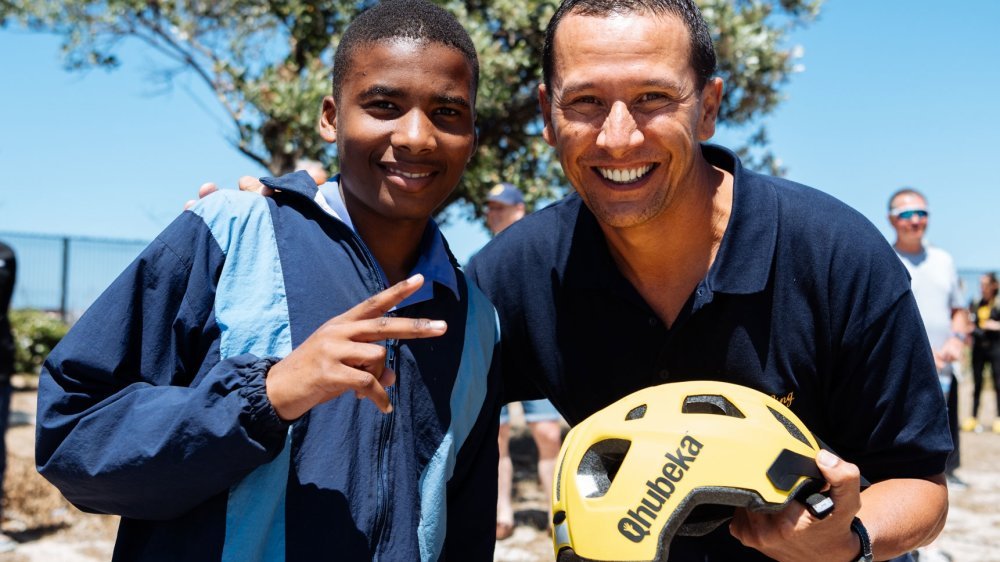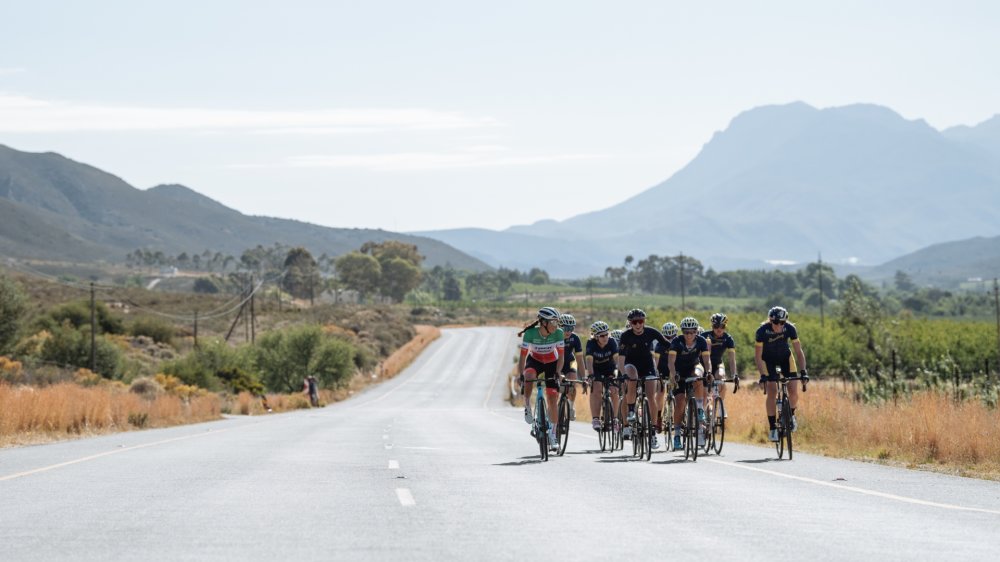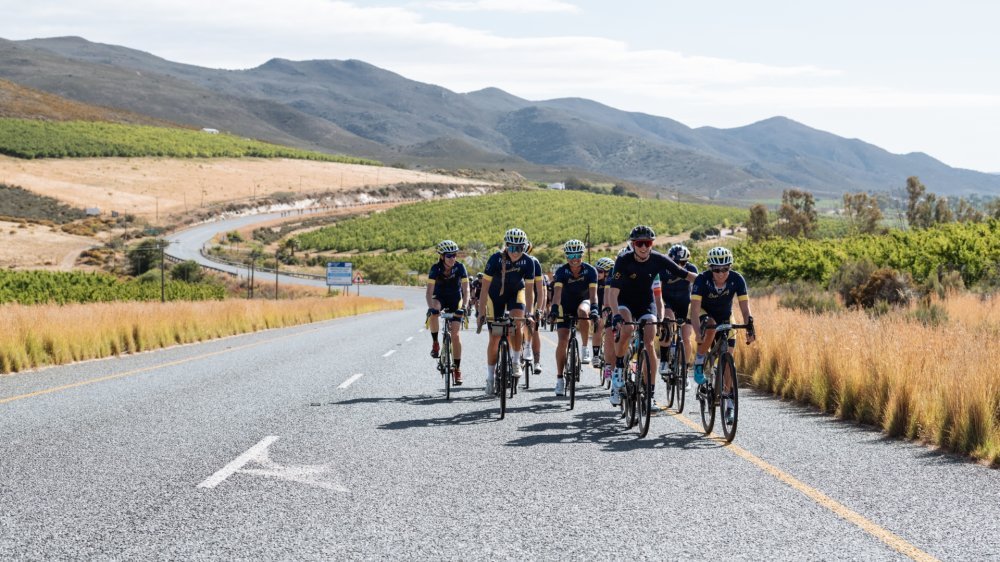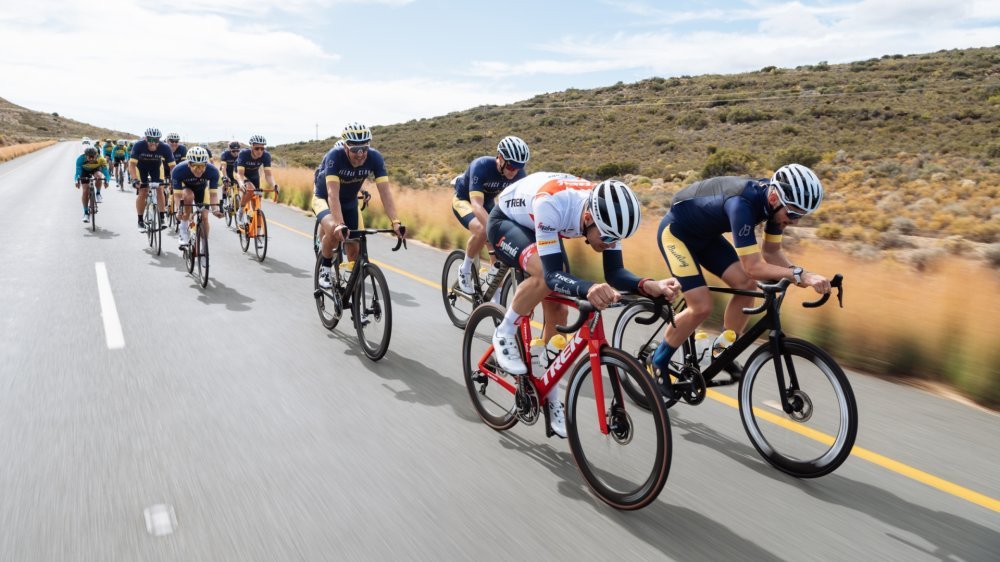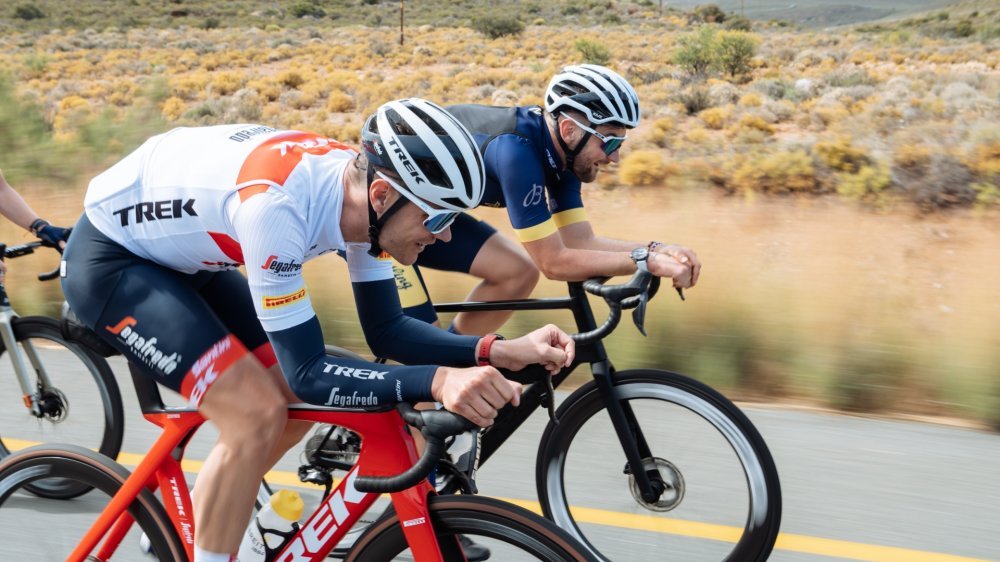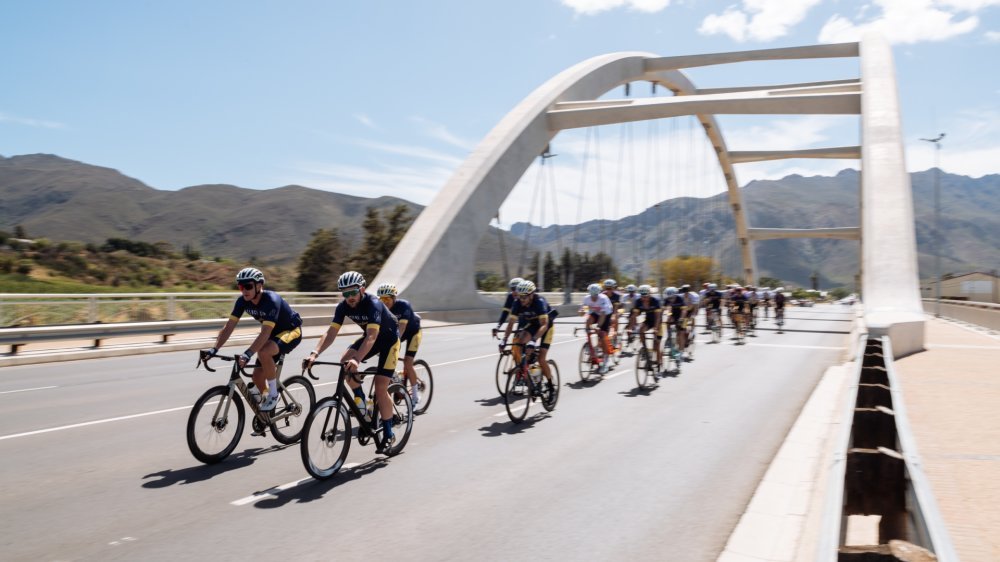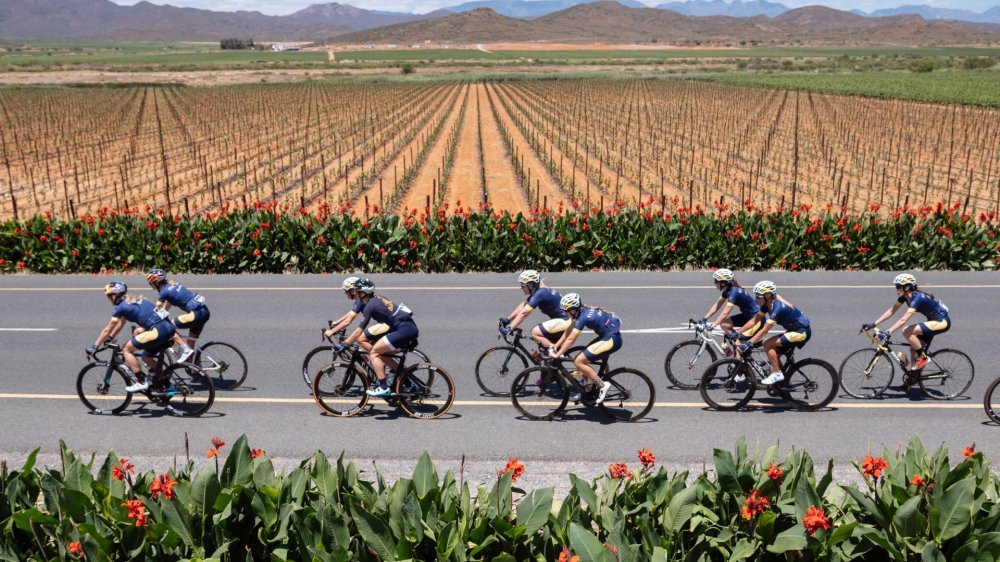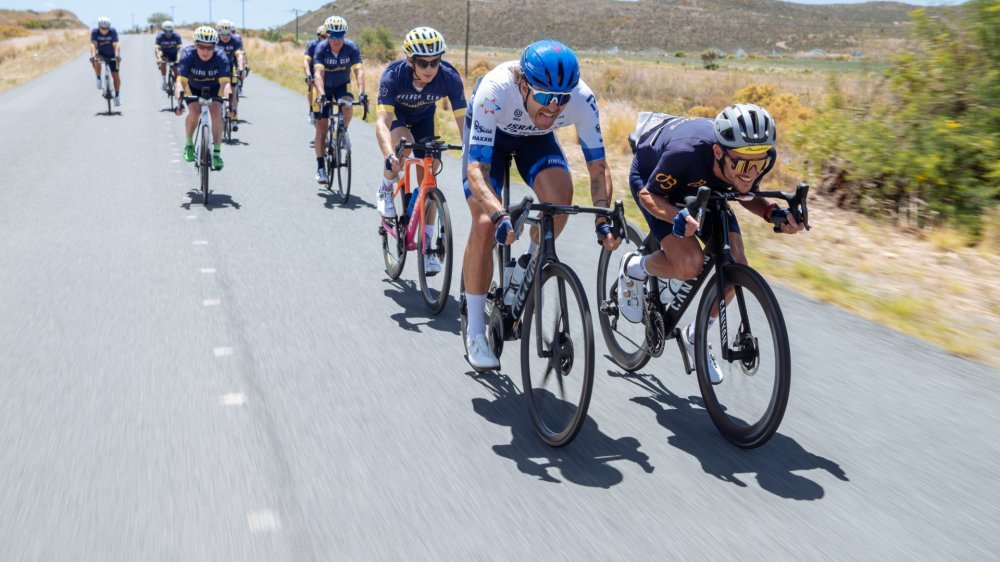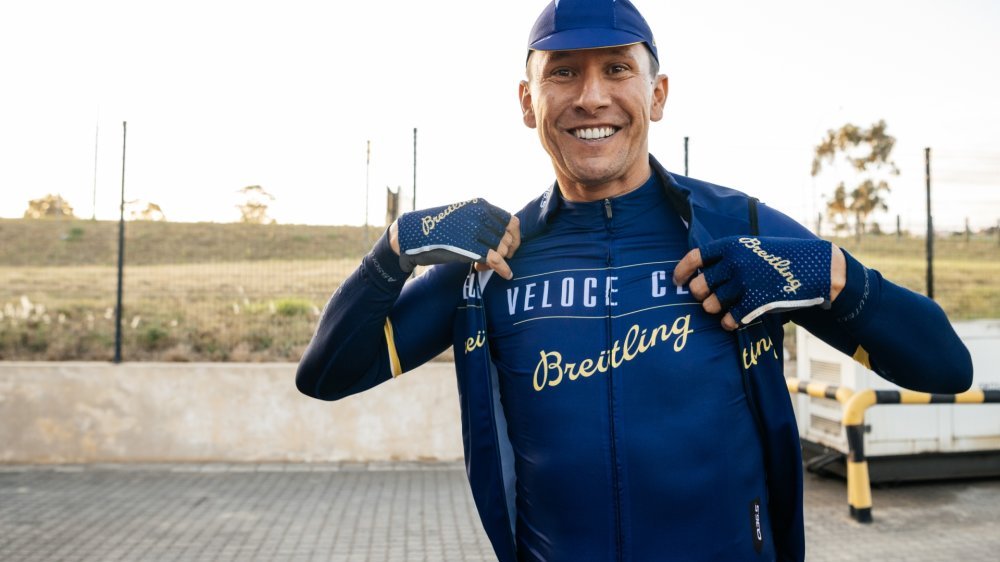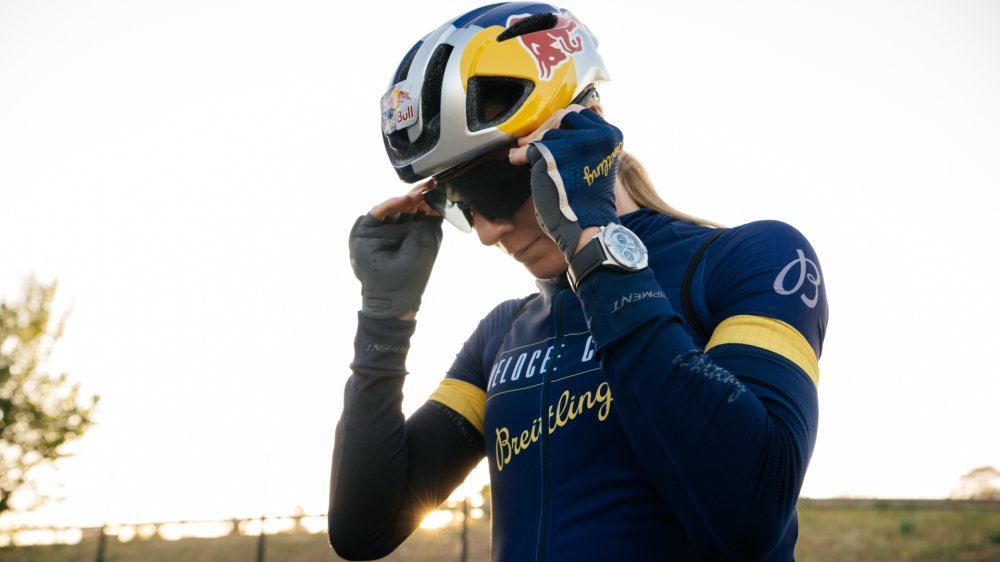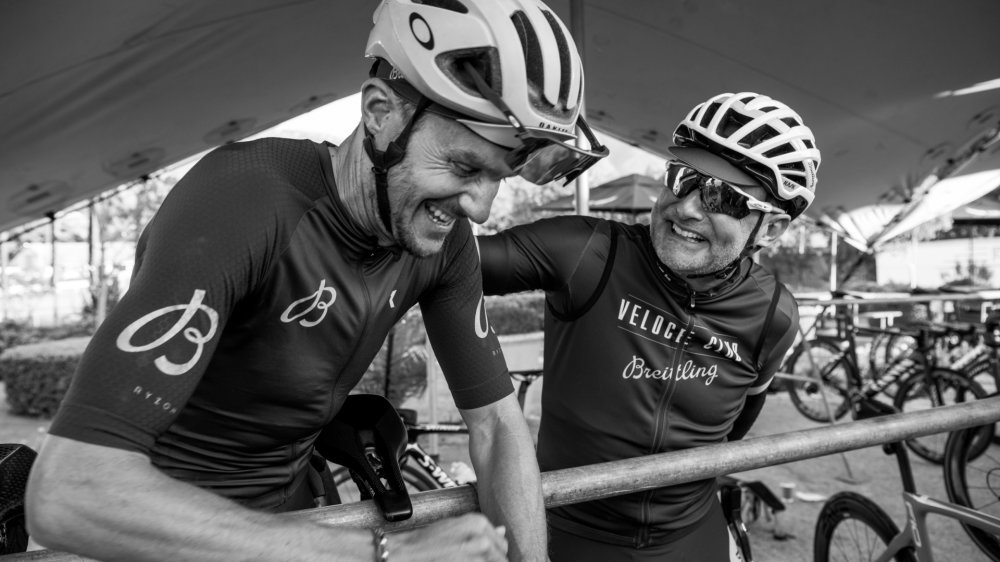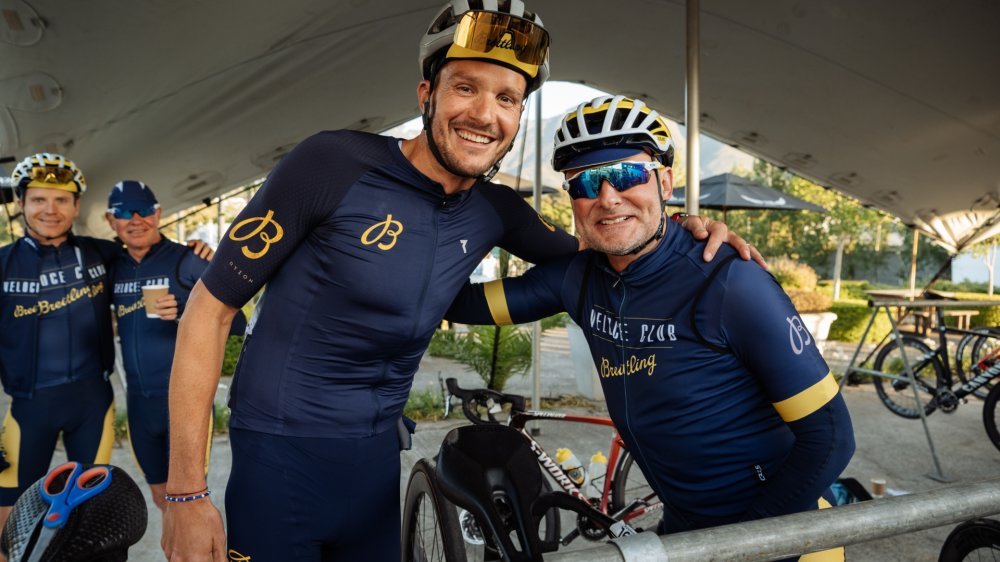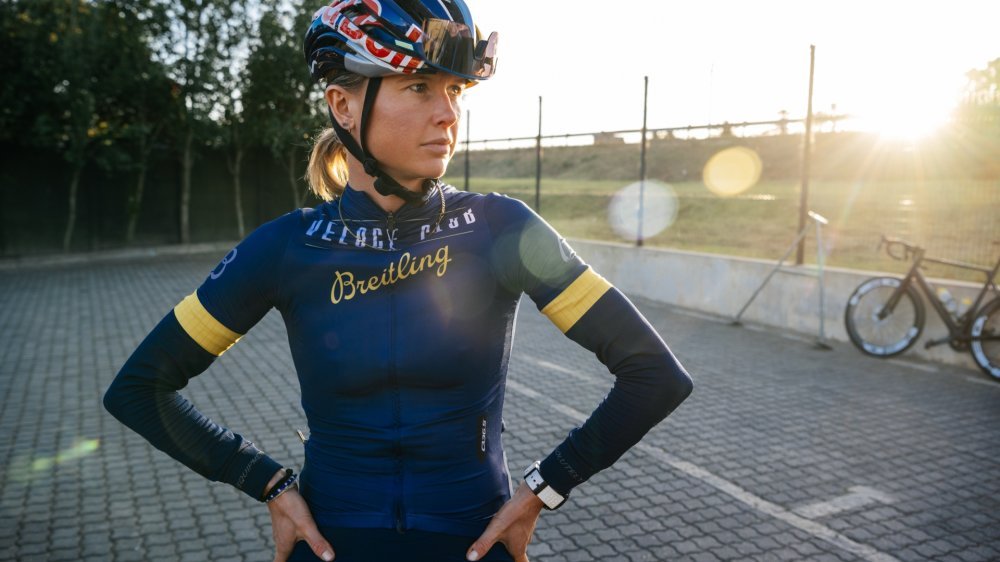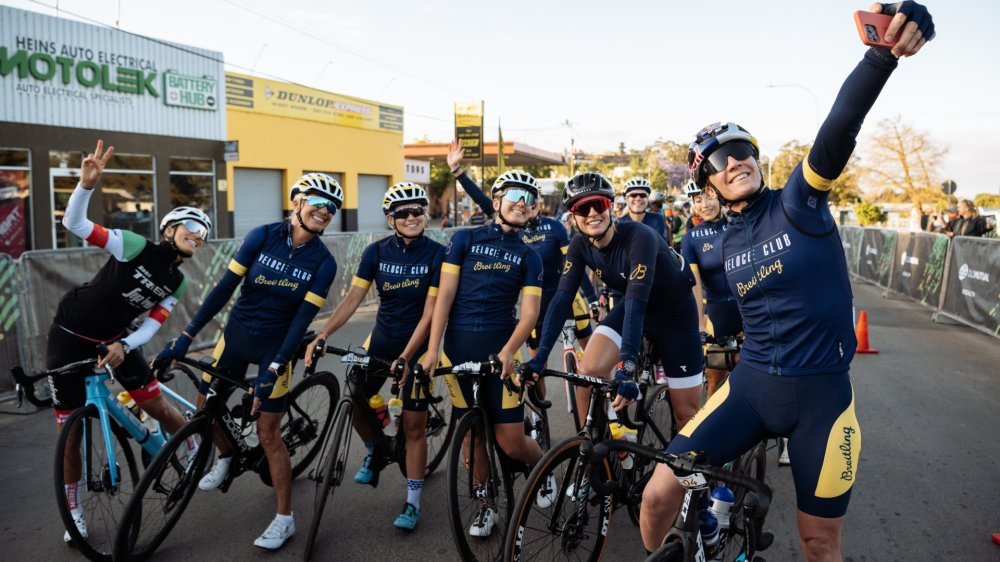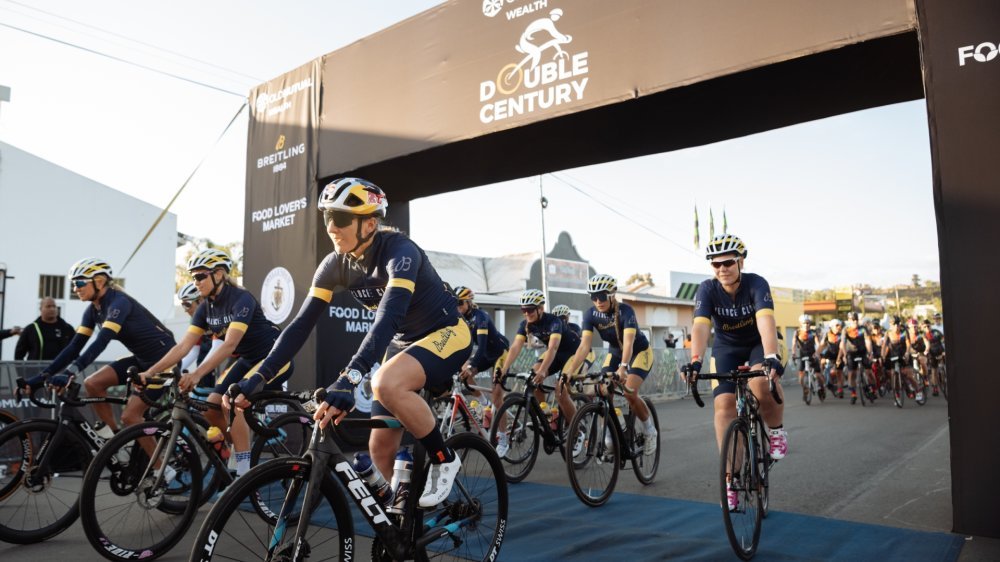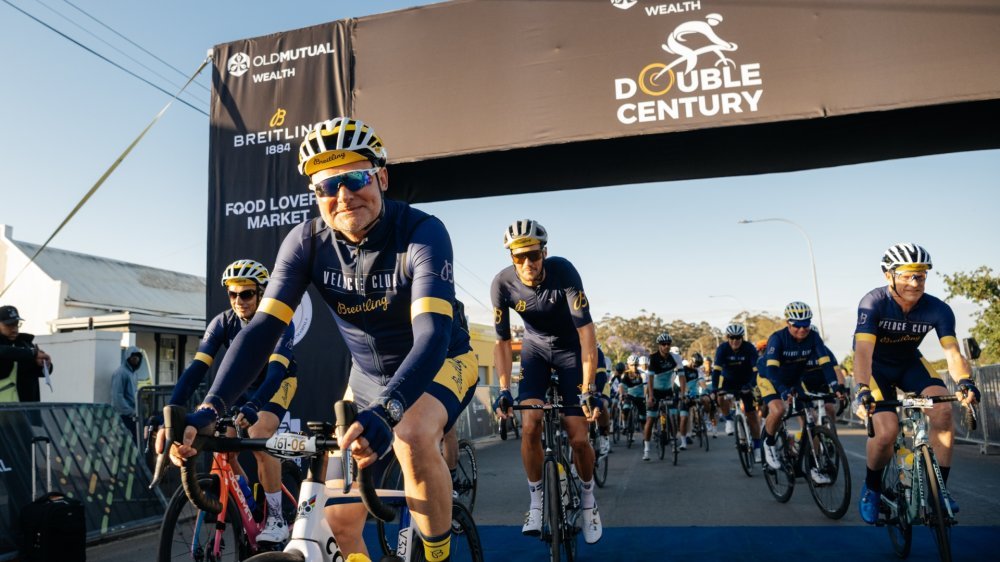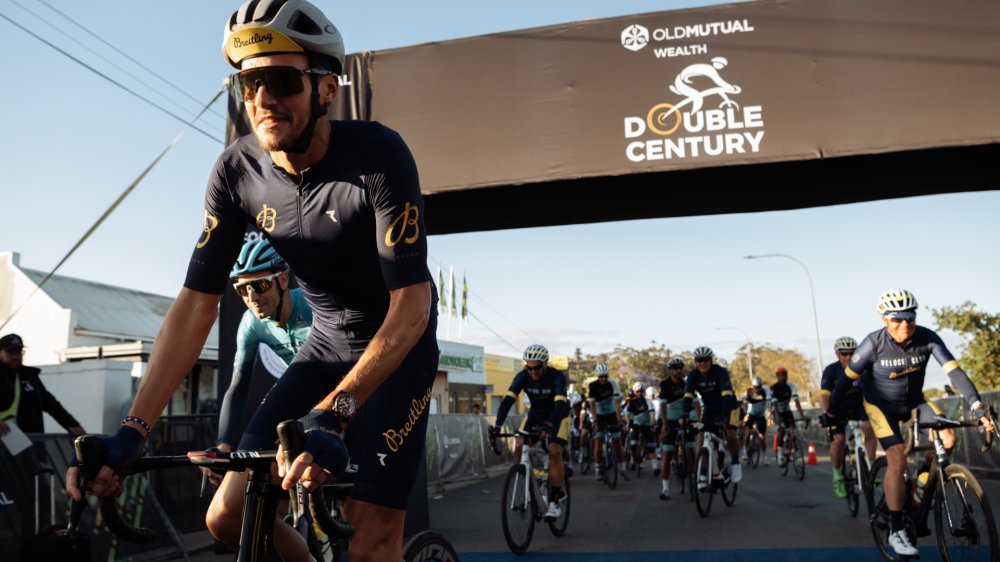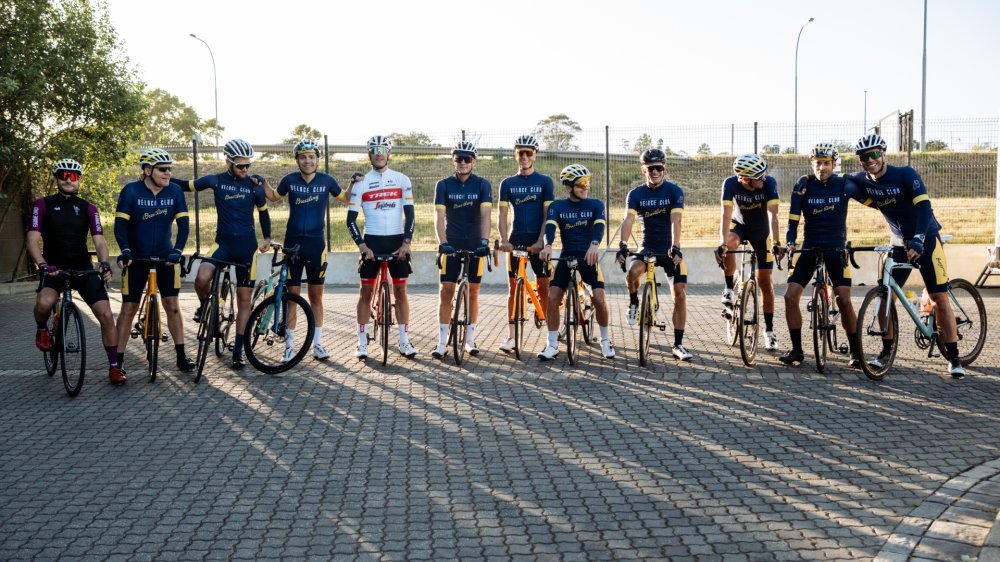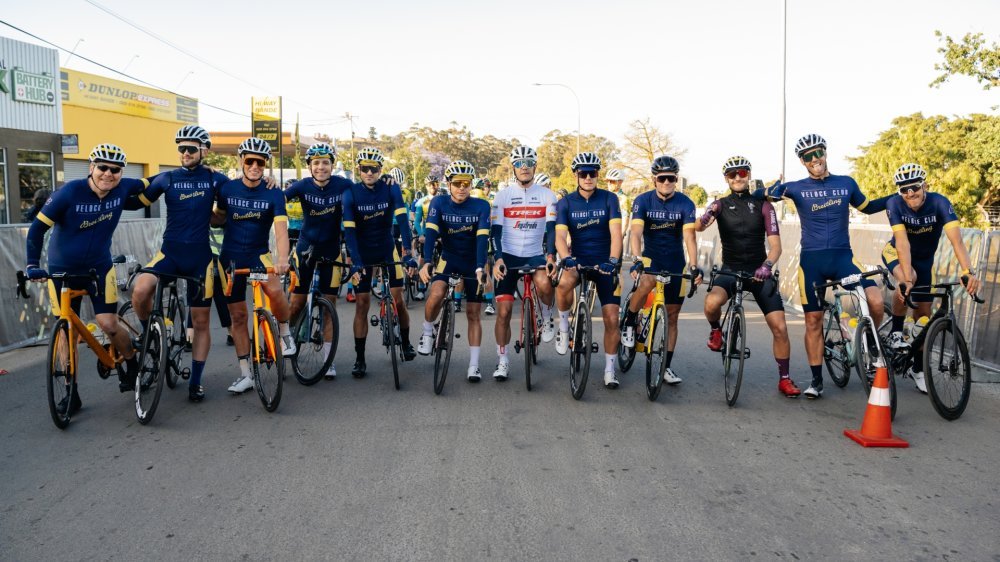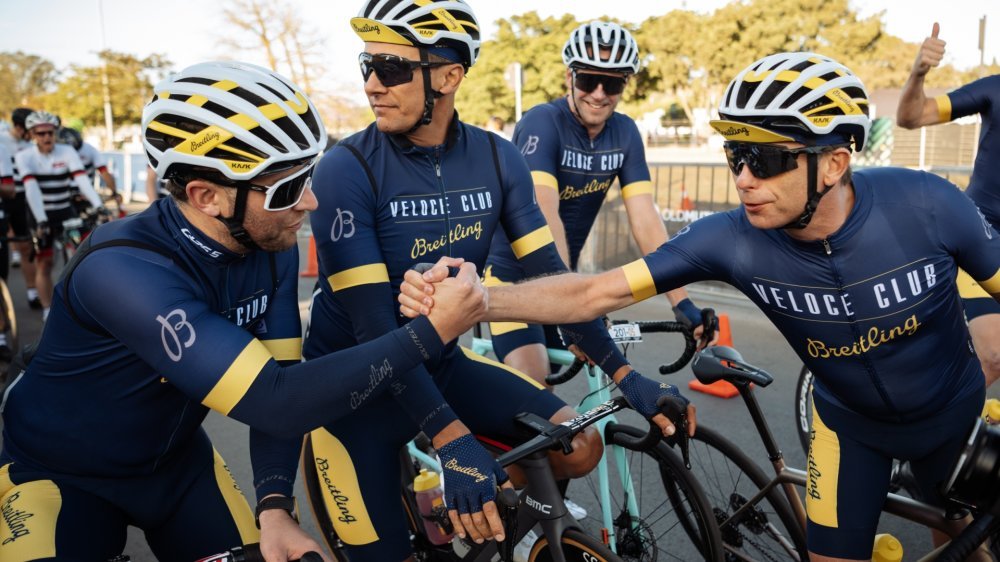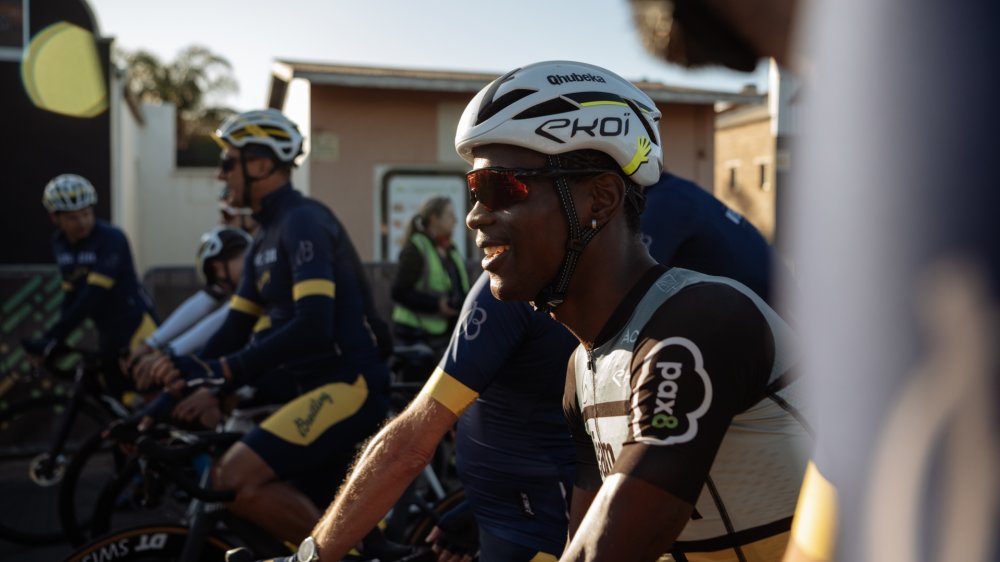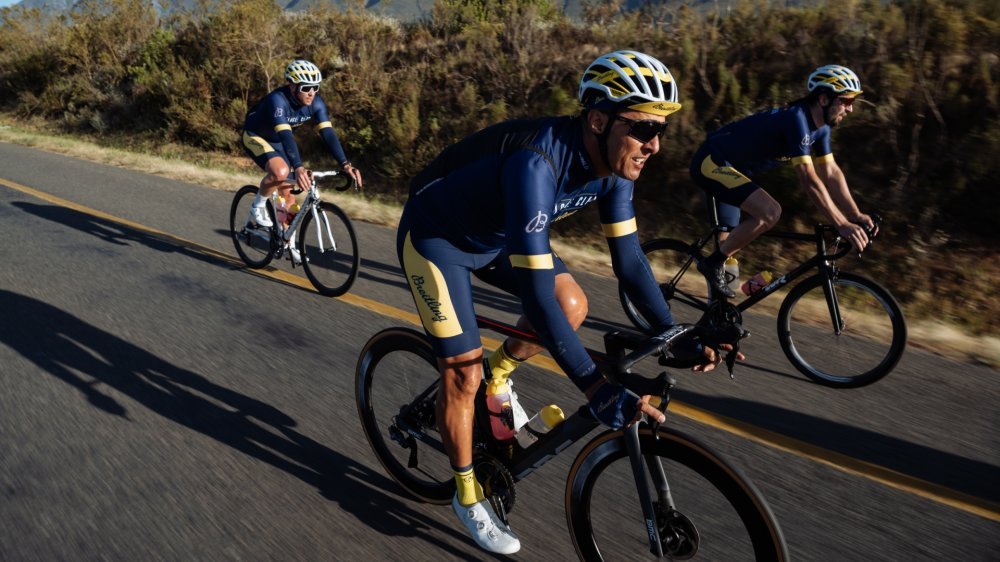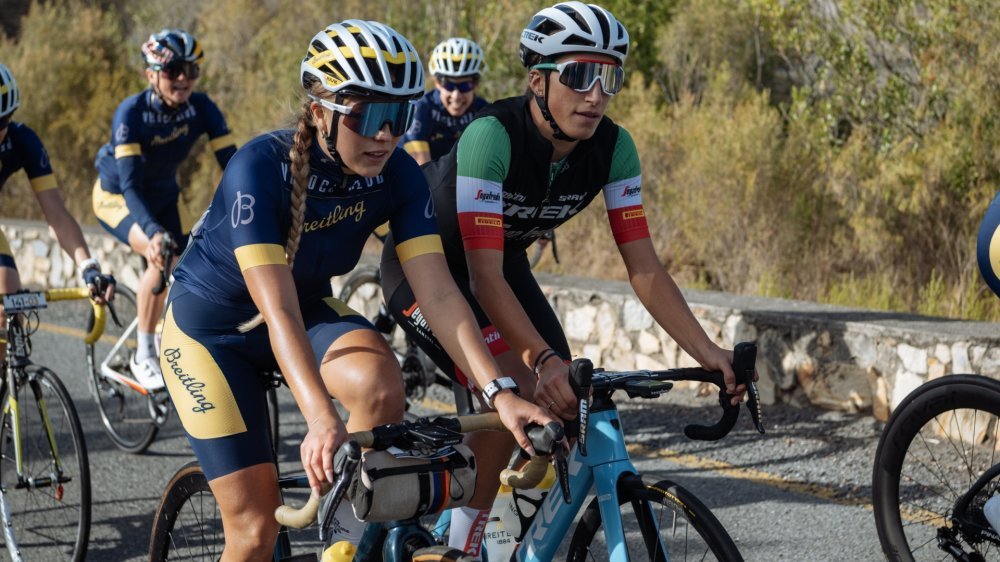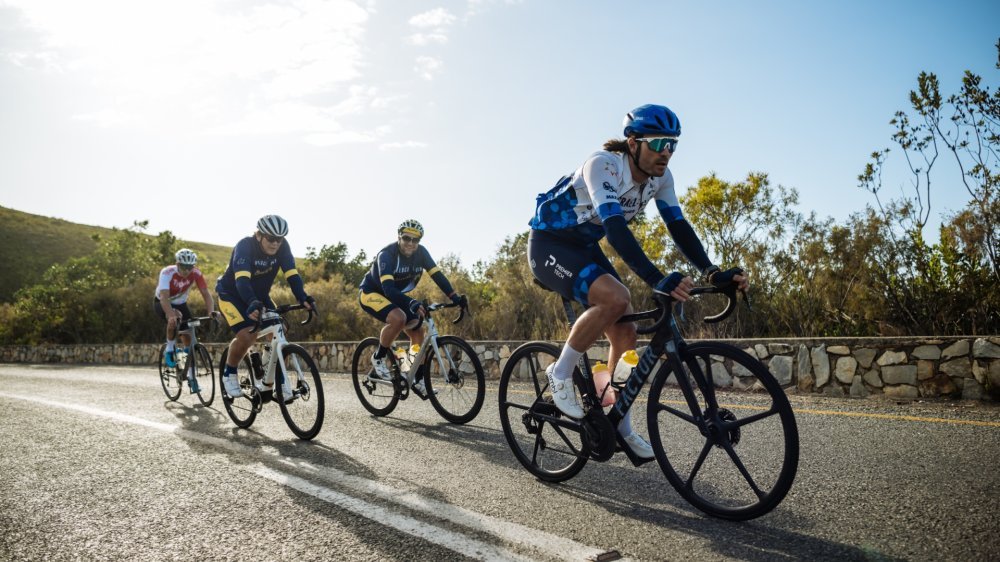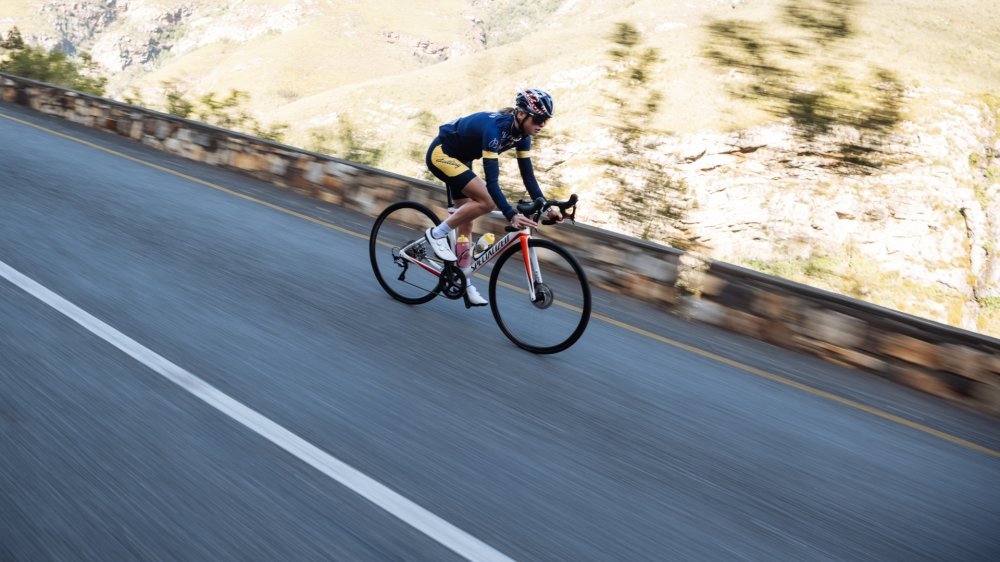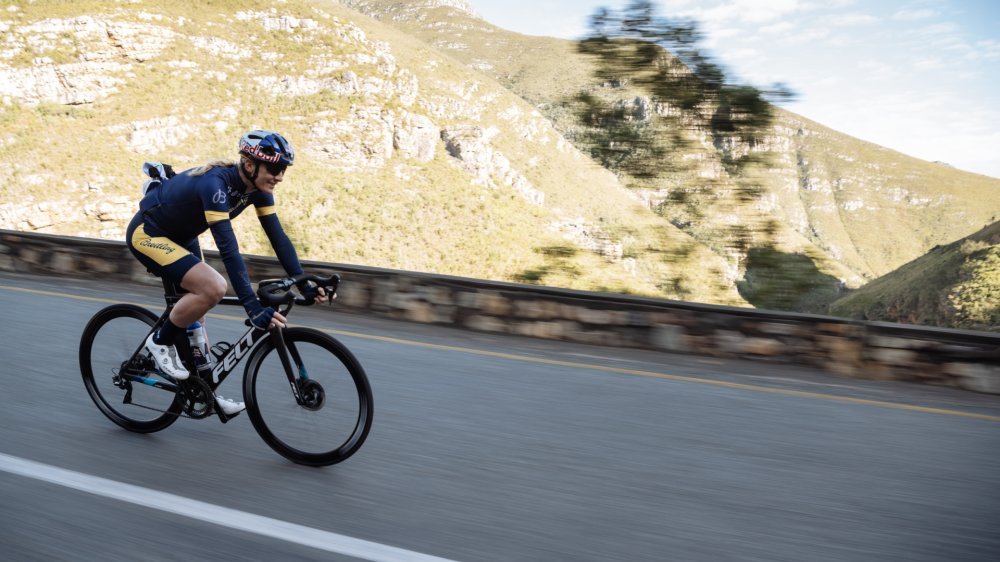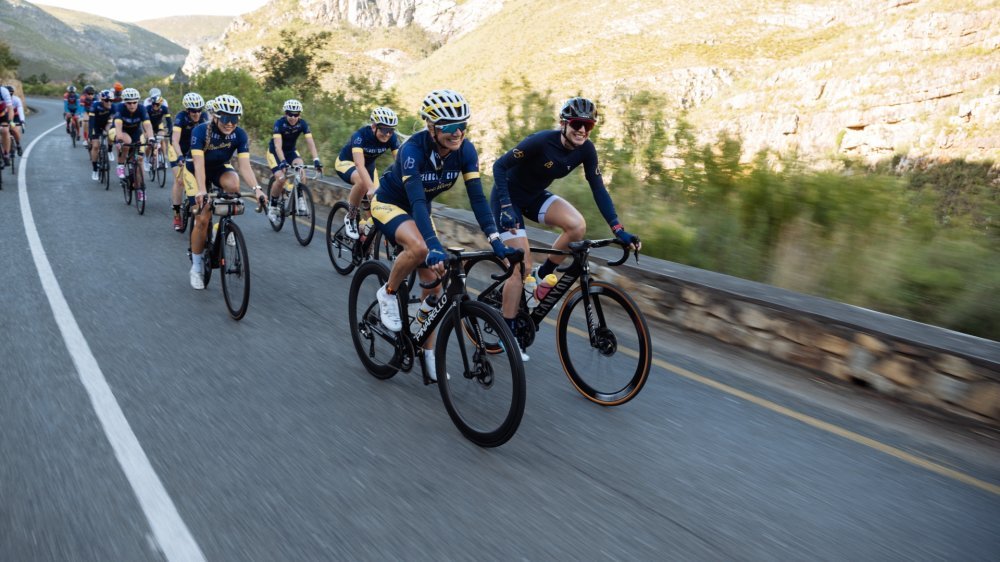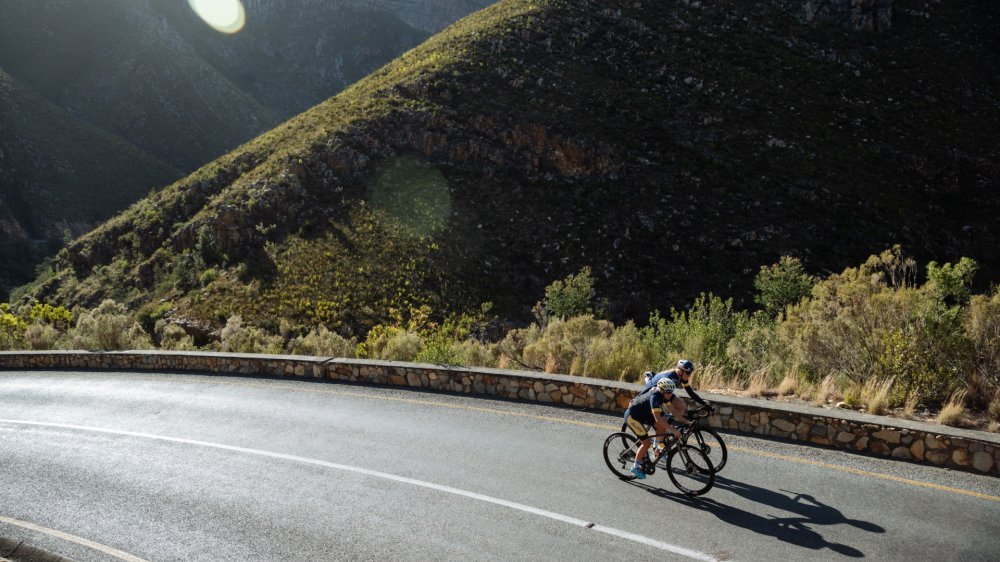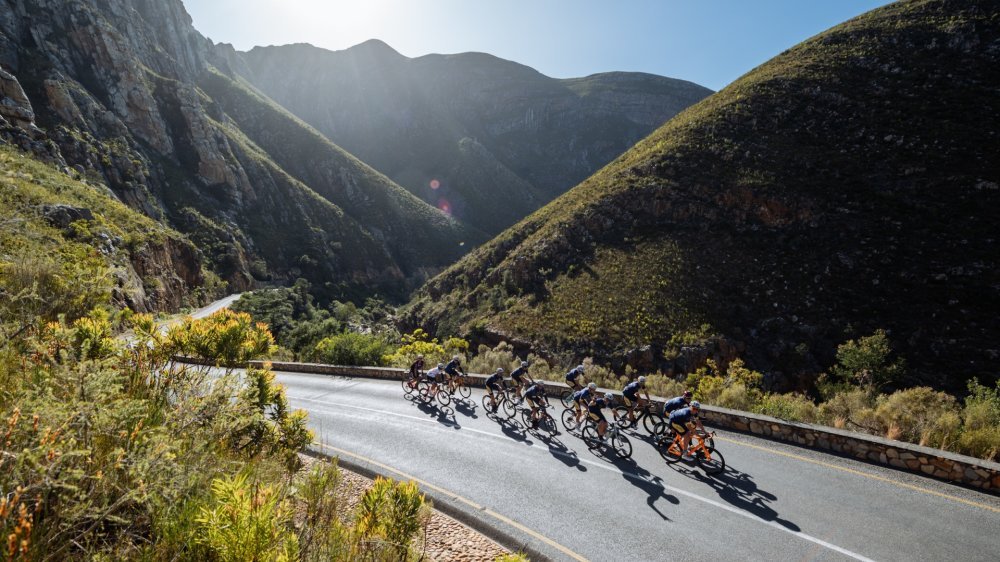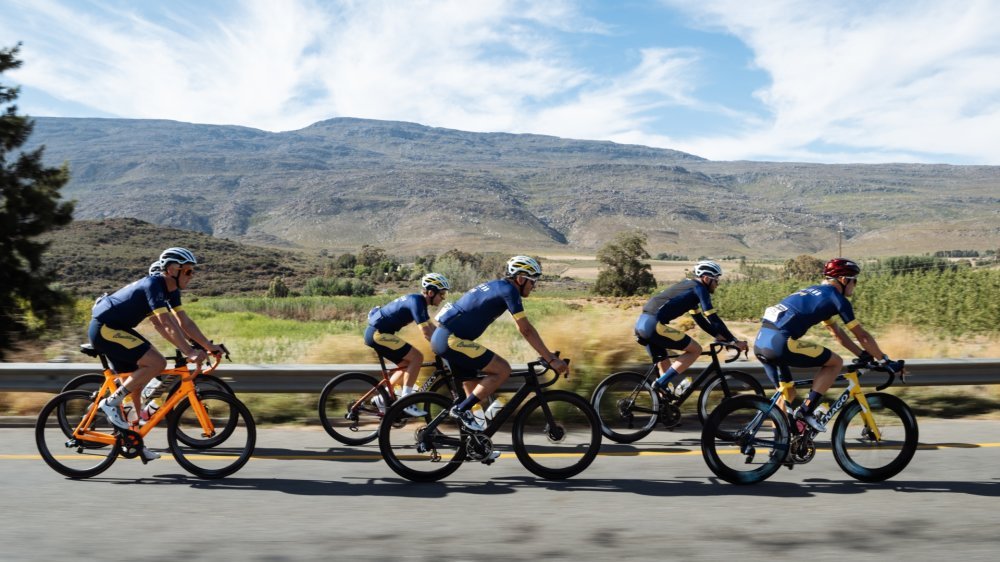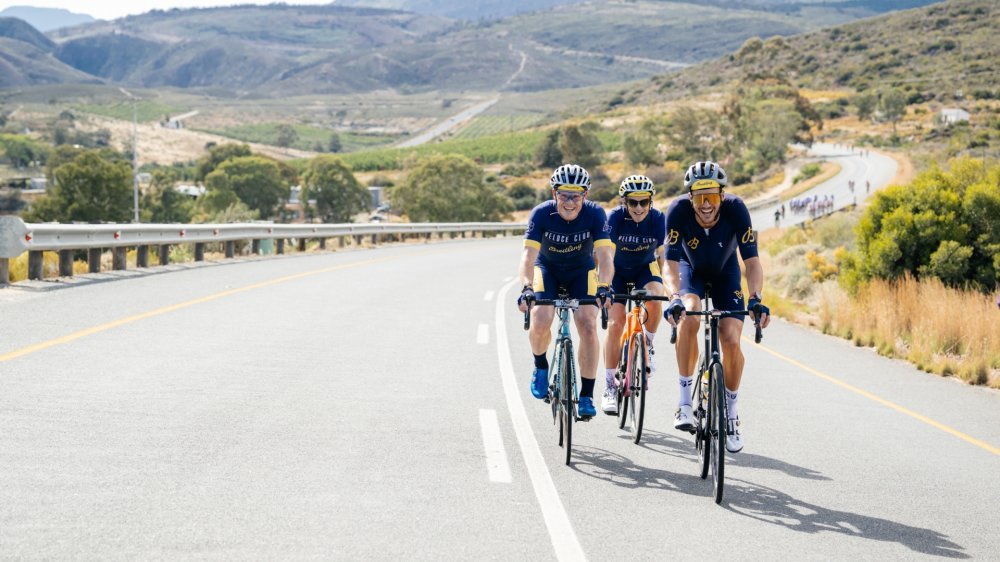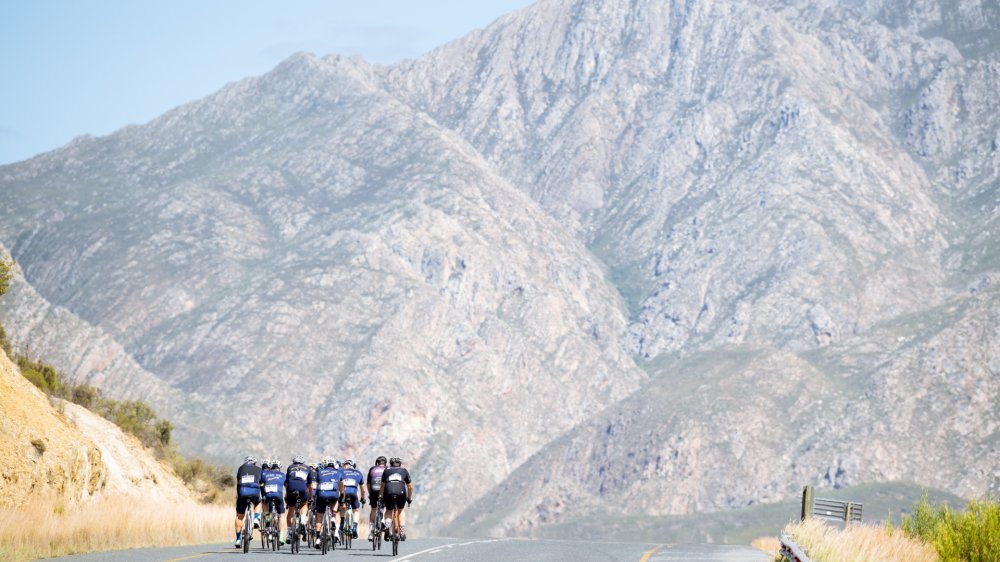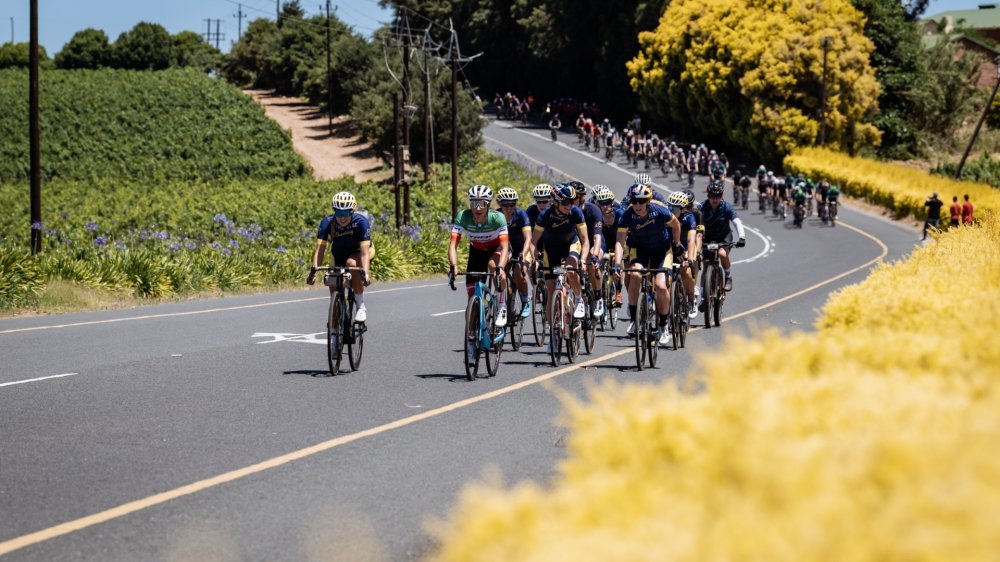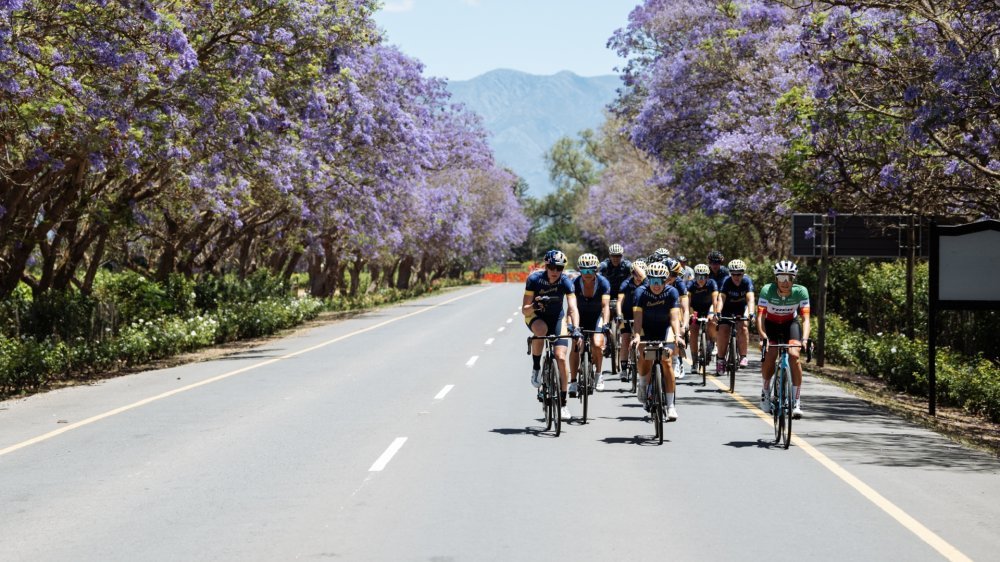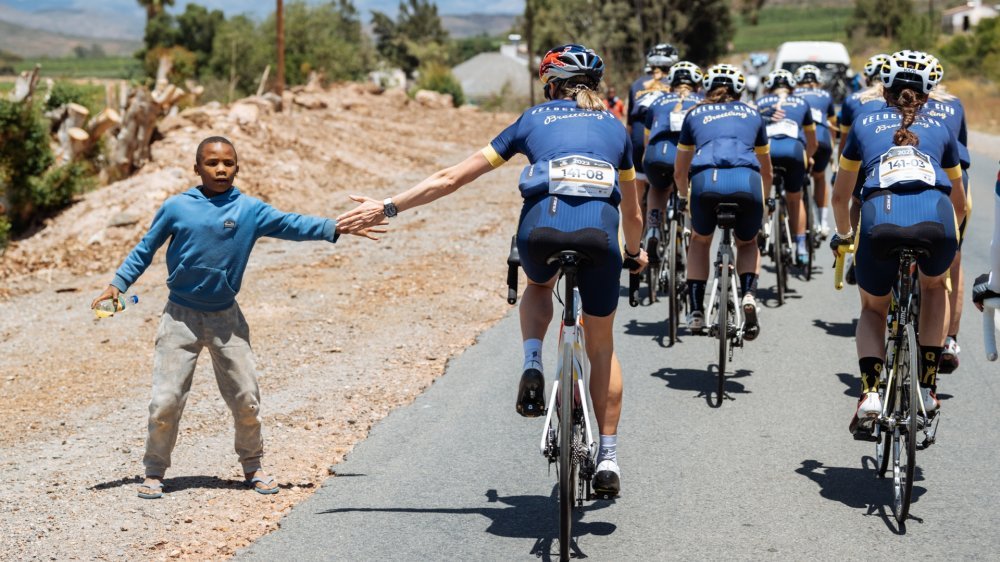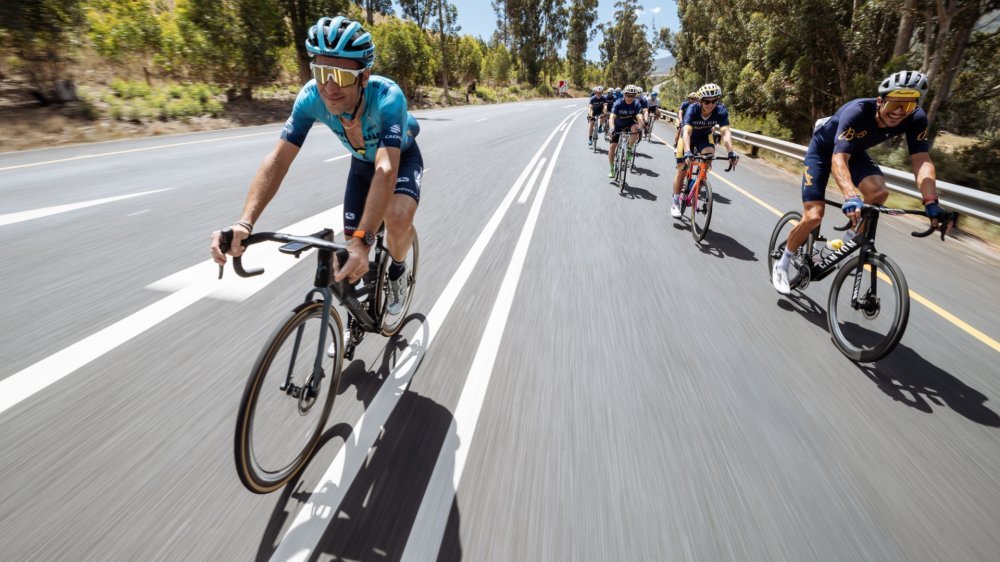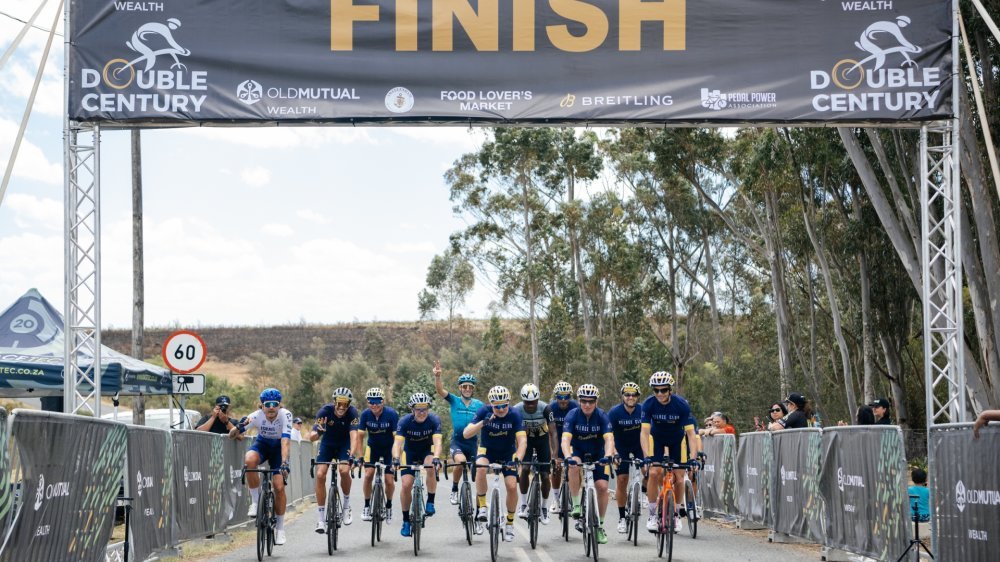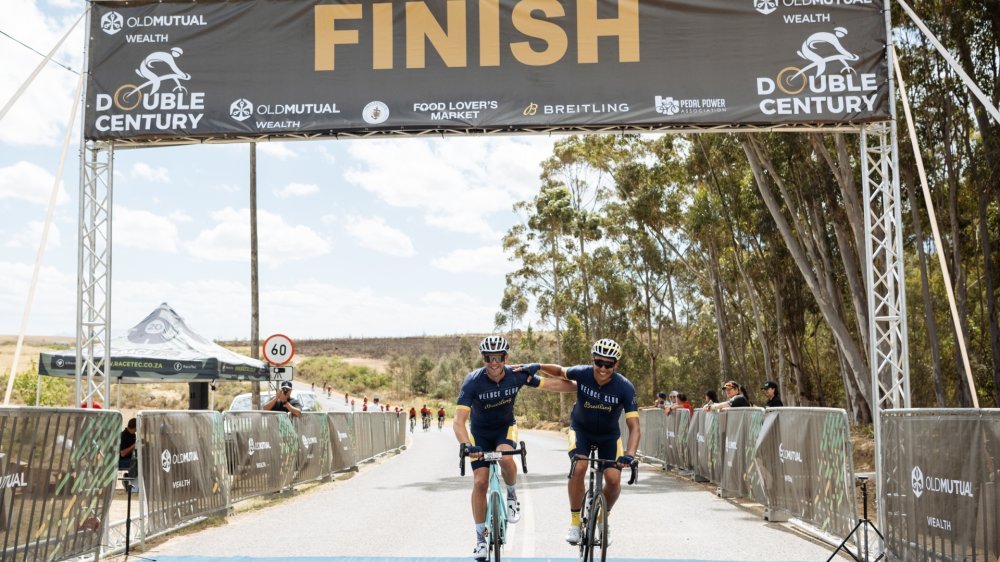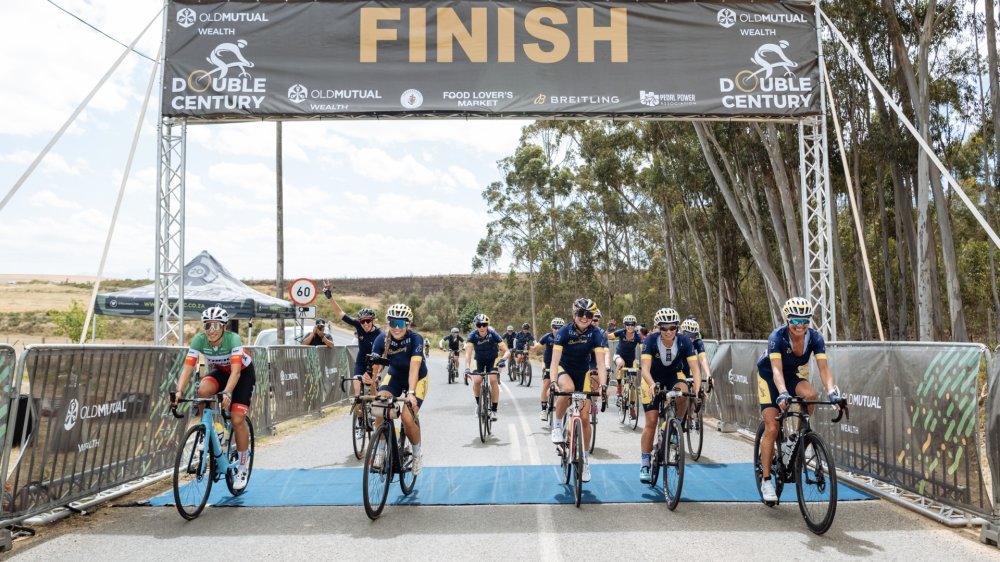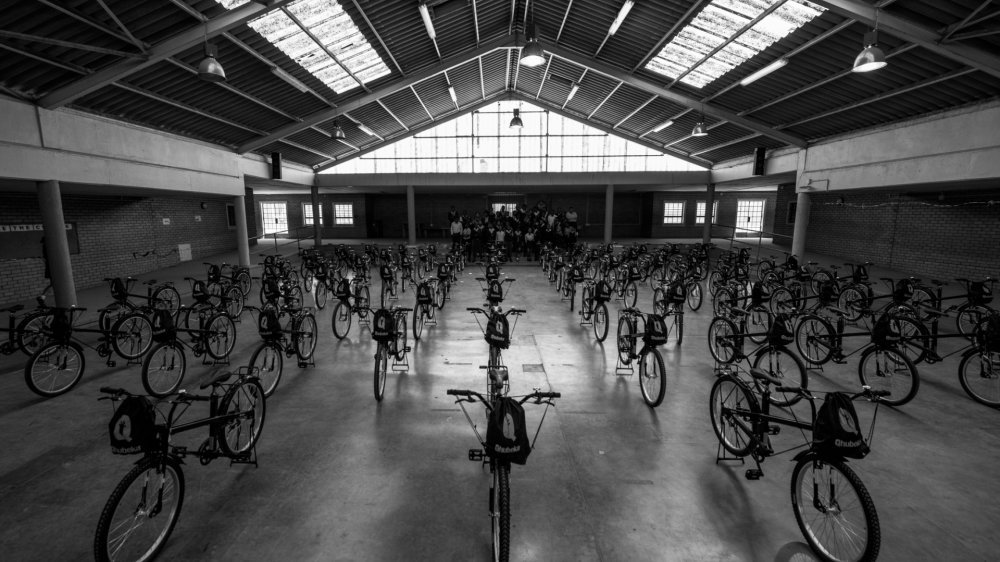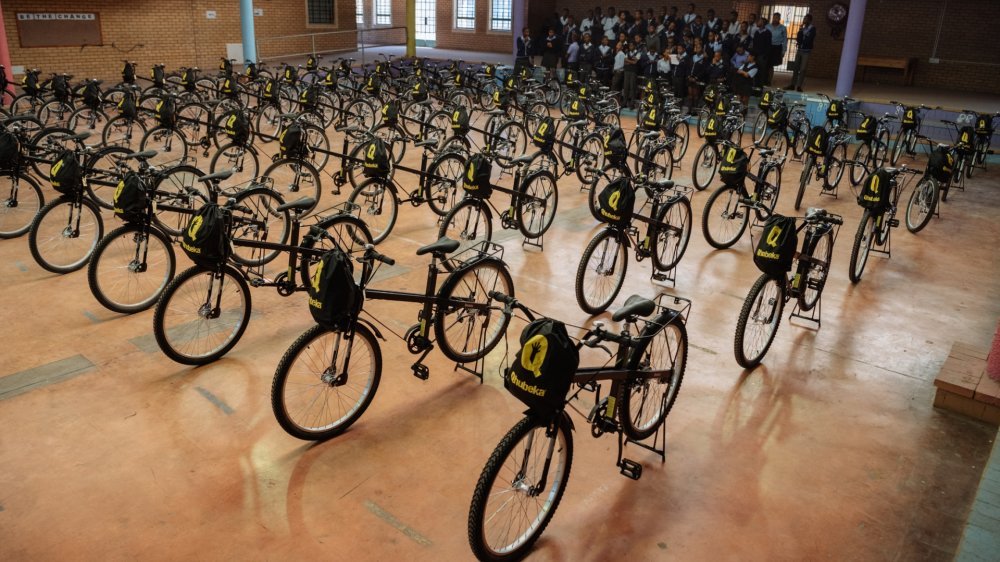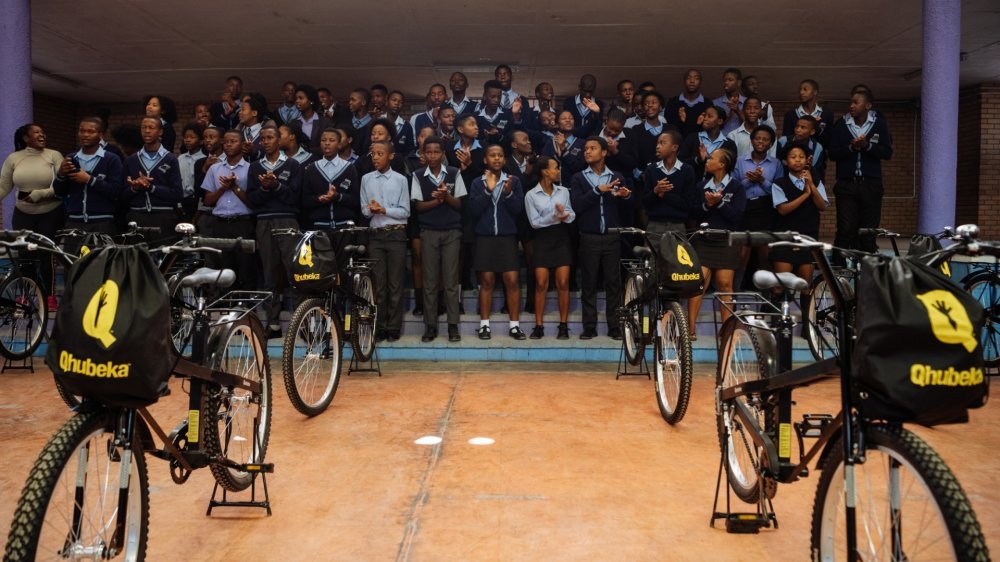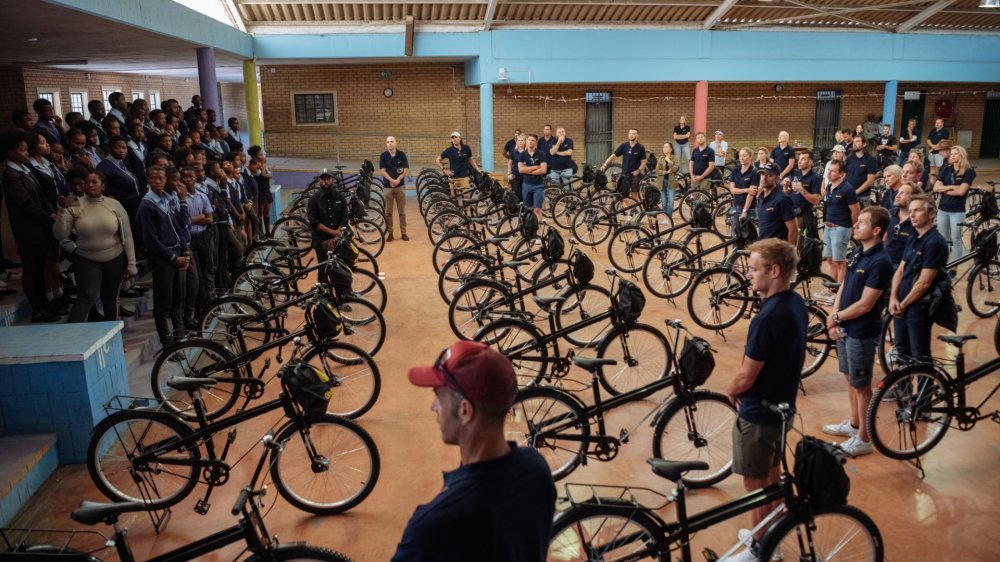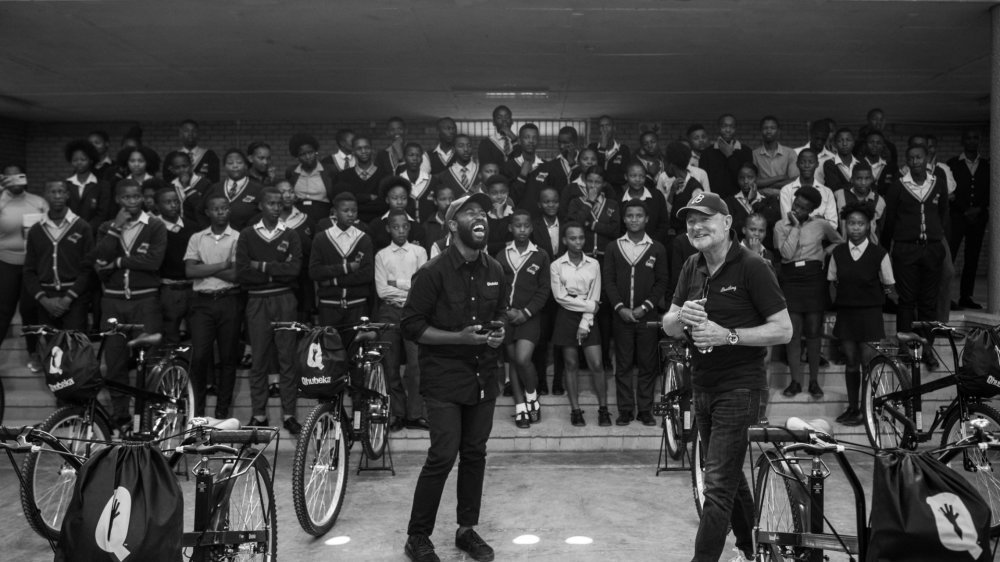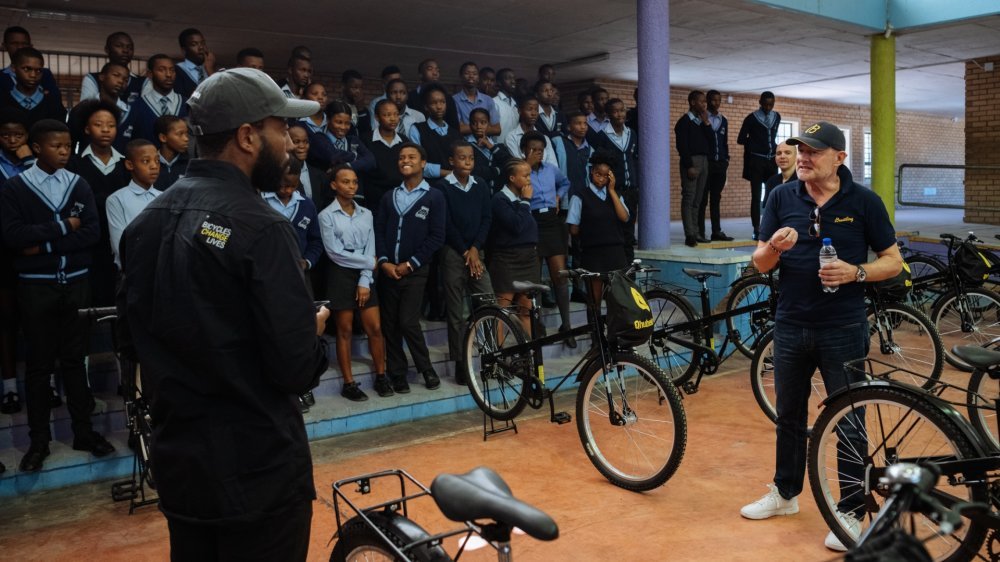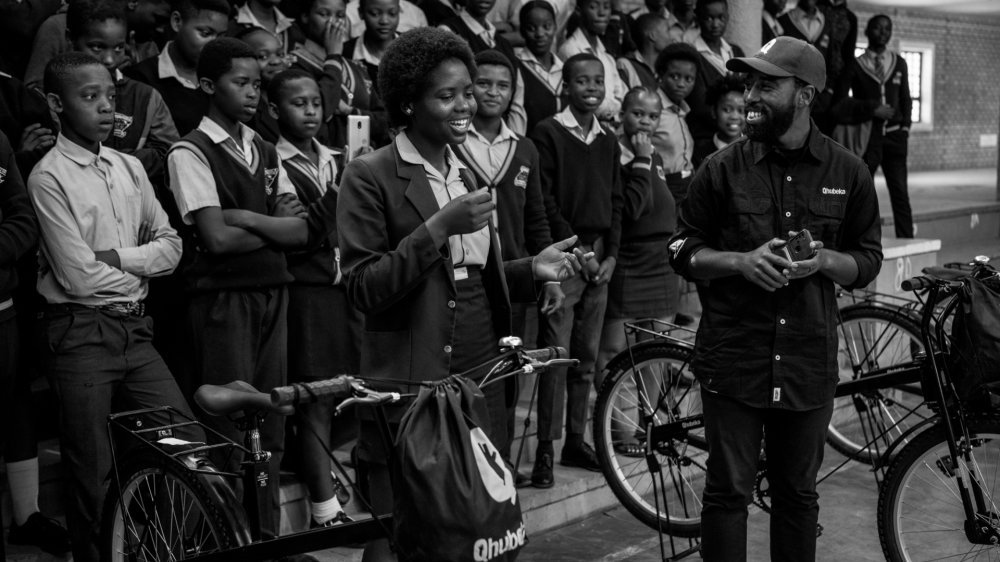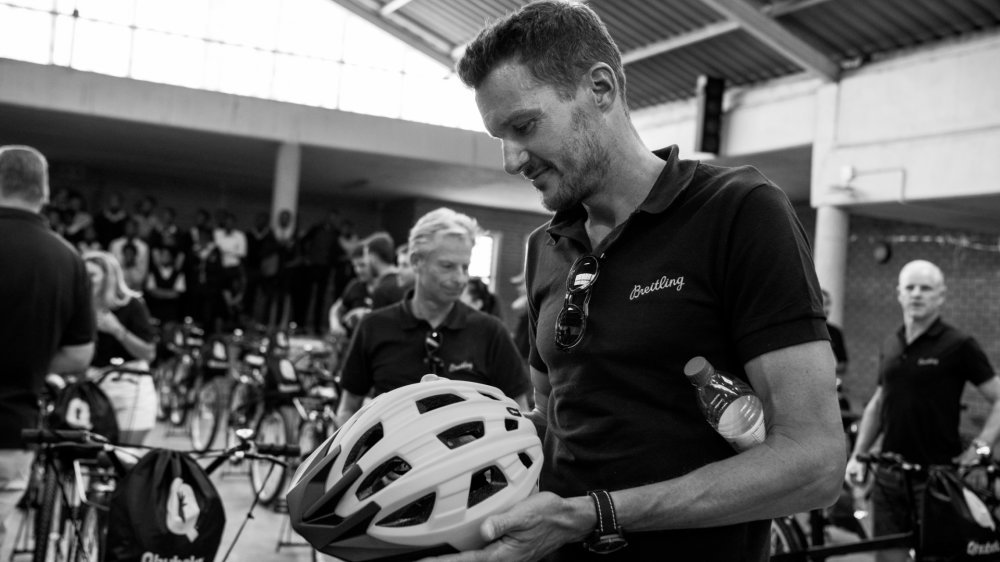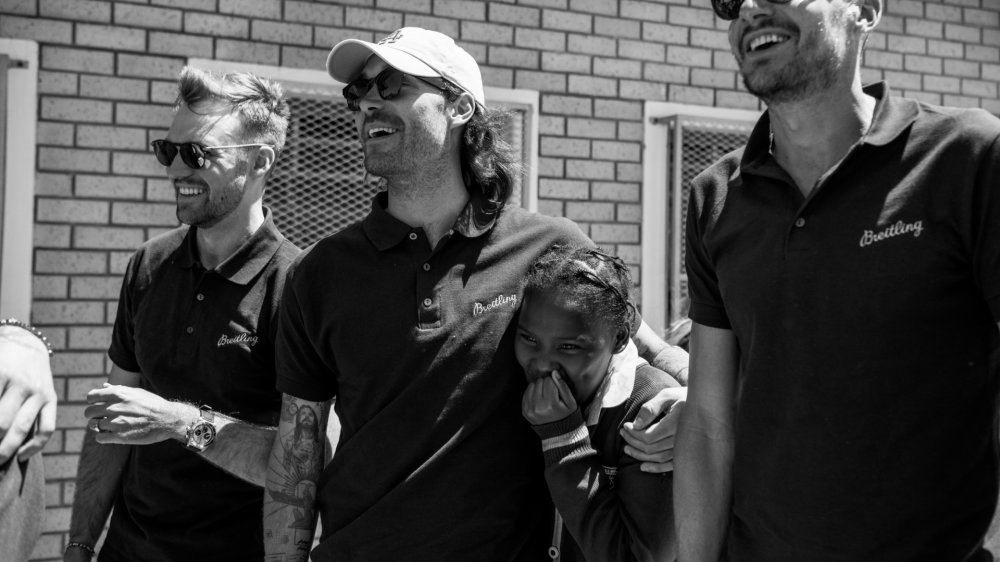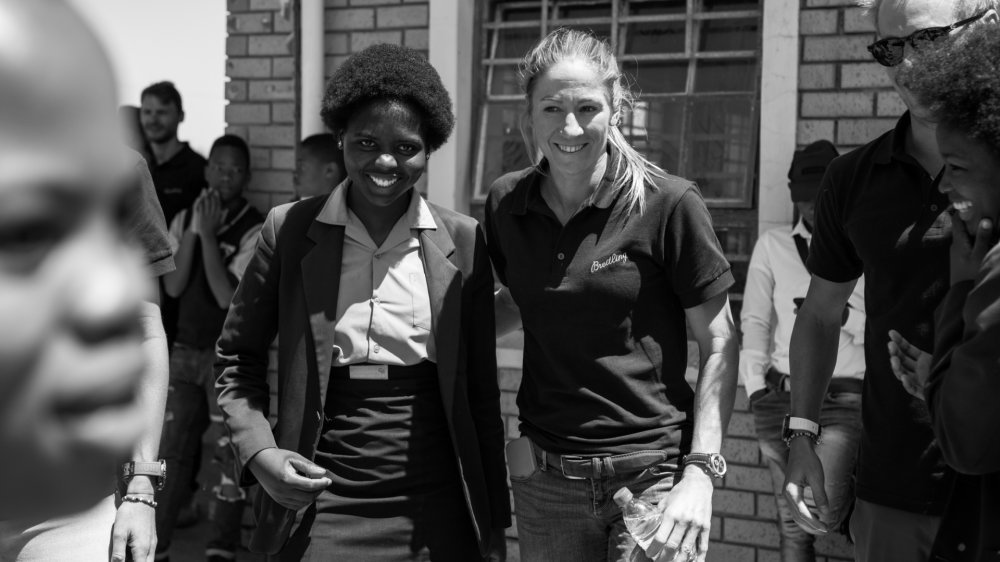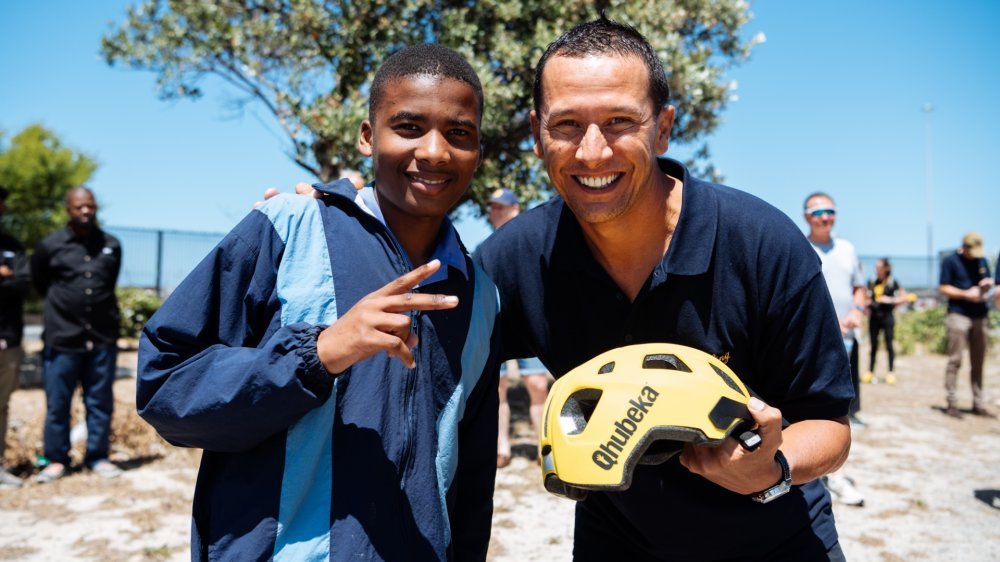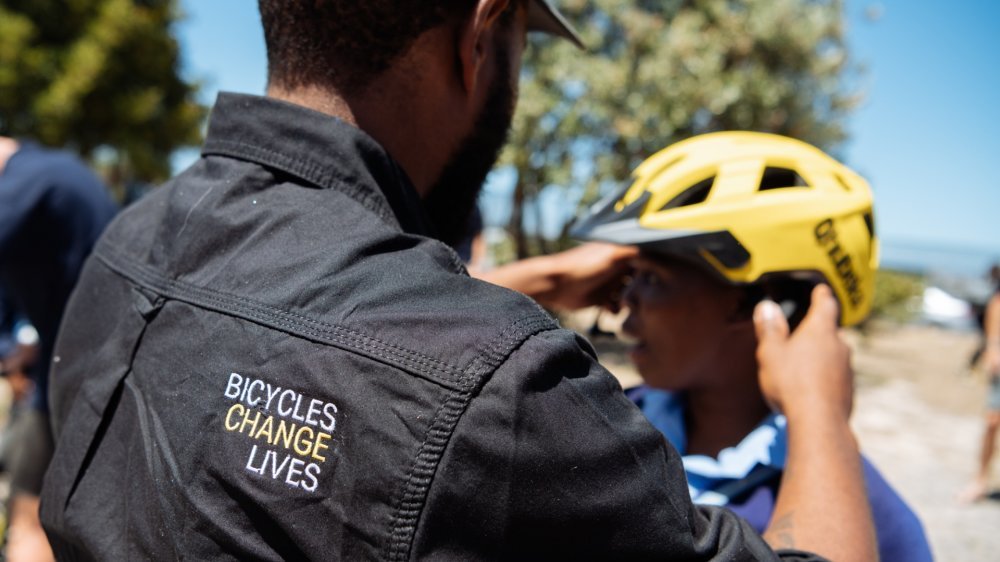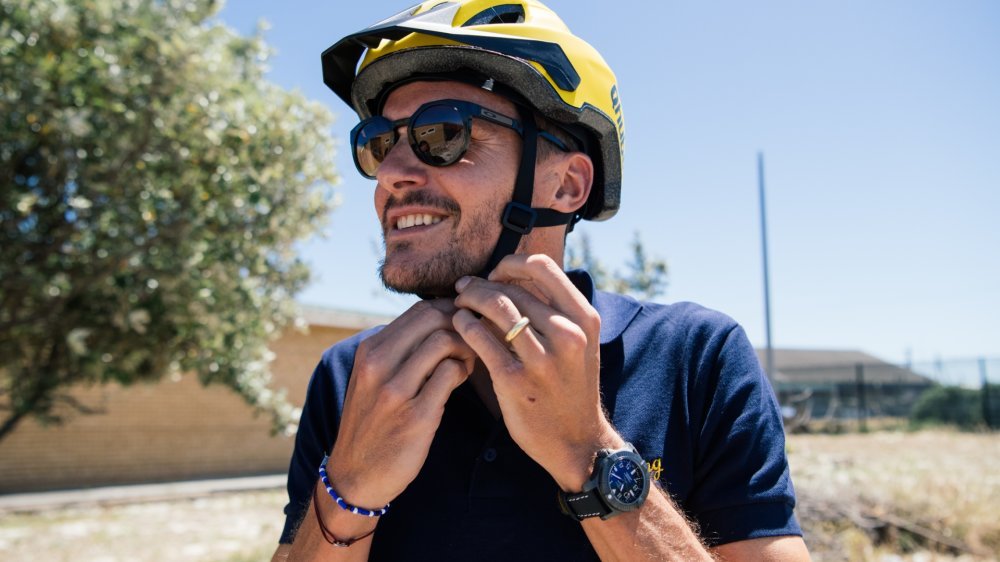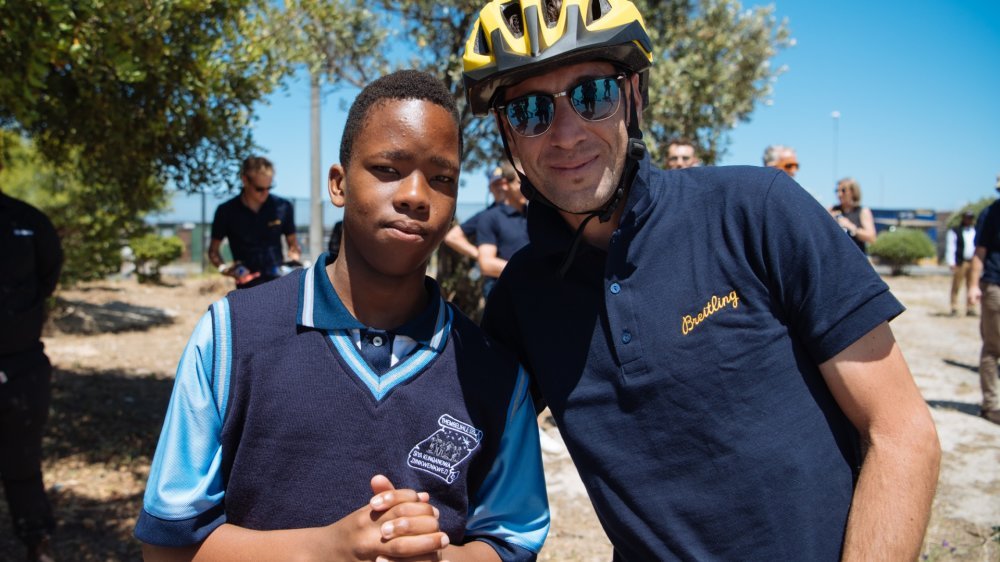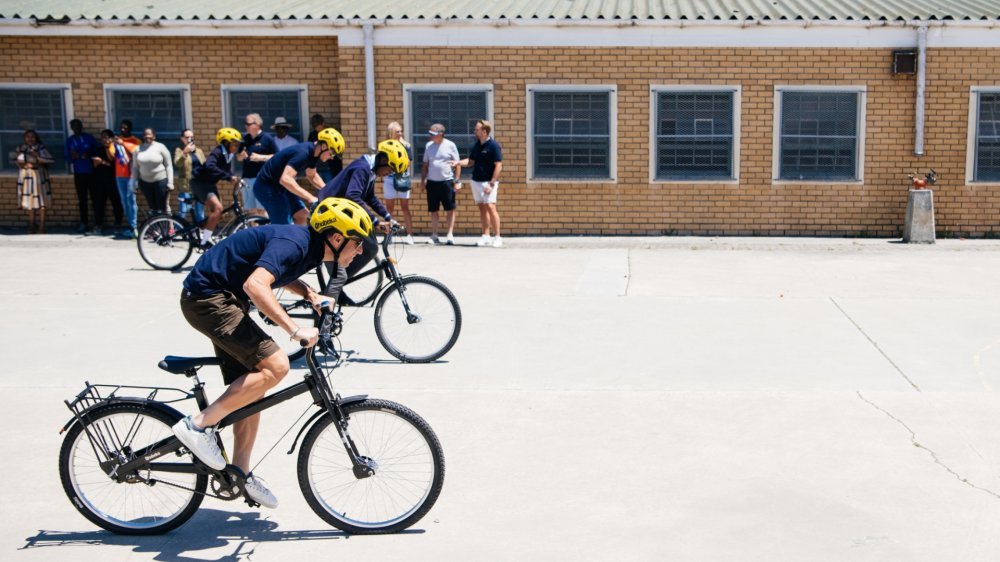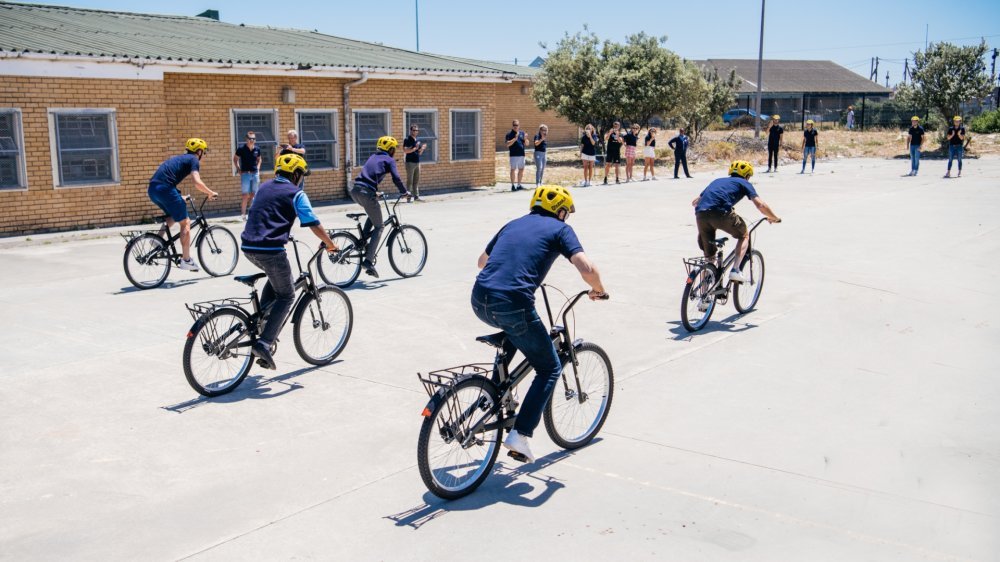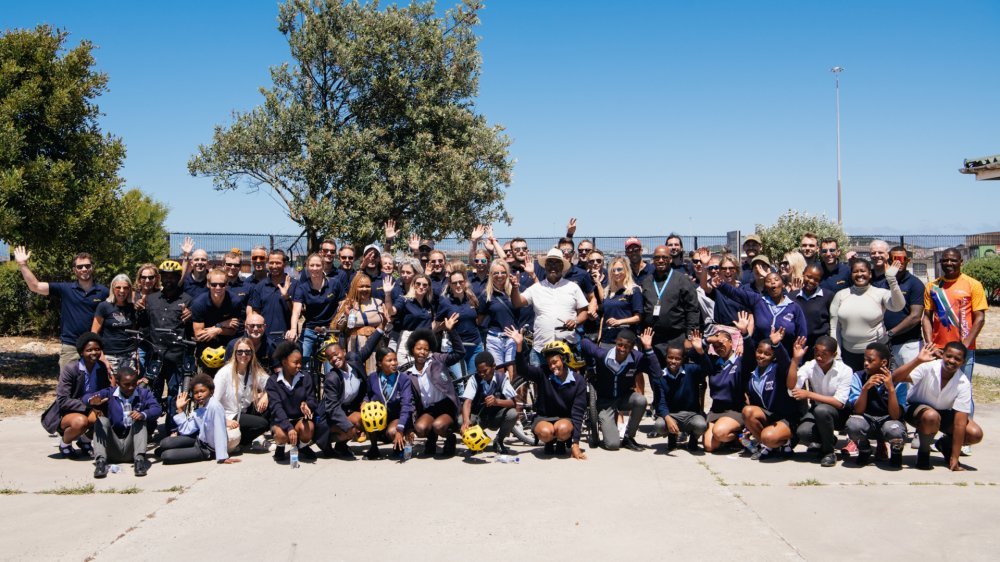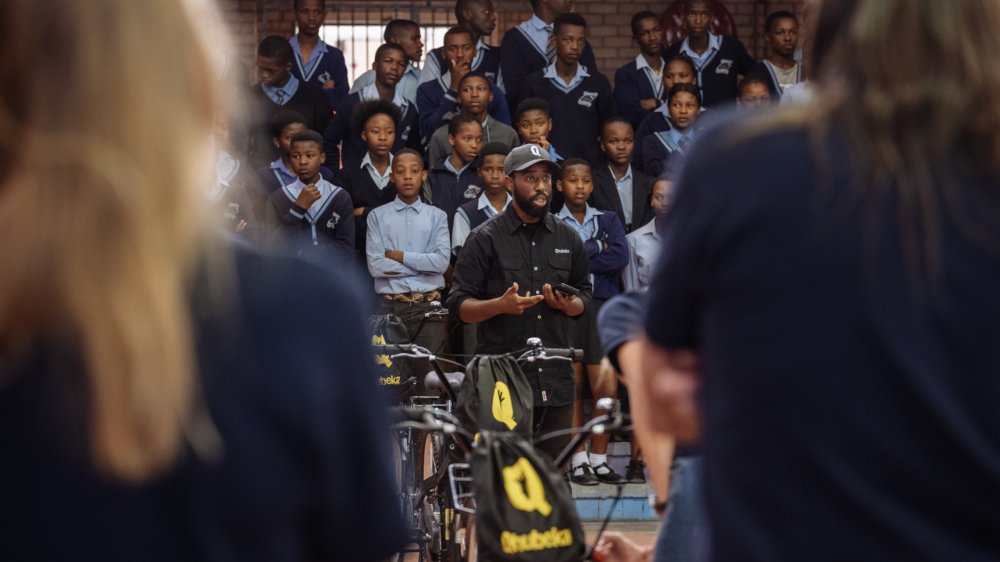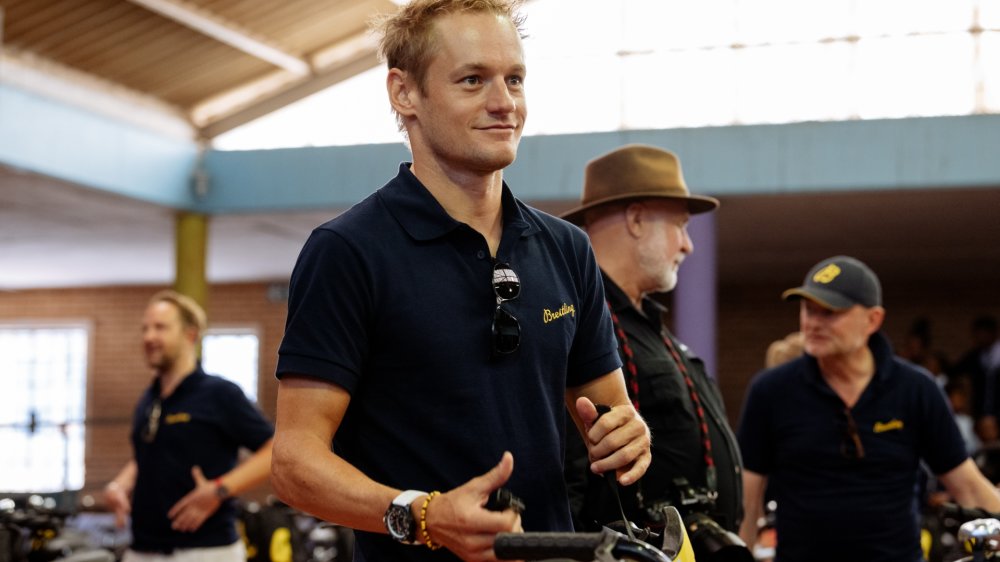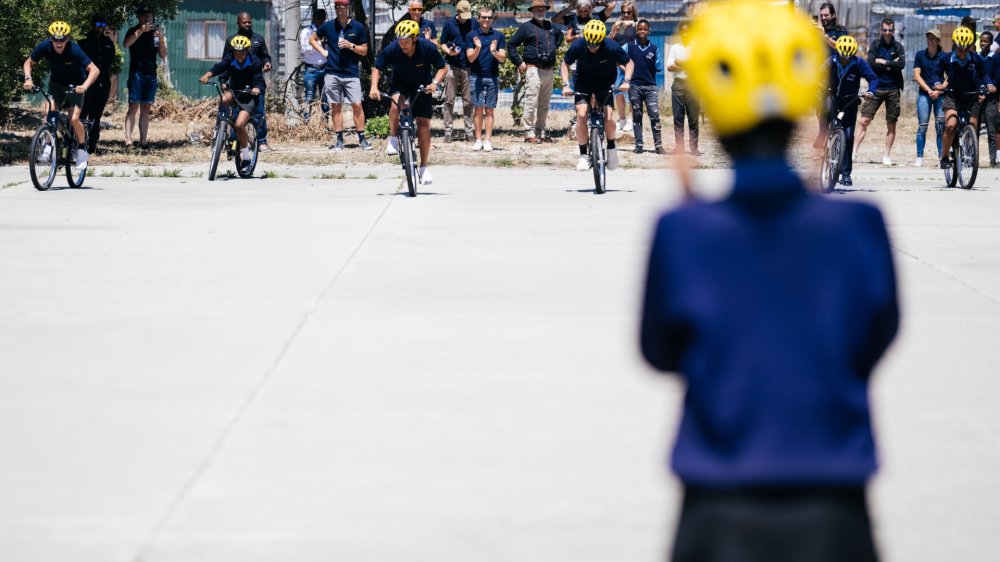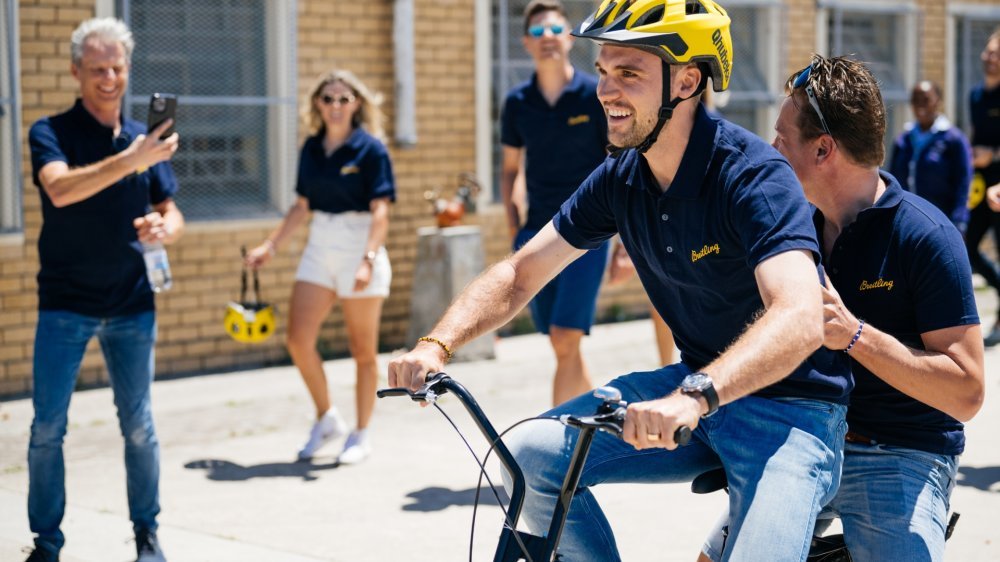 BREITLING'S TRIATHLON SQUAD AND FRIENDS SUPPORT QHUBEKA AT THE OLD MUTUAL WEALTH DOUBLE CENTURY CYCLING RACE
Breitling's Triathlon Squad members, along with the brand's CEO Georges Kern and some of the world's most celebrated cyclists, competed in the Old Mutual Wealth Double Century race in Swellendam, South Africa, on Saturday, November 26.

After a two-year hiatus, Breitling and its guests returned on a shared mission to raise money – and awareness – for Qhubeka. This South Africa-based global charity provides life-changing bicycles to people living in remote communities with limited transport options. Breitling also served as the Official Timing Partner for the Double Century.

Since 2018, the Breitling Triathlon Squad and Breitling CEO Georges Kern have converged in Swellendam, South Africa, for the Double Century, a grueling 202-kilometer cycling endurance race. Unfortunately, due to COVID-19, Breitling could not participate in the event in 2020 and 2021. This month, Kern and some of the greatest cyclists on Earth returned to Swellendam, where they completed the race in support of Qhubeka. This South African charity donates bicycles to people living in remote communities with few transportation options, giving them life-changing access to medical services, jobs, and education.

The Breitling Triathlon Squad Takes to the Roads in South Africa
Breitling's elite Triathlon Squad is made up of three of the sport's finest competitors: Jan Frodeno from Germany, 2008 Olympic gold medalist, three-time IRONMAN® World Champion, and two-time IRONMAN® 70.3 World Champion; Switzerland's Daniela Ryf, a five-time IRONMAN® 70.3 World Champion and five-time IRONMAN® World Champion; and Australian Chris "Macca" McCormack, a two-time IRONMAN® World Champion and former ITU Long Distance World Champion. The three enjoyed returning to the open road in South Africa for the first time since 2019.

Georges Kern: Passionate about Supporting Qhubeka
Breitling's CEO Georges Kern was also delighted to return to Swellendam, saying: "Being back in South Africa with such an incredible team is a pleasure and a privilege. We're all passionate about what we can do on behalf of Qhubeka. Seeing the difference a bicycle can make in someone's life is amazing. Imagine: it means an individual can attend school or get medical care for a family member."

Top Athletes Join Breitling in Swellendam
Kern and the Triathlon Squad were joined not only by the Swiss triathletes Jan van Berkel and Imogen Simmonds, but also by German professional cyclists Maximilian Schachmann and Rick Zabel, as well as Italian professional cyclists Elisa Balsamo and Vincenzo Nibali, French triathlete Sam Laidlow, Belgian professional cyclist Jasper Stuyven, and Dutch triathlete Els Visser. These internationally recognized European athletes are all members of local Breitling squads in their home countries. Rounding out the field was South African cyclist Nicholas Dlamini.

Breitling and Qhubeka: A Partnership of Passion and Commitment
The day after the race, Georges Kern, the Triathlon Squad, and their guests attended an event to distribute bicycles to Thembelihle High School students. Breitling launched its partnership with Qhubeka in 2018, and since then, the brand and its donors have funded over 2500 bicycles for disconnected communities in South Africa.

Last year, Qhubeka took its mission even further. Recognizing the high dropout and exam failure rates amongst South African students (less than 50% completed 12 years of education with a passing grade), Qhubeka accelerated distribution to 11 schools, supplying a bike to every child in their final two years. After only one year of reducing the transportation burden for these students, Qhubeka recorded pass rate increases of up to 47% and dropout rates down by as much as 100%. Pilot projects like this are just the beginning. Qhubeka distributed over 4000 bikes in 2021 and is set to grow that number by the end of 2022. Breitling will continue to support the organization in giving children better access to education, while bolstering communities through the power of bicycles.

As Qhubeka founder Anthony Fitzhenry says, "This marks the fourth anniversary of our partnership with Breitling. The world-class athletes Georges Kern brought to Swellendam were the most impressive group yet. In addition, the riders' commitment and active participation greatly elevate the profile of Qhubeka. We are proud and thankful to have Breitling and its expanded family as partners."

Breitling Extends a Challenge to Cyclists around the World with Strava
Breitling invited people from around the world to participate virtually in support of Qhubeka as part of the Breitling Century Challenge on Strava, the largest sports community in the world. The best part? There's still time to join. No matter the level or sport, participants from eligible countries who complete a century (100 km) of activity before December 9 and record their results on Strava have a chance to win prizes, including one of three Breitling Endurance Pro watches, a Colnago bike, and Q36.5 cycling equipment. Join the Breitling Strava Club Page and donate to Qhubeka to help people living in isolated areas receive a means of much-needed transportation.

Participation in the prize draw is limited to residency in one of the following countries: Switzerland, Germany, Austria, France, Monaco, Spain, Hungary, the UK, Ireland, Sweden, Norway, Denmark, the Netherlands, Belgium, South Africa, Singapore, Japan, New Zealand, Argentina, the USA, and Canada (excluding Quebec).