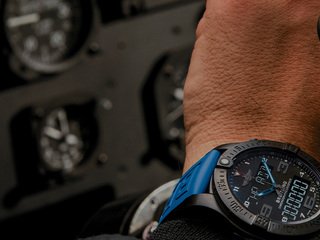 From 2017 to today
Chapter 5


Modern Retro

Casual, inclusive, and sustainable luxury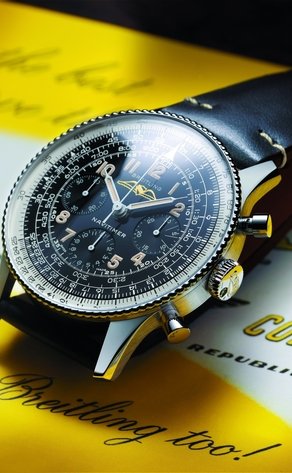 In 2017, Breitling was sold to a leading private equity firm, CVC Capital Partners. When the investment group gave the lead of the company to watch-industry veteran Georges Kern, it marked the beginning of a forward-thinking repositioning of the brand and a return to the most important aspects of its heritage. Three new initiatives marked this new chapter in Breitling's history: modern-retro product designs, sustainability and digitalization. And a new catch phrase summed up its aim: "Legendary future."

In 2019, Breitling launched the brand's first historical re-edition, the Navitimer Ref. 806 1959 Re-Edition to celebrate its heritage and kick off its legendary future. In 2020, the brand became the first luxury watchmaker to offer a blockchain-backed digital passport for all its new watches. Breitling also took a step away from traditional watch fairs and instead launched its products in an innovative format known as the Summit Webcast. To further reduce its environmental impact, the brand replaced its traditional, heavy watch boxes with ones created entirely from upcycled plastic bottles.
PRODUCT STRATEGY
Georges Kern and his team carried on the rich tradition that began in a small workshop in St. Imier in 1884. The product portfolio was restructured around the brand's three historic universes: Air, Land and Sea. Breitling redefined itself as "a generalist Swiss watch brand offering a cool, informal and inclusive alternative" to traditional watchmakers.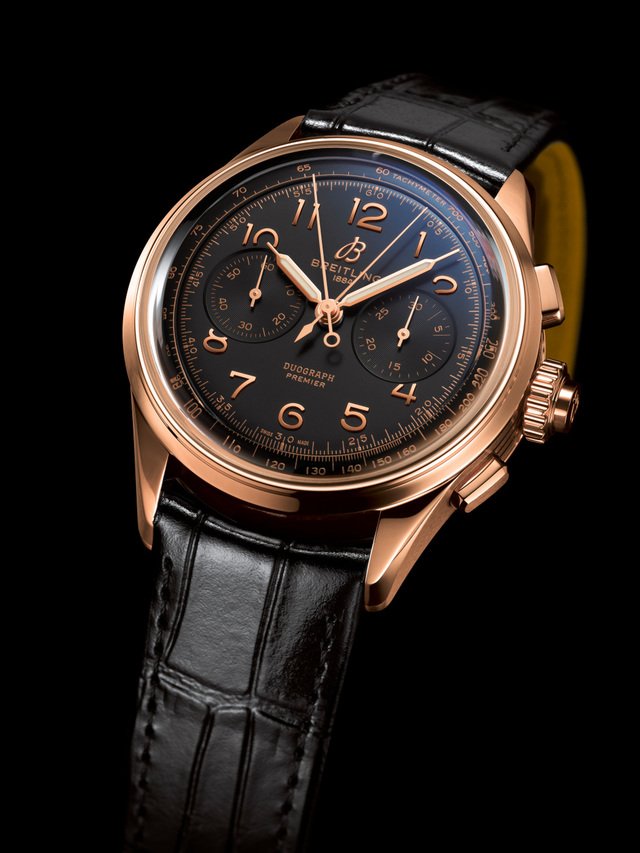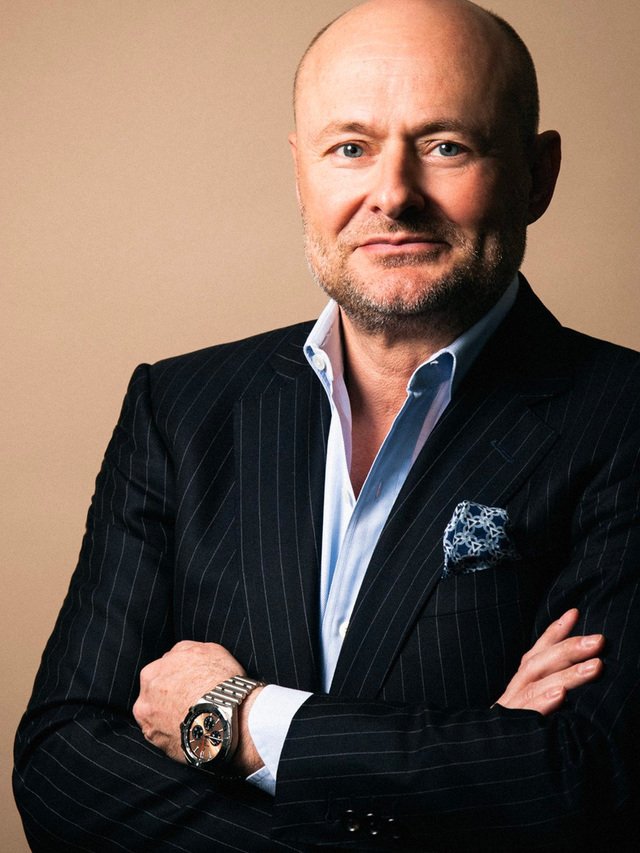 2018
Breitling relaunched the Premier collection, which brought the style-driven design of its 1940s predecessors up to date.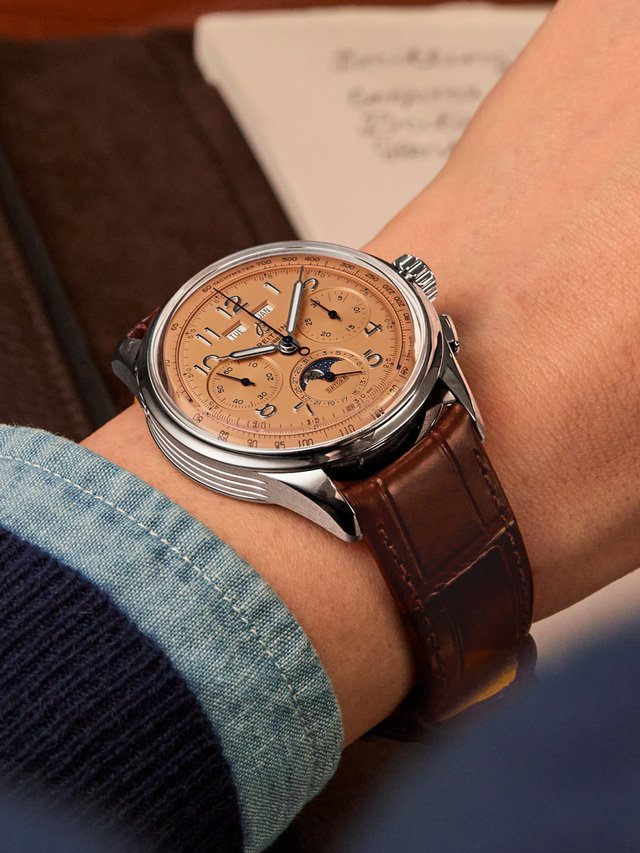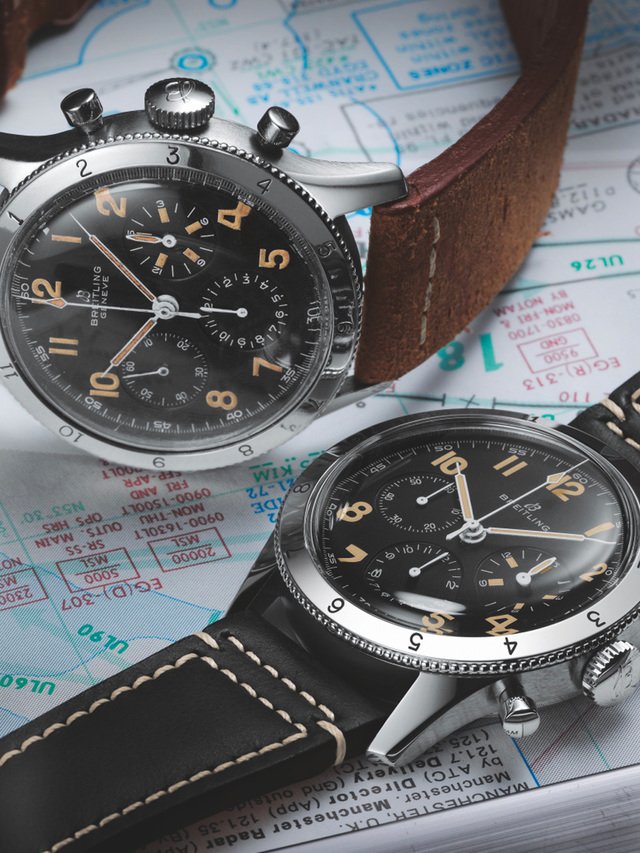 2020
The brand gave its iconic Chronomat a modern twist, followed a year later by the introduction of the bold Super Chronomat, a supercharged, all-purpose sports watch.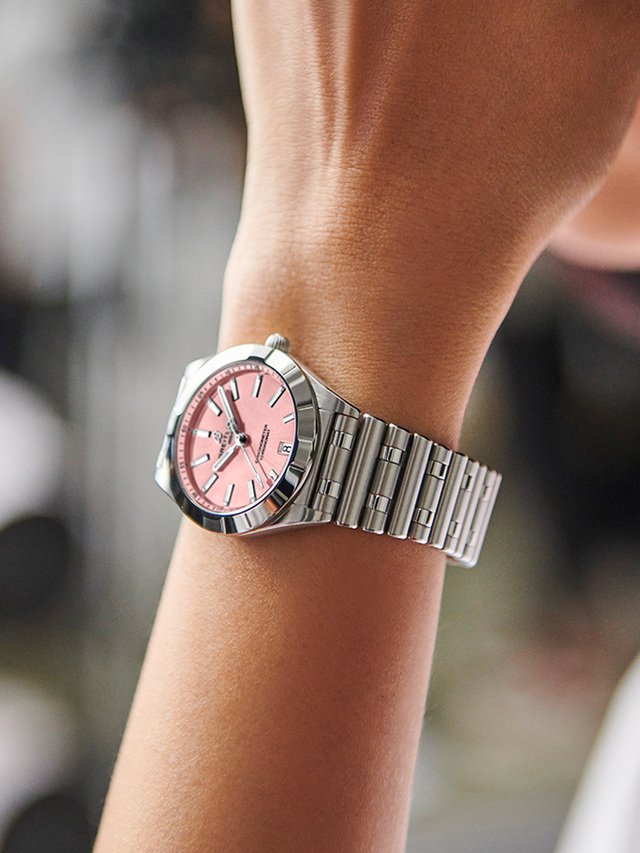 2021
Breitling's new release for women, the Superocean Heritage '57 Pastel Paradise Capsule Collection, was all about color, proportion and substance – the very essence of summer style.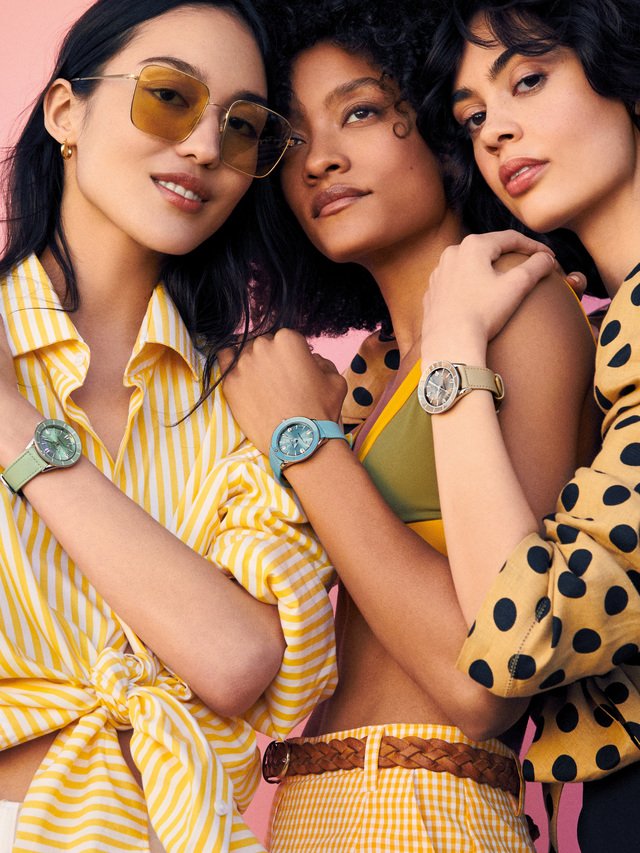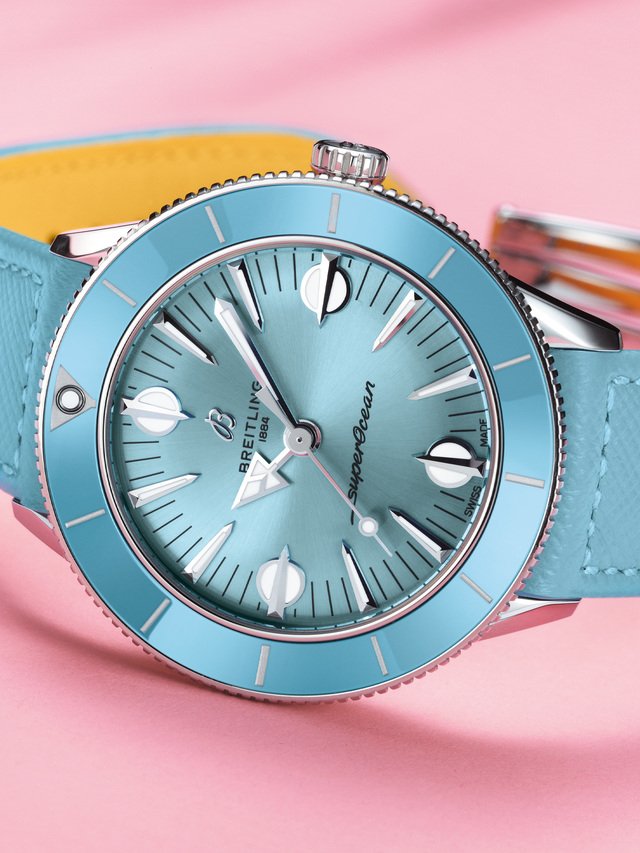 SUSTAINABILITY
Sustainability was at the heart of Breitling's forward-thinking strategy and continued the brand's evolutionary, pioneering spirit. Its mission, defined by an inclusive stakeholder group, came with five pillars: Product, Planet, People, Process and Prosperity.
2018
Breitling's sustainability journey started with a partnership with Ocean Conservancy, a non-governmental organization dedicated to leading the global fight for a healthy ocean and clean beaches.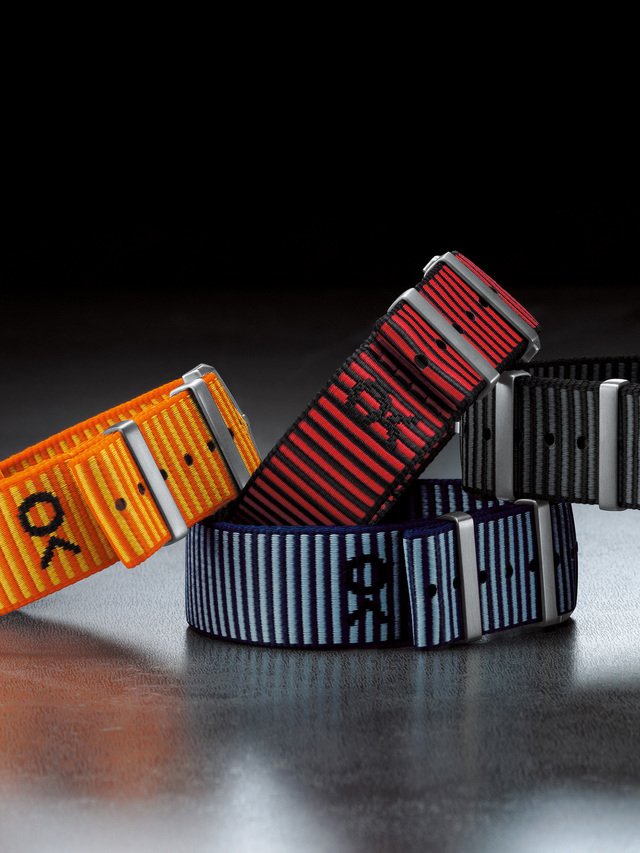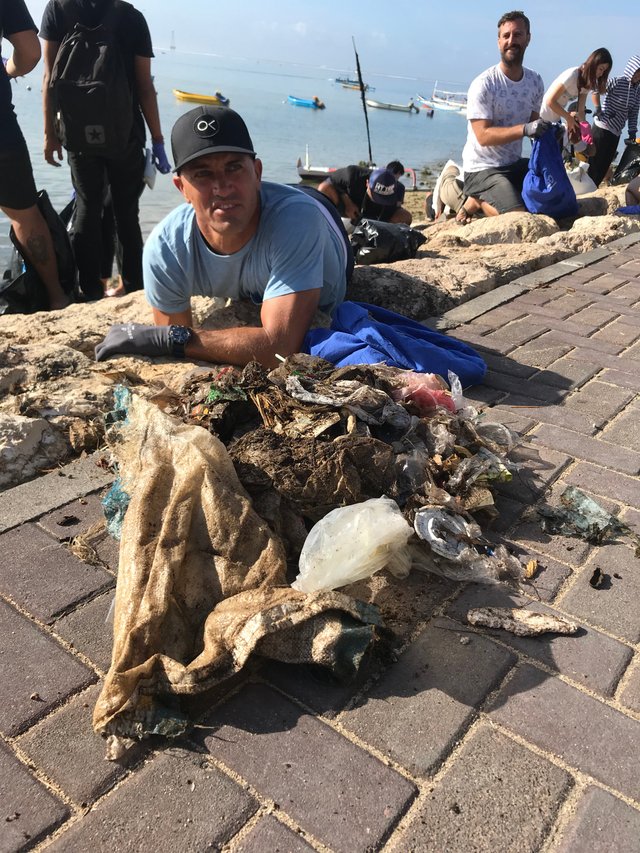 2019
Breitling partnered with Outerknown, co-founded by star surfer Kelly Slater. Outerknown makes ecologically responsible ECONYLstraps made from oceanic waste such as discarded nylon fishing nets.
2020
Breitling reinvented its packaging concept with a small, smart and modular watch box. From its fabric to its push buttons, the entire watch box is made from 100% recycled PET. The box can be folded and shipped flat, reducing emissions as well as the space needed for storage. What's more, the inside watch pillow transforms into a convenient travel pouch. This packaging was recognized by the Solar Impulse Foundation as one of its 1,000 Efficient Solutions.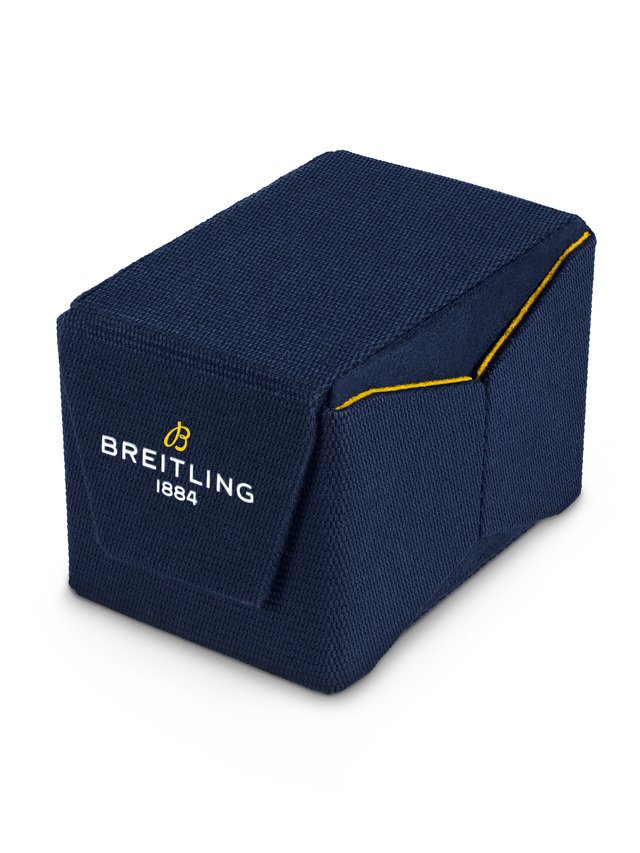 DIGITALIZATION
Breitling launched several digital initiatives to let customers experience the brand in new ways with new advantages.
2017
Breitling's first digital initiative was an upgrade of the brand warranty system, transforming it to an online solution that provided real-time data transmission.
Breitling's e-warranty card comes with a QR Code that enables fast activation at points of sale and a seamless experience for customers who can then access their digital watch documents and many other benefits with a simple scan.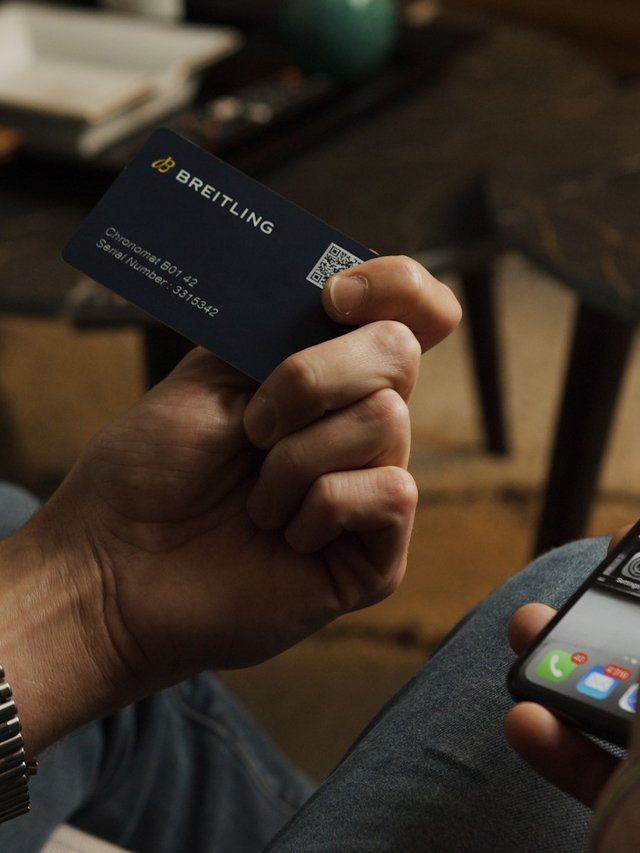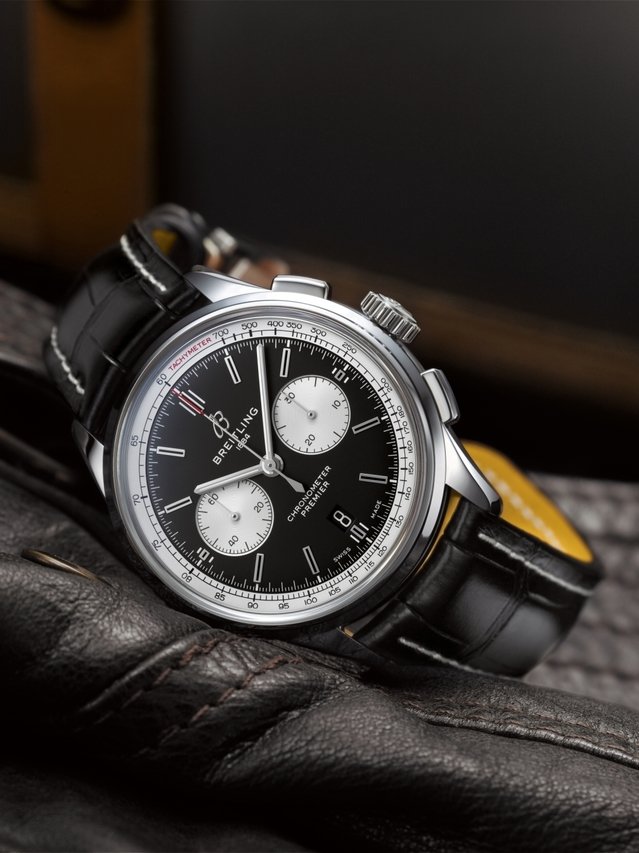 2020
The introduction of digital passports for Breitling watches using blockchain technology provided several key benefits: secured ownership encrypted into the blockchain; traceability to access key information related to the client's watch (such as product information and warranty); and tradeability if the customer wished to transfer ownership to someone else via a secured blockchain transaction.
Another of the year's initiatives was the introduction of Summit Webcasts in the midst of the COVID-19 pandemic. The digital streaming of launches allowed media and watch enthusiasts from around the world to virtually experience the unveiling of new products.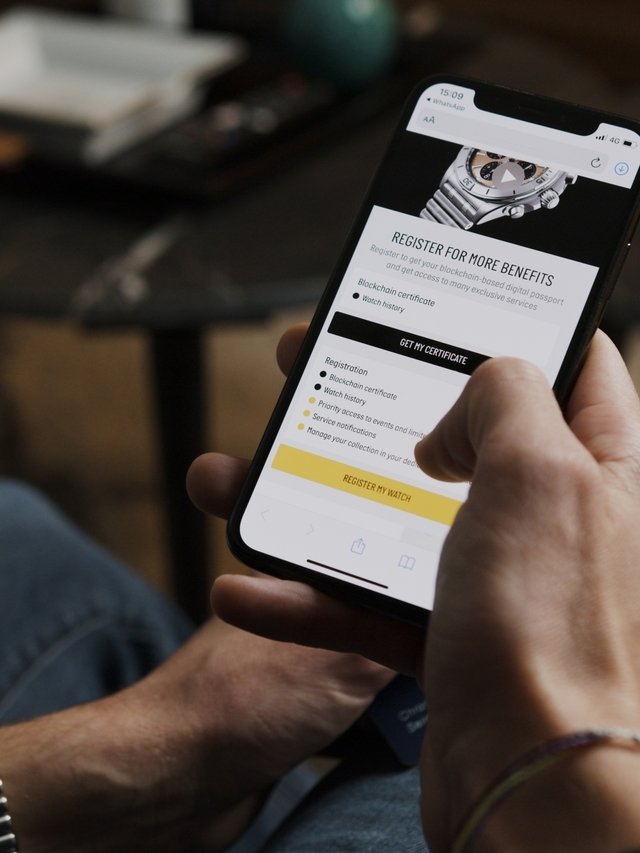 2021
The brand revolutionized its client relationship with #BreitlingSelect, the first subscription service offered by an independent watch brand. This continuing service reflects Breitling's commitment to the digital universe, as well as its inclusive approach. Online subscribers are invited to try up to three Breitling watches over 12 months, based on a dedicated assortment of watches. Subscribers then have the opportunity to purchase their favorite selection with a special offer.