Sustainability
Product, Planet, People, Process and Prosperity.
At Breitling, we are a Squad on a Mission committed to doing our best to optimize the social and environmental impacts of our business within our sphere of influence. In our inaugural Sustainability Mission Report, you'll find information about our overall vision for sustainability, as well as the key issues that we're seeking to address.
PRODUCT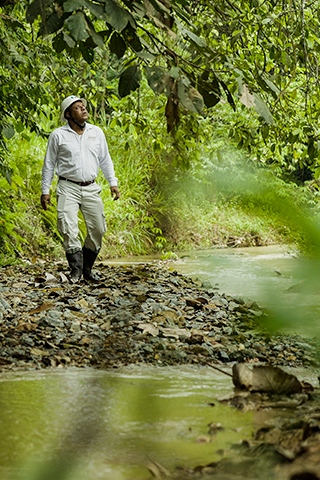 Creating positive impacts along our value chain
We are continually looking for ways to improve the positive social and environmental impacts of our products. Our leading initiatives include sourcing 100% Swiss Better Gold, launching industry-leading 100% upcycled packaging, and engaging our suppliers to create action plans for sustainable transformation.
Solar Impulse Foundation:

1000 Solutions

The premise of Solar Impulse Foundation is that climate change can be tackled most effectively through the lens of profitability. In April 2021, the Foundation reached its goal of identifying 1000 solutions that are profitable for both the environment and our economy - reducing CO2 emissions, pollution, and the use of resources while at the same time creating jobs and growth. The Solar Impulse Efficient Solution Label is the only evaluation available today that certifies the economic profitability of products and processes that protect the environment. It is awarded following a rigorous evaluation process carried out by a pool of independent experts. Breitling's new sustainable packaging has been named as one of the 1000 Solutions that can protect the environment in a profitable way.

Discover Solar Impulse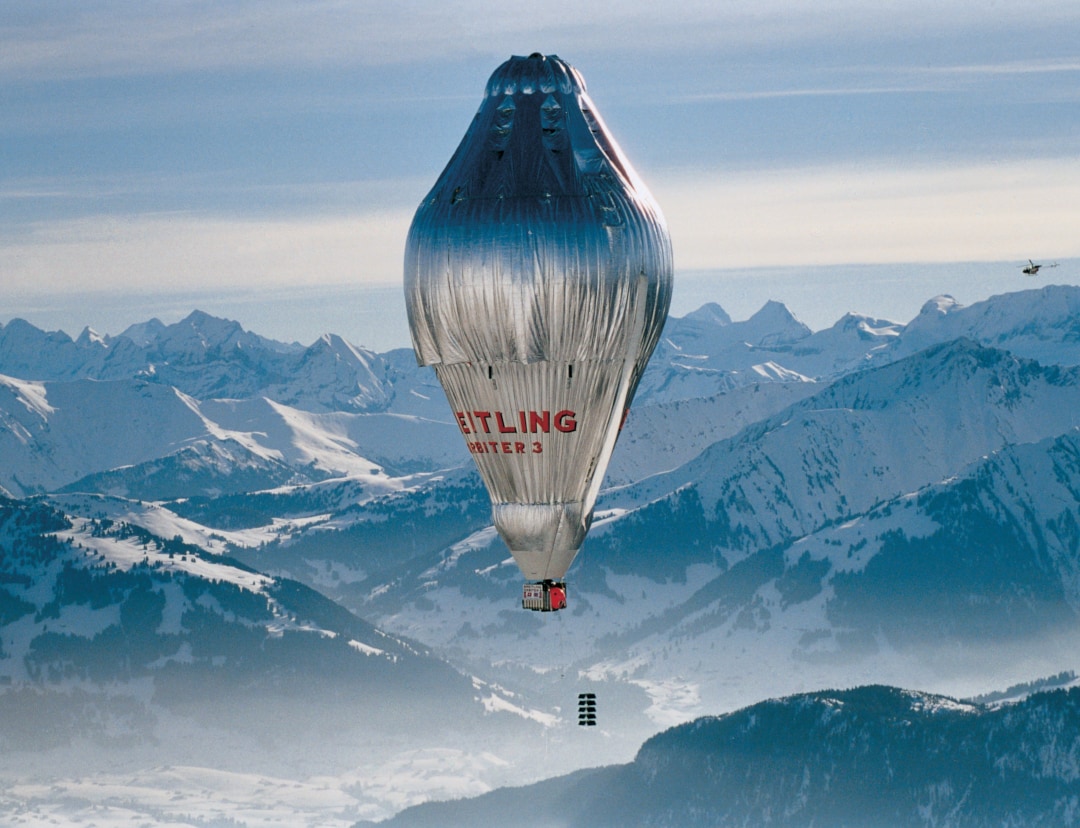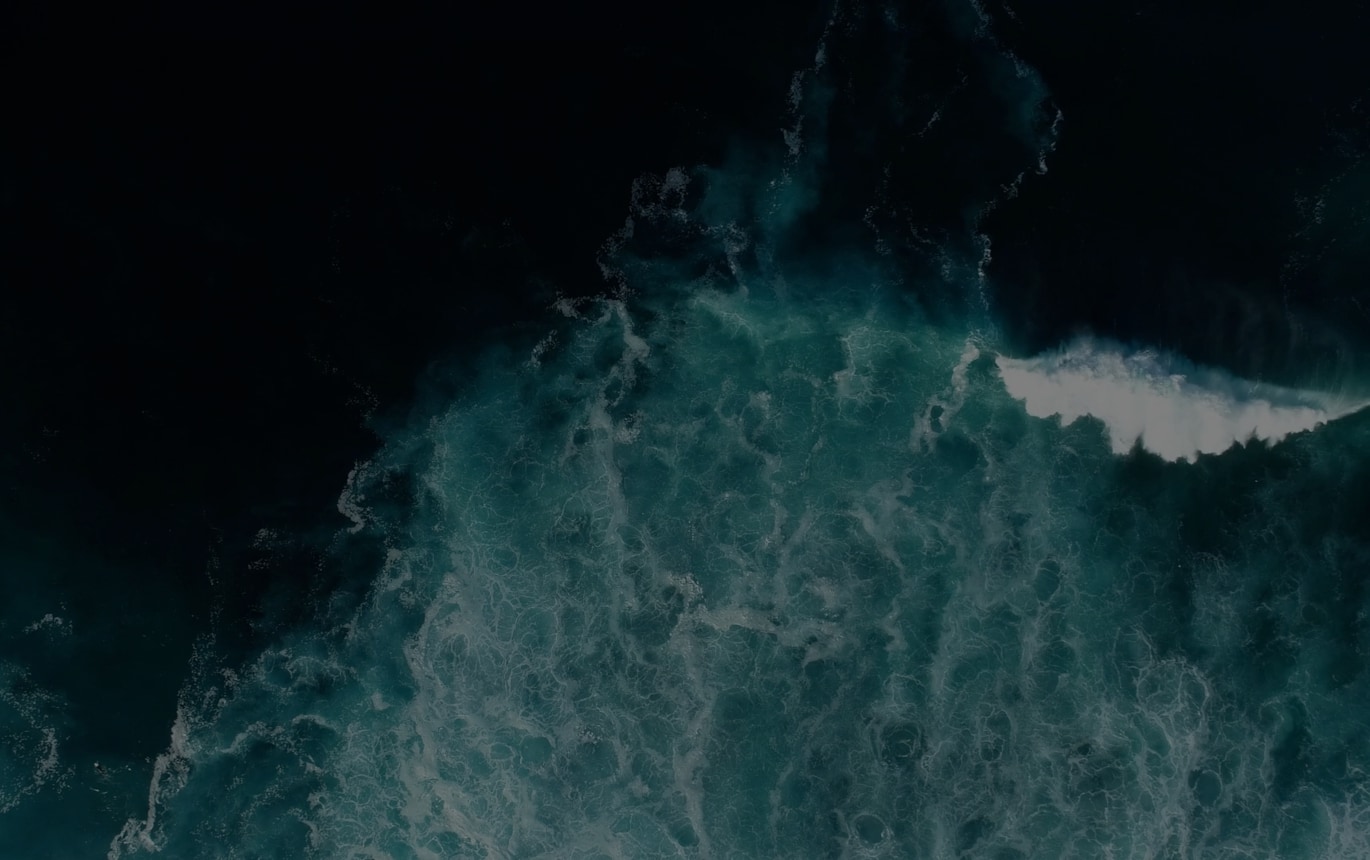 At Breitling, we always set out to do things better than they've been done before, leading us to partner with Outerknown. From day one, Outerknown has been committed to sustainability. Together, we are pioneering new ways to sustainably source and manufacture materials.
More on Outerknown Straps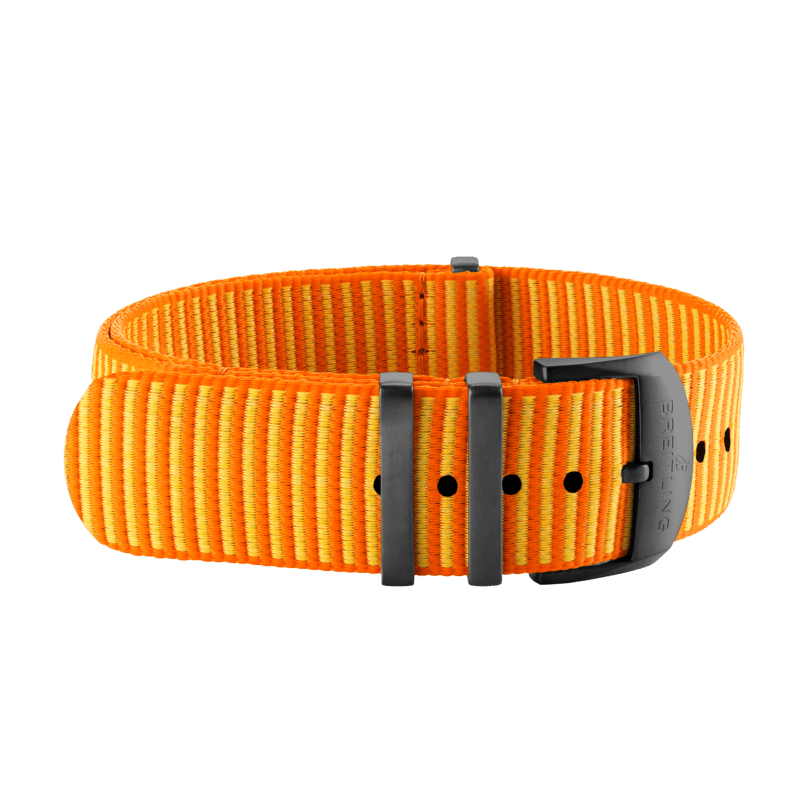 New Upcycled Watch Box
Enabling economic growth doesn't have to come at the cost of the planet. Together with the Solar Impulse Foundation, Breitling boosts the adoption of profitable solutions to protect the environment. Our new, upcycled, watch box even received the Solar Impulse Efficient Solution label for its sustainable re-interpretation of the traditional watch packaging.
Learn more about the label
PLANET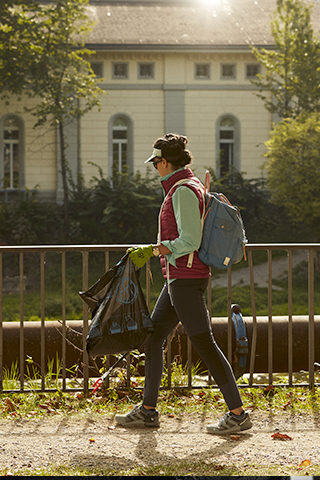 Taking action on climate change
We measure, mitigate and neutralize our environmental impacts. As well as reporting annually to the Carbon Disclosure Project (CDP), we are committed to the Science Based Targets Initiative (SBTi) and offset a portion of our direct and indirect emissions. By 2025, we'll extend our use of 100% renewable energy from headquarters to global operations and aim to be free of plastic waste.
To date, we have offset 2,600 tons of carbon, supporting the International Small Group and Tree Planting Program, a combined reforestation and sustainable development project conducted by subsistence farmers to combat the effects of deforestation, poverty and drought by providing a long-term income stream that develops sustainable livelihoods.
SBTI
COMMITTED TO THE SCIENCE BASED TARGETS INITIATIVE (SBTI)
CDP
REPORT ANNUALLY TO THE CARBON DISCLOSURE PROJECT (CDP)
100%
Renewable Energy across HQ Operations
4,711
Tons of CO2 Equivalent Offset since 2020
Ocean

Conservancy

Ocean Conservancy Ocean plastic pollution is ubiquitous. We have worked to drive attention on this topic and are proud to support Ocean Conservancy, which has organized tens of thousands of coastal cleanup events for more than 35 years in 153 countries. Since 1986, more than 16 million people have picked up over 340 million pounds of trash as part of Ocean Conservancy's International Coastal Cleanup. Breitling plays an active role in some of Ocean Conservancy's initiatives by participating in its cleanup programs to protect the health of the ocean and works towards a trash-free sea.

In 2019, Breitling introduced a limited-edition of its Superocean Heritage to commemorate its essential partnership with Ocean Conservancy. The launch, which was held in Bali in cooperation with Ocean Conservancy, was part of a beach cleanup initiative.

DISCOVER OCEAN CONSERVANCY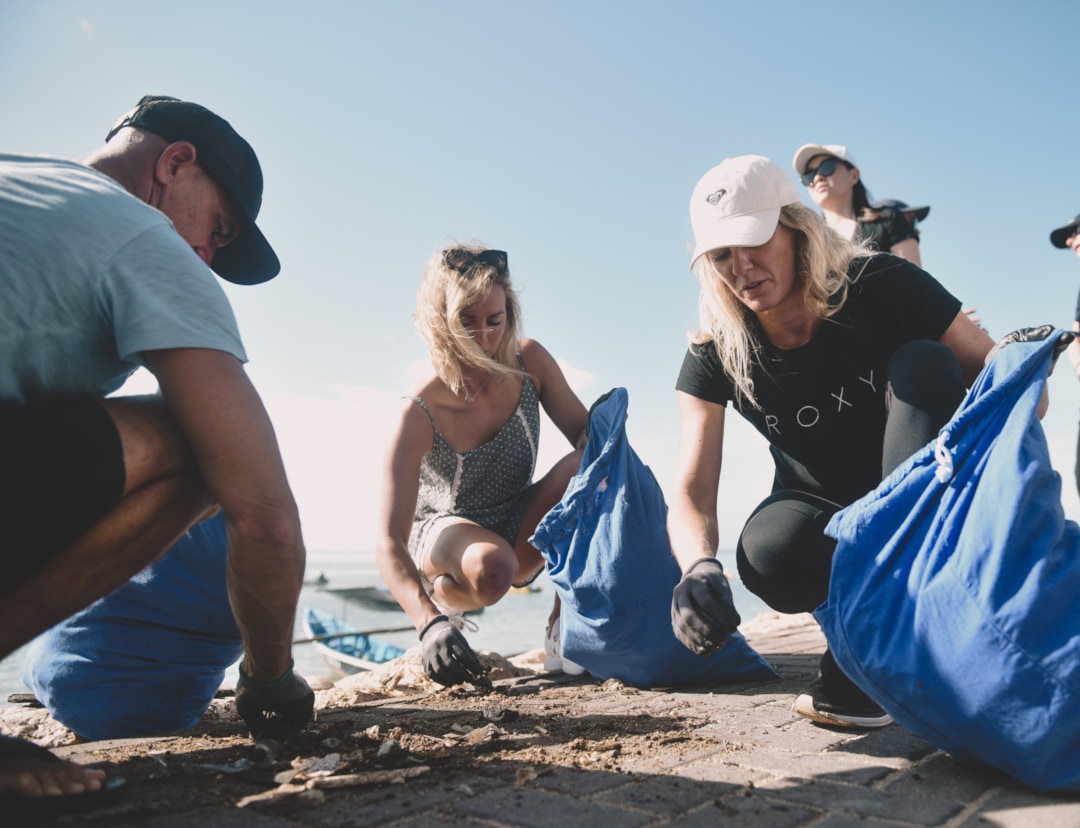 SUGI
SUGi Forest Breitling is proud to support SUGi, which offers a sustainable, scalable, and successful framework for addressing ecosystem loss while generating employment by empowering indigenous communities. SUGi has created more than 80 forests in 12 countries around the world via the proven Miyawaki Method. SUGi is also a part of the Trillion Tree Initiative, launched by the World Economic Forum in 2020, which is a platform promoting a global movement to conserve, restore and grow one trillion trees by 2030. Since partnering with SUGi in 2020, Breitling has planted 10,500 trees of 200+ native plant species on 3,000 square meters across four forests in 14 countries restoring 195 species, with more forests to follow in 2021.
Explore Sugi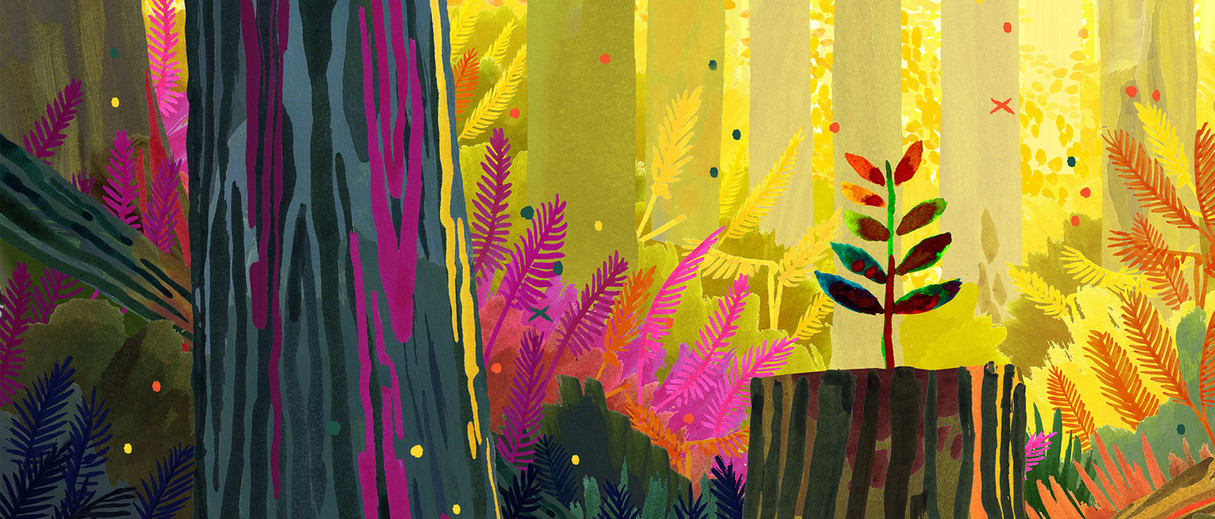 PEOPLE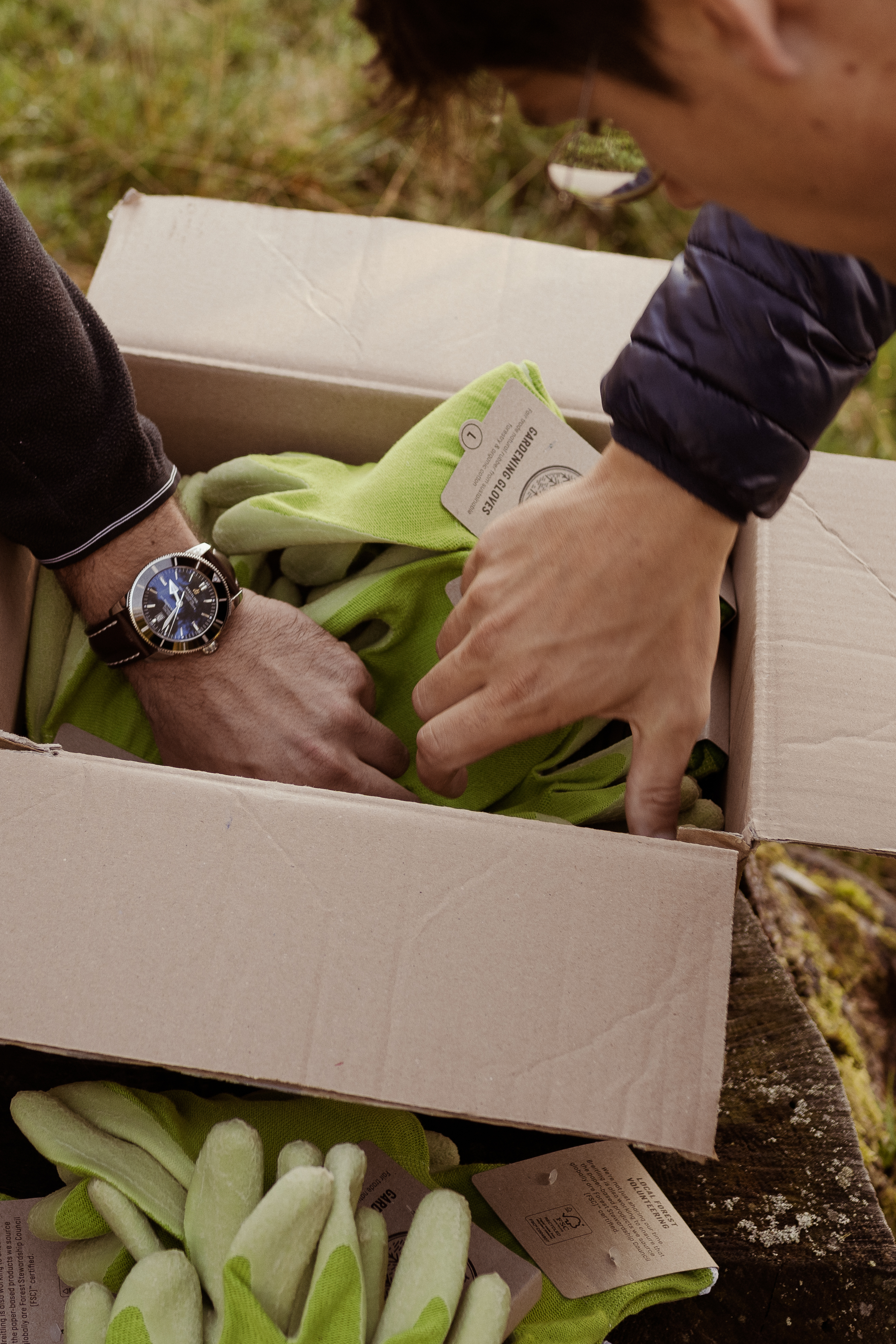 WORKING TOGETHER AS AN INCLUSIVE SQUAD
We're engaging our employees on the topic of sustainability, to bring the UN Sustainable Development Goals, or SDGs, to life. Each employee receives paid annual nature leave and corporate volunteering days. In 2021, we were recognized as a top 10 employer in Switzerland and we are an equal pay employer as assessed under Swiss regulation.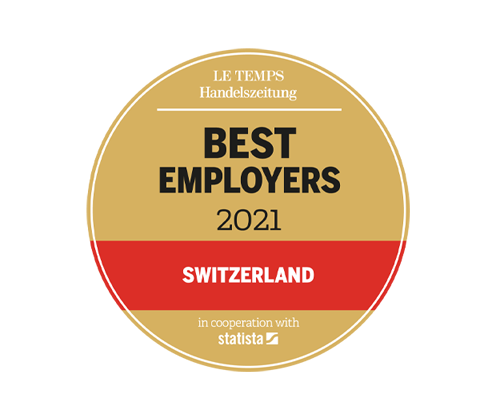 Qhubeka:

An Inclusive global charity

Breitling is proud to support Qhubeka, a global charity that connects communities through bicycles across Africa. People earn Qhubeka bicycles through community programs, improving their access to schools, clinics and jobs. In the face of poverty, bicycles can change lives by helping to address socioeconomic challenges at the most basic level – helping people to get where they need to go. Since partnering with Qhubeka in 2018, Breitling fundraising initiatives have donated over 2,000 bicycles to disconnected communities.

Learn more about Qhubeka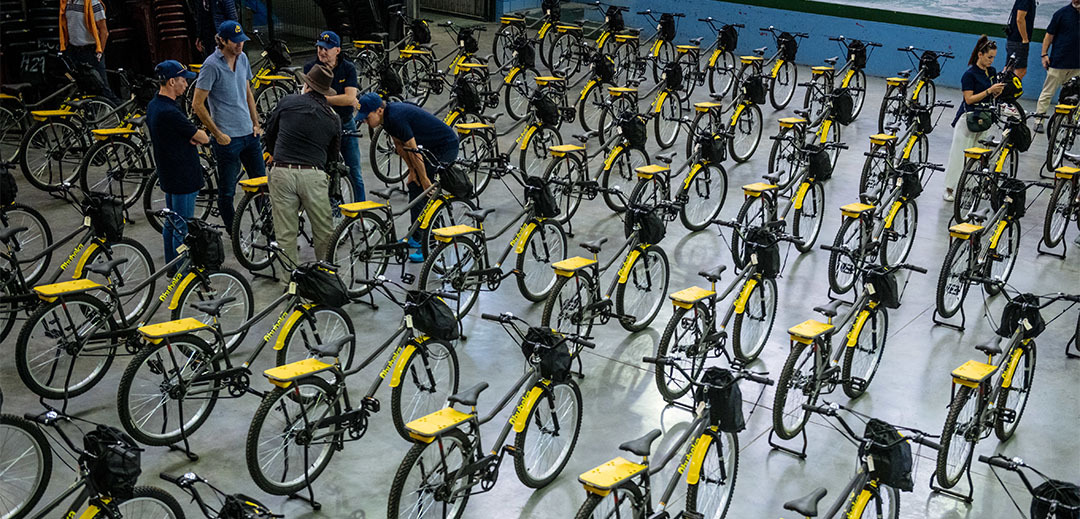 PROCESS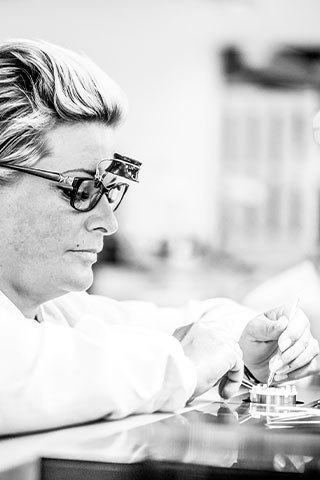 PROCESS: Providing meaningful transparency
We will continue to transparently report on our progress in an annual sustainability mission report, becoming the first in the industry to be aligned to the World Economic Forum / International Business Council (WEF / IBC) Stakeholder Capitalism Metrics. Our values are further outlined in our ESG Policy , Employee Code of Conduct and Supplier Code of Conduct.