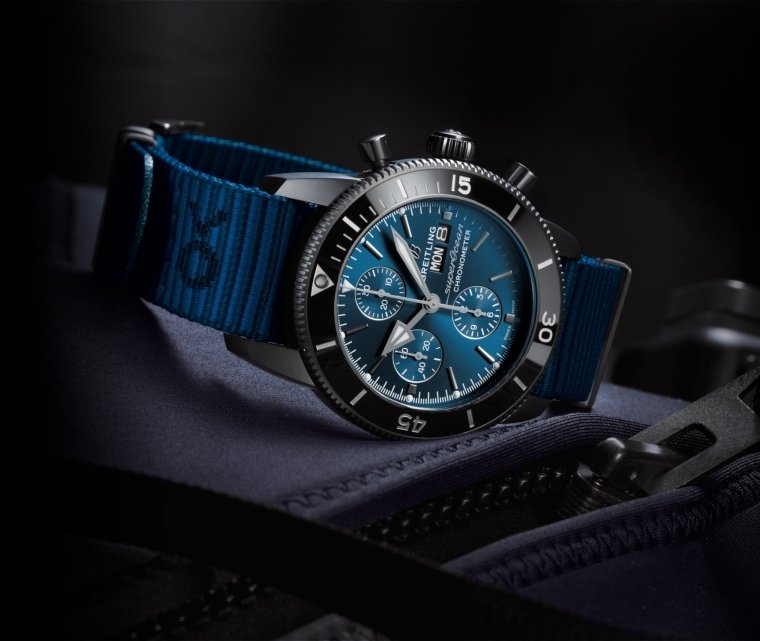 Tradition and modern aesthetics combined in one. Due to its popularity, a Blacksteel version can be found in most of our watch families.
Breitling Blacksteel watches stun with its diamond-like carbon case. Its black finish combines bold and stealth to give you a sporty appearance.
When Breitling introduced its first "Blacksteel" watches, they proved so popular that there are now Breitling Blacksteel versions in most of our watch families. A Breitling Blacksteel case has a stunning DLC (diamond-like carbon) black finish, which gives it a bold but stealthy appearance that complements its sporty nature.