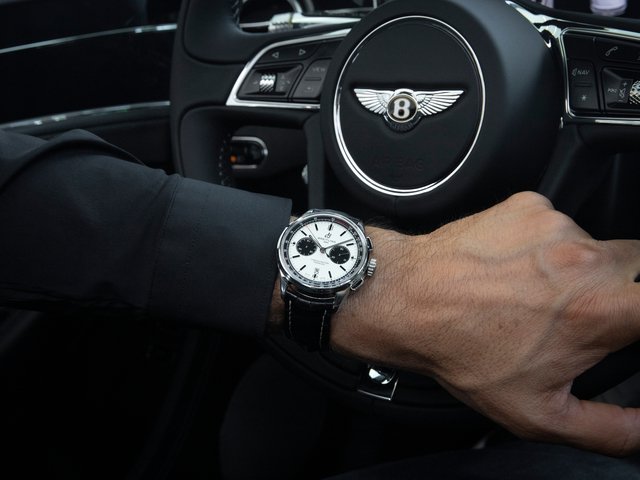 HISTORY
Breitling and Britain's Bentley Motors enjoy the longest-ever partnership between a watch brand and an automobile manufacturer. In fact, it dates back to 2002, when Bentley, the world's most admired luxury car brand, commissioned Breitling to design the onboard clock for the very first Continental GT, which was debuted the following year. Every detail in this unrivaled grand tourer reflected Bentley's ongoing commitment to quality, luxury, and performance. It marked the beginning of an important partnership for both brands.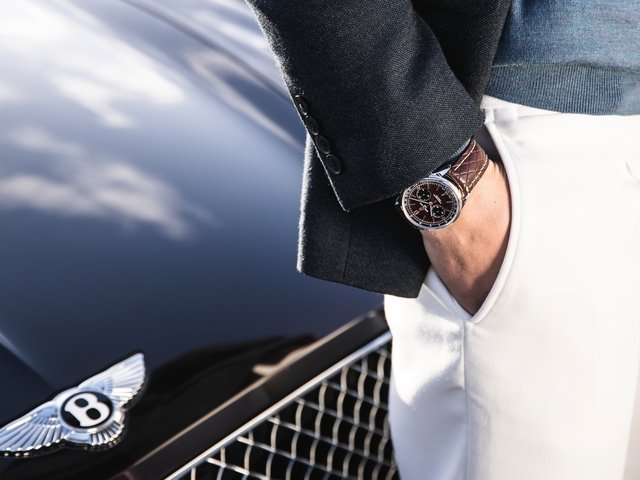 A PROUD HISTORY AND A PERSONAL CONNECTION
Breitling's association with motoring has a long history. Its onboard chronograph, launched for aviation in 1931, was also designed for use on automobile dashboards. Furthermore, there is a personal connection between Bentley and Breitling that can be traced back some 70 years. Willy Breitling, the watch brand's visionary leader and the grandson of founder Léon Breitling, was a devoted Bentley fan. From the late 1940s, the flamboyant watchmaker was a familiar sight on the roads between Geneva and La Chaux-de-Fonds at the wheel of one of his many Bentleys.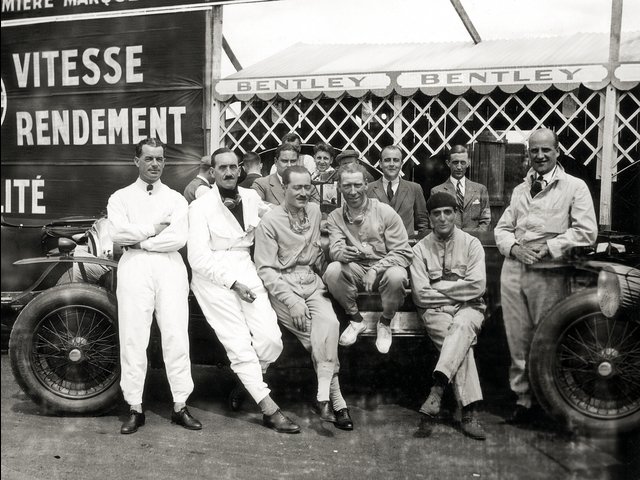 BENTLEY AT LE MANS
While Bentley is known for its luxurious road cars, the brand also has an impressive history on the track. Between 1924 and 1930, the famous "Bentley Boys" won the 24 Hours of Le Mans race five times. That success, however, was not only a part of the brand's past. In 2003, Bentley returned to Le Mans, taking the first two places. At that edition of the world's most famous endurance race, Breitling was Team Bentley's proud main sponsor and created a limited-edition chronograph, the Bentley Le Mans, to celebrate the feat.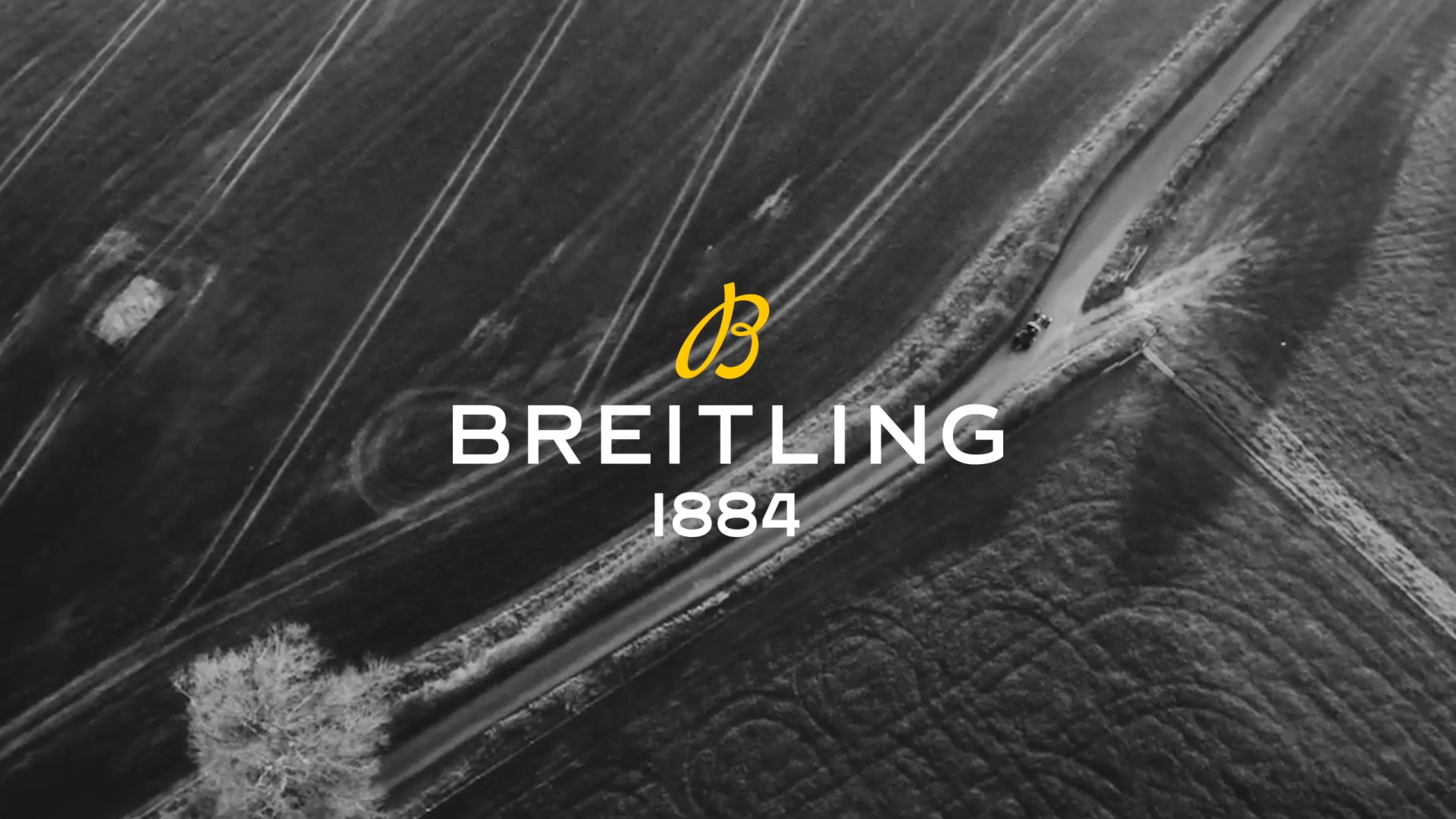 Breitling
×

Bentley Collection

Since 2018 Breitling has been integrating special Bentley editions into its core product offering rather than a separate Breitling for Bentley collection.
PREMIER B01 CHRONOGRAPH 42 BENTLEY MULLINER LIMITED EDITION
Celebrating Bentley's Continental GT Convertible Mulliner Edition, the Premier Bentley Mulliner chronograph comes in a limited edition of 1.000 pieces. Bentley's Mulliner Workshop is an extension of Mulliner, a family company founded by master coachbuilder Robert Bouverie Mulliner in London in 1870. For nearly 150 years, Mulliner has been renowned for its exquisite bespoke handcrafted coaches, created to the highest standards to meet the exacting requirements of its clients. The new Premier Bentley chronograph has some close links to the interior of the most luxurious GT ever designed by Mulliner, and particularly to the Breitling clock in the luxury automobile's dashboard. Presented on a blue alligator leather strap, and featuring blue & red accents, the watch echoes the interior of the car. Also, the vertically brushed silver dial of the Premier recalls the car's Breitling dashboard clock, and complements it's sets of Arabic numerals: 3, 6, 9, 12 for the dashboard clock and 1, 2, 4, 5, 7, 8, 10, 11 for the chronograph. Sharing these numerals across the two pieces is a nod to their common design DNA. On the left side of the case is a plate with an engraved "Bentley" inscription, whose design is based on the engine spin dashboard found in historic Bentleys. Each Premier Bentley Mulliner Limited Edition is engraved "ONE OF 1.000".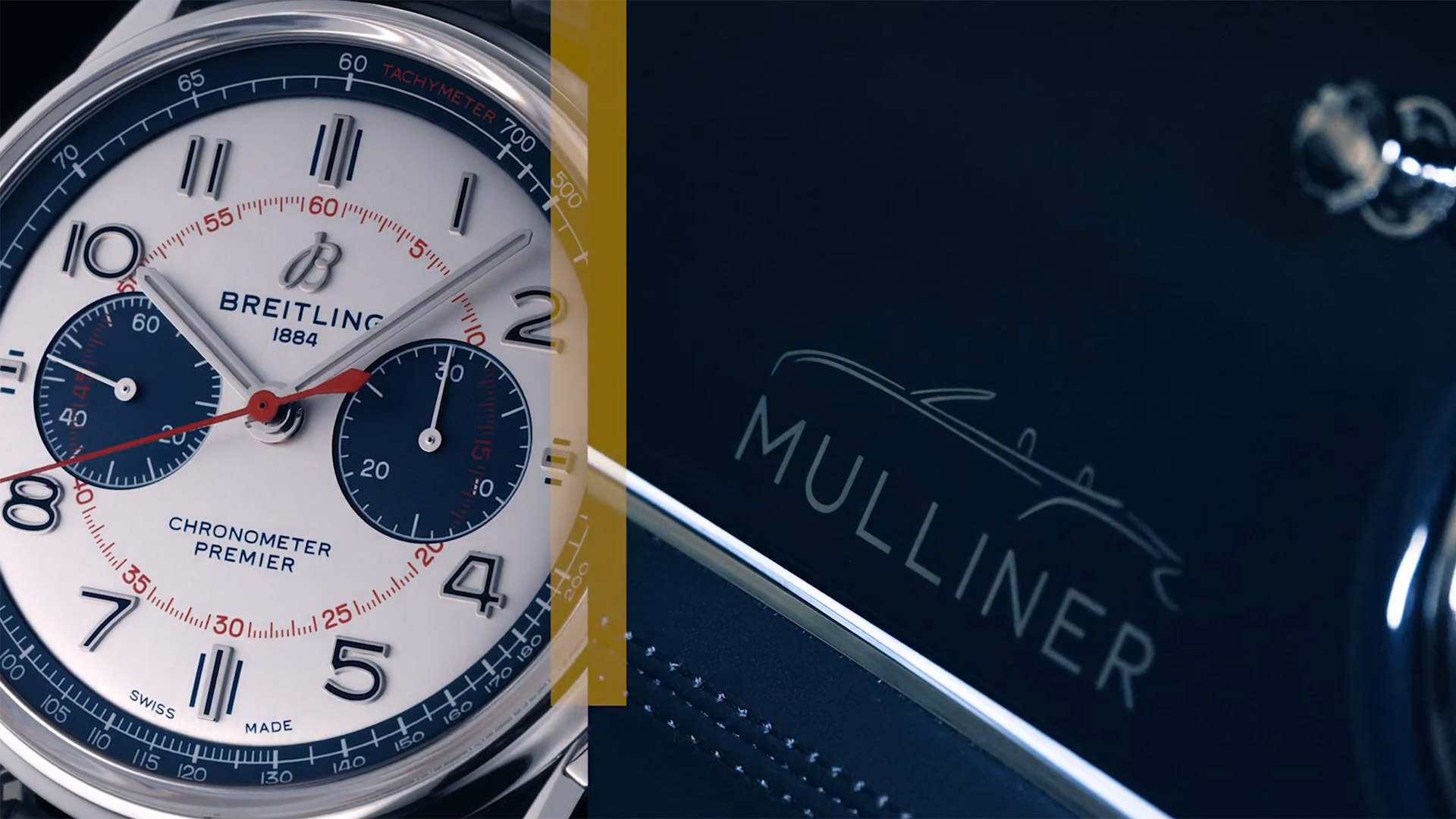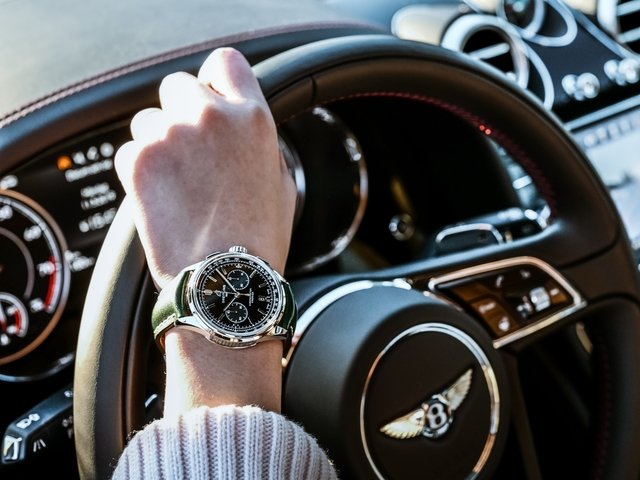 PREMIER BENTLEY BRITISH RACING GREEN
The first of these extraordinary watches is the Premier B01 Chronograph 42 Bentley British Racing Green, a striking wristwatch with a distinctive British racing green dial. On the left-hand side of the 42-millimeter stainless steel case is an engraved plate with a "Bentley" inscription. Inspiration for its design was taken from the dashboard of the historic supercharged 1929 "Blower" Bentley. Powered by Breitling's flagship Manufacture Caliber 01 in-house mechanical movement, which is visible through a unique transparent caseback with a metalized Bentley logo, the watch has an impressive power reserve of approximately 70 hours.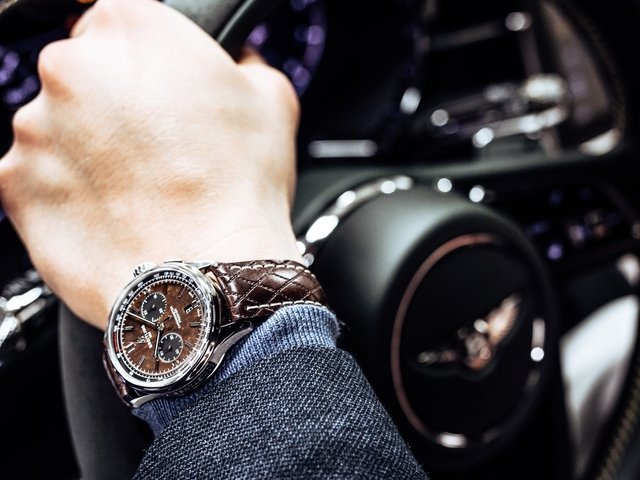 PREMIER BENTLEY CENTENARY LIMITED EDITION
In 2019, at the Geneva International Motor Show, Breitling introduced the Premier Bentley Centenary Limited Edition wristwatch, to commemorate the partnership and celebrate Bentley's 100 years of luxury motoring excellence. Produced in 18 k red gold and stainless-steel versions, some outstanding design features distinguish these timepieces from all others. Particularly eye-catching are the unique wooden "burl elm" dials that were inspired by a wooden piece in each new Continental GT Number 9 Edition. These pieces were crafted from the burl elm seat insert of the original No. 9 Bentley Blower. History has come full circle, linking the Breitling Premier Bentley Centenary Limited Edition to the Bentley Boys and Girls who attracted so much attention with their successes on the track and their headline-making antics when they were not racing. The watch is a stunning celebration of two great luxury brands appreciated around the globe for their design, their performance, and their history.