MISSION POSSIBLE: ATTAINING A SUSTAINABLE FUTURE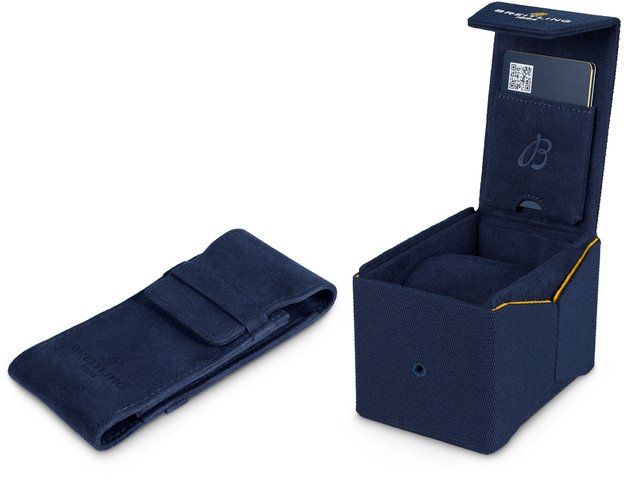 THINKING OUTSIDE THE BOX WITH STYLE
Breitling is proud to introduce the first eco-friendly, foldable, and reusable watch box. Made from 100% upcycled plastic bottles, this new box is part of our sustainability efforts to reduce our negative environmental impact.
Gone are the days of the large, impractical watch boxes. Our small, smart, and modular alternative not only reinvents packaging in the watch industry but it has even been awarded the Efficient Solution Label, given by the Solar Impulse Foundation to solutions that have a positive impact on the environment and economy. Its small, sleek size also means that the average distance a box travels is reduced by almost 30% – greatly reducing CO2 emissions. Thanks to the box and pillow elements, you will also appreciate its practicality and versatility.
We continue to push the boundaries of innovation and stay committed to a circular economy. Be sure to get your new smart box which will be available in early 2021.